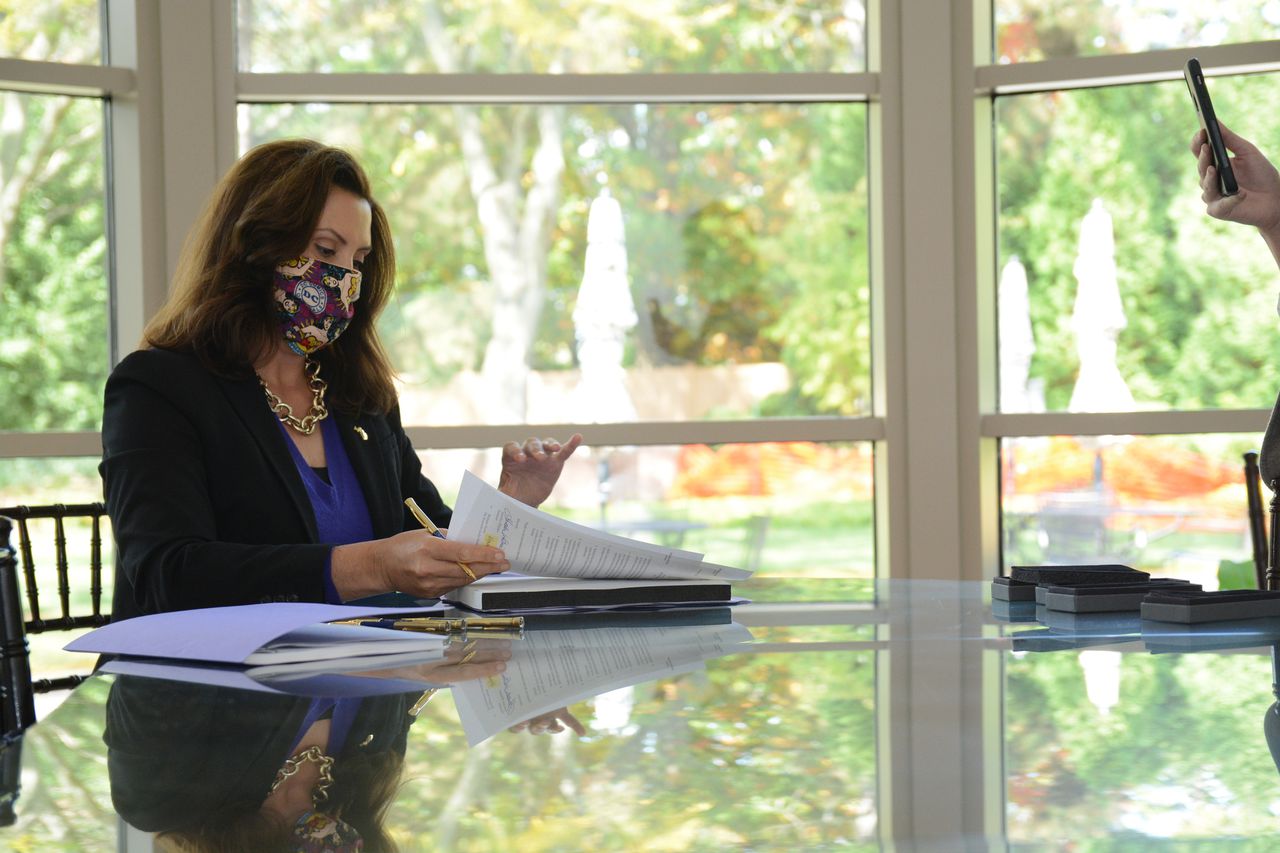 LANSING, MI (77WABC)- Gov. Gretchen Whitmer, alongside Michigan Department of Health and Human Services Chief Medical Executive Dr. Joneigh Khaldun and MDHHS Director Robert Gordon, announced a new series of limitations on indoor gatherings and other activities that will last for three weeks starting Wednesday.
The order — which runs through Dec. 9 — will also close schools, shutter indoor dining at bars and restaurants and mandate people work from home unless it's impossible to do so. The order targets indoor social gatherings that health officials say contribute to the spread of COVID-19.
The trio outlined the order that sets a three-week period of new restrictions, including a ban on in-person learning at colleges and high schools and the suspension of high school sports and dine-in service at Michigan restaurants and bars as well as the closing of casinos and movie theaters. Remote work is required if that is possible for the employee.
Elementary and middle schools can still conduct in-person learning if the local district allows it. Gordon noted this was the case due to lower rates of infection spread in K-8 districts compared to high schools and colleges.
The restrictions will take effect on Wednesday, Nov. 18, and last through the Thanksgiving holiday and until Dec. 8.
"We are in the worst moment of this pandemic to date," Whitmer said at the press conference. "The situation has never been more dire. We are at the precipice and we need to take some action. As the weather gets colder and people spend more time indoors, this virus will spread. More people will get sick and there will be more fatalities."
Michigan's new coronavirus cases remained high Saturday, with a total of 7,072 new cases and 65 new deaths.
White House coronavirus adviser Dr. Scott Atlas responded to the new orders with the tweet below which Whitmer says "took her breath away."
The only way this stops is if people rise up. You get what you accept. #FreedomMatters #StepUp https://t.co/8QKBszgKTM

— Scott W. Atlas (@ScottWAtlas) November 15, 2020