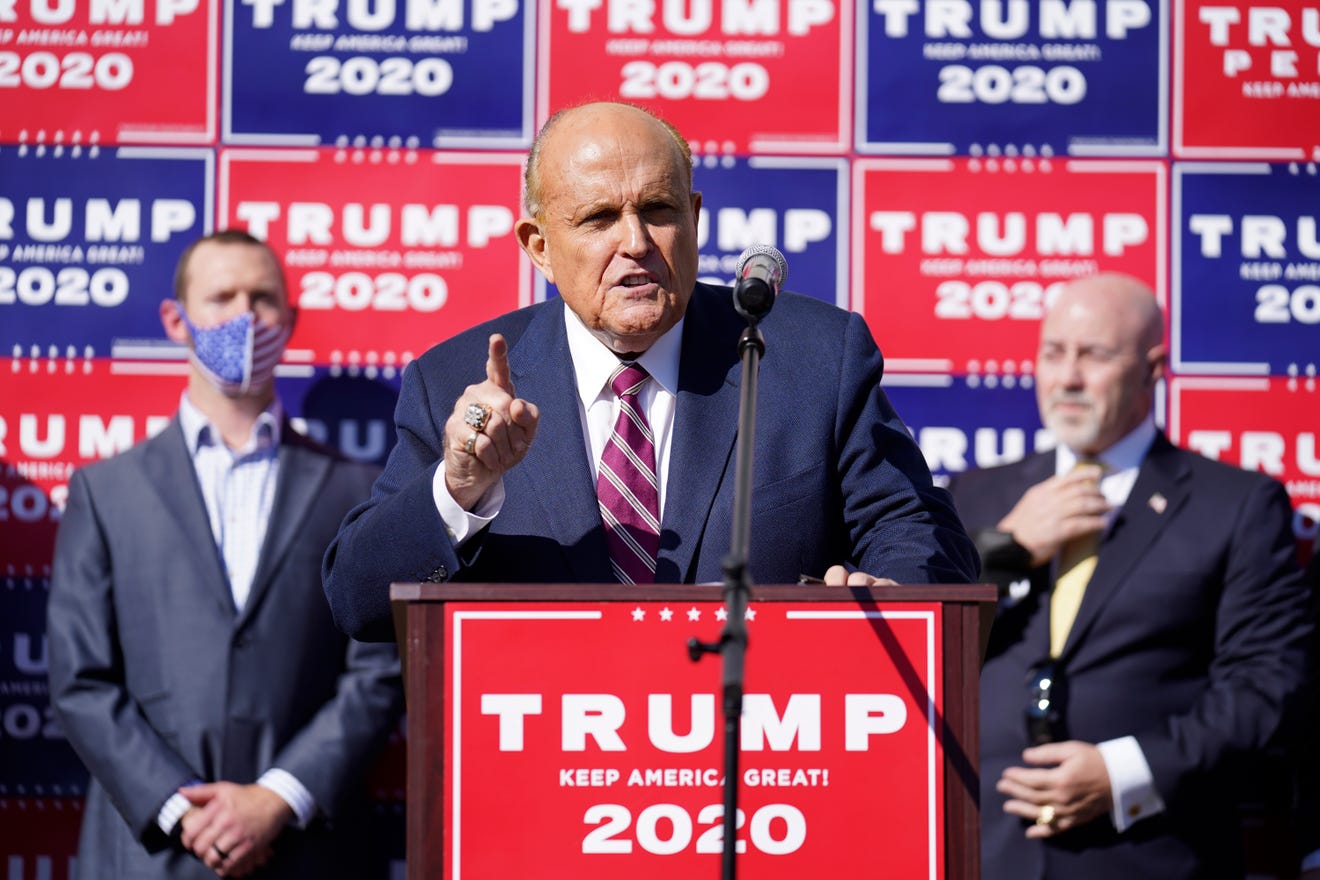 PENNSYLVANIA (AP/77WABC) – A hearing on the Trump campaign's federal lawsuit seeking to prevent Pennsylvania officials from certifying the vote results remains on track for Tuesday.
President Trump's personal lawyer Rudy Giuliani on Tuesday asked a judge to let him appear in court for today's hearing.  Giuliani's last-minute bid to be admitted into the case came after two sets of lawyers for Trump's reelection campaign quit the case over the past week.
It also came after a federal judge denied a request by a new attorney for the campaign to postpone Tuesday's hearing, which is set for 1:30 p.m. ET.
U.S. District Judge Matthew Brann told lawyers for Donald J. Trump for President Inc. and the counties and state election official it has sued that they must show up and "be prepared for argument and questioning" at the federal courthouse in Williamsport.
The Trump campaign wants to prevent certification of results that give President-elect Joe Biden the state's 20 electoral votes, suing over election procedures that were not uniform across the state. Giuliani has promised a raft of lawsuits and to provide Trump with evidence of voter fraud in the drive to overturn the election result.