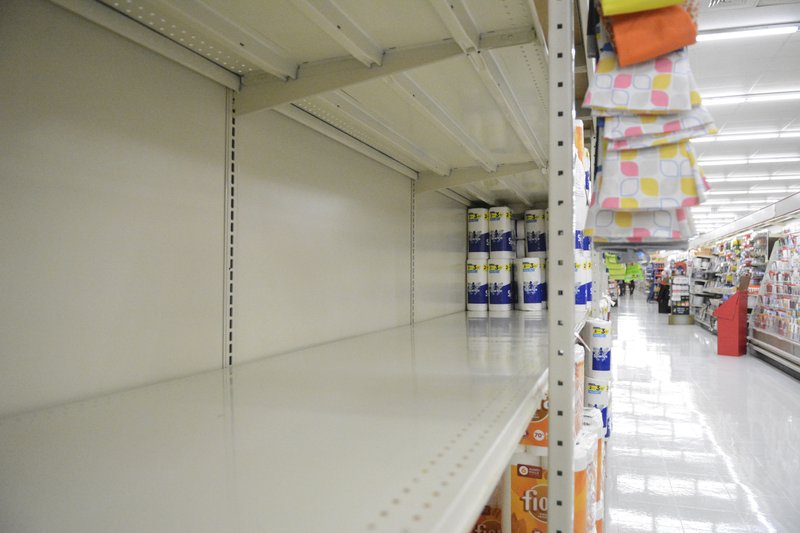 NEW YORK (77WABC) – Walmart, the largest retailer in the country, says shoppers are once again stocking up on toilet paper, paper towels and cleaning supplies as the country grapples with another wave of Covid-19 cases.
The United States has recorded more than 100,000 daily infections for two weeks straight, and on Monday reported more than 166,000 new cases.  Officials at Walmart say that supply chains have not been able to keep up with the sharp rise in demand and these goods have been harder to keep in stock in some locations.
"We do see big differences, depending on the communities that you're in," Walmart US CEO John Furner said on a call with analysts Tuesday after Walmart reported its quarterly earnings. "The specific categories where we have the most strain at the present time would be bath tissue and cleaning supplies."
While Walmart has not imposed a limit on the number of items per customer, other retailers are doing that to avoid hoarding.  Many stores throughout the country are also experiencing shortages with bath tissue, sanitizer, and cleaning supplies.
New York Attorney General Letitia James announced on Tuesday that three Amazon sellers were fined for price gouging on hand sanitizer during the coronavirus pandemic.  In one case, a seller charged Amazon shoppers $79.99 to $129.99 for 2-liter bottles of Purell, which are typically priced between $20.87 to $35.00.