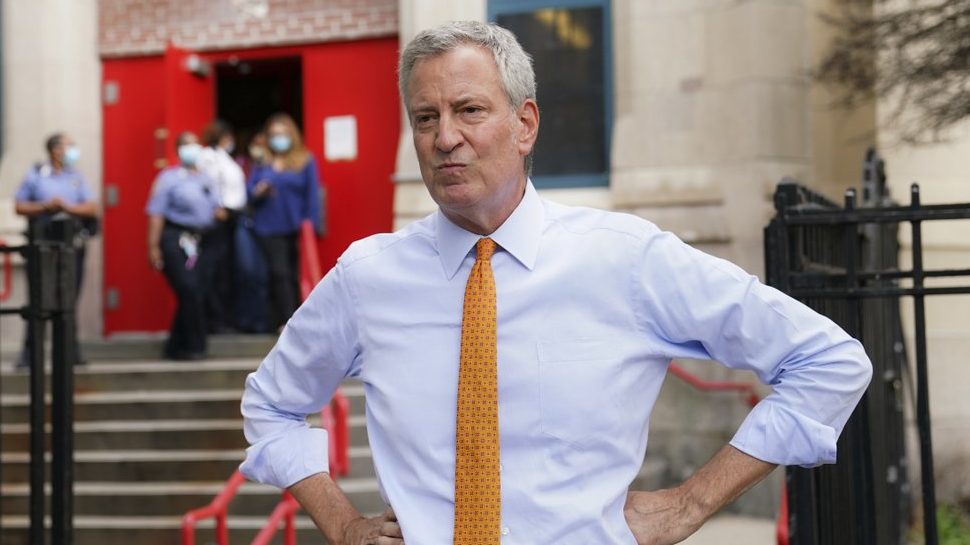 NEW YORK CITY (77WABC) – New York City has reached the 3% 7 day covid-19 positivity rate which means that Mayor Bill de Blasio has ordered the closure of all public schools.
The mayor warned parents since Friday that they should prepare for a school shutdown.  TAs soon as schools reopened, the mayor has said that he would move all students to fully remote learning if the city hit that 3% threshold.
Governor Cuomo has repeatedly signaled in recent days that New York City leaders should set a different standard for closing schools.
"Now we know that schools are actually safer than the surrounding community and we should rethink that 3 percent," he said Monday on MSNBC's "Morning Joe."
City officials set the threshold long before students returned to classrooms at a time — as Cuomo put it — when the positivity rate typically was 1 percent and 3 percent seemed unthinkable.
New York City has reached the 3% testing positivity 7-day average threshold. Unfortunately, this means public school buildings will be closed as of tomorrow, Thursday Nov. 19, out an abundance of caution.
 
We must fight back the second wave of COVID-19.

— Mayor Bill de Blasio (@NYCMayor) November 18, 2020