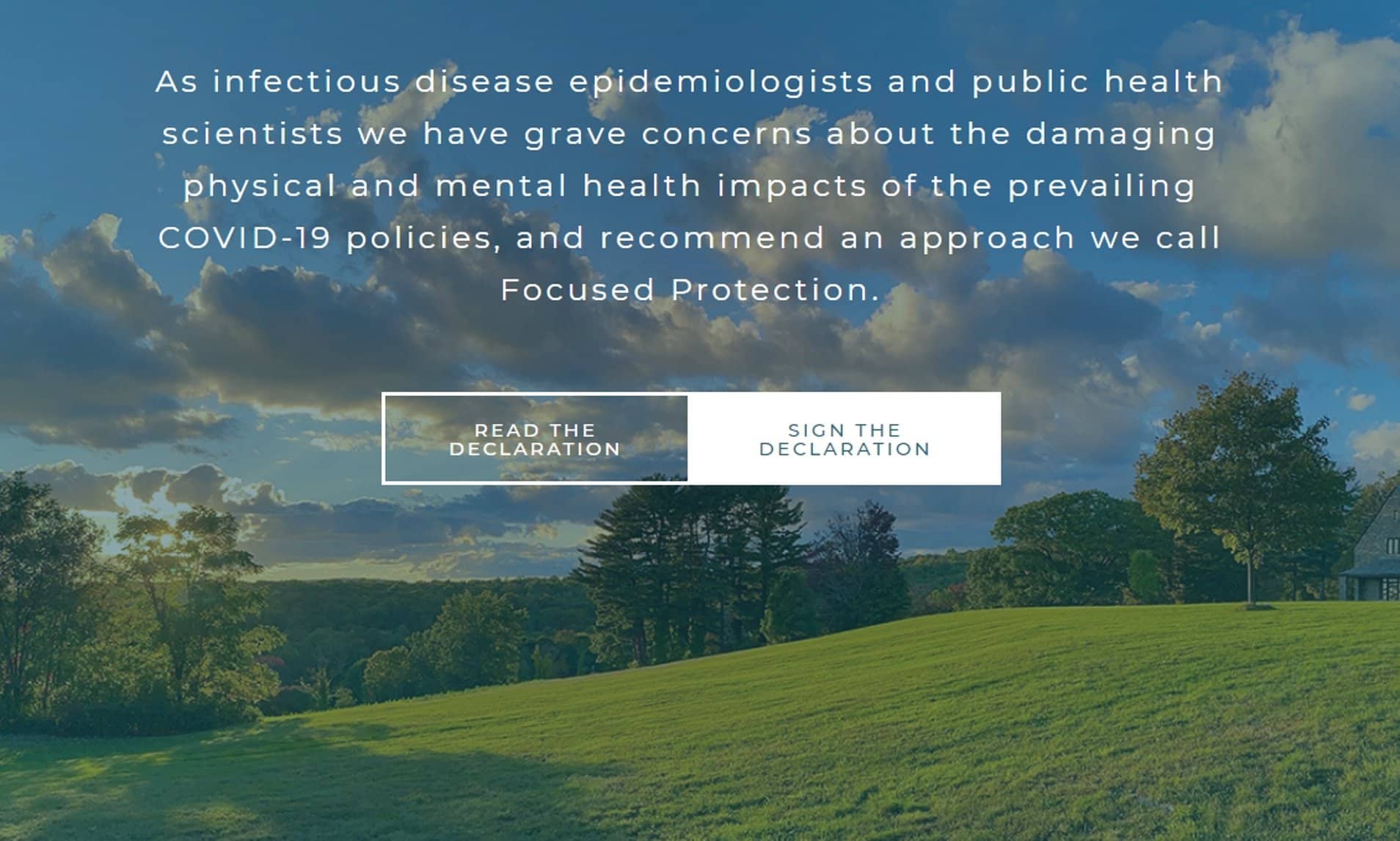 (77WABC) – Just weeks afte it was first published, the Great Barrington Declaration — an international pronouncement meant to shine light on what it calls the "damaging physical and mental health impacts of the prevailing COVID-19 policies" — has garnered nearly 700,000 signatures from scientists, academics, doctors and citizens worldwide, with more signatories being added each day as a fresh spate of lockdowns continues across Europe and parts of the United States.
The petition is calling for 'Focused Protection' instead of blanket shutdowns.
"Current lockdown policies are producing devastating effects on short and long-term public health. The results (to name a few) include lower childhood vaccination rates, worsening cardiovascular disease outcomes, fewer cancer screenings and deteriorating mental health – leading to greater excess mortality in years to come, with the working class and younger members of society carrying the heaviest burden. Keeping students out of school is a grave injustice."
So for over 12 thousand top medical and public health scientists from renowned universities and hospitals around the world have signed the petition including 35 thousand medical practictioners and 637 thousand concerned citizens.