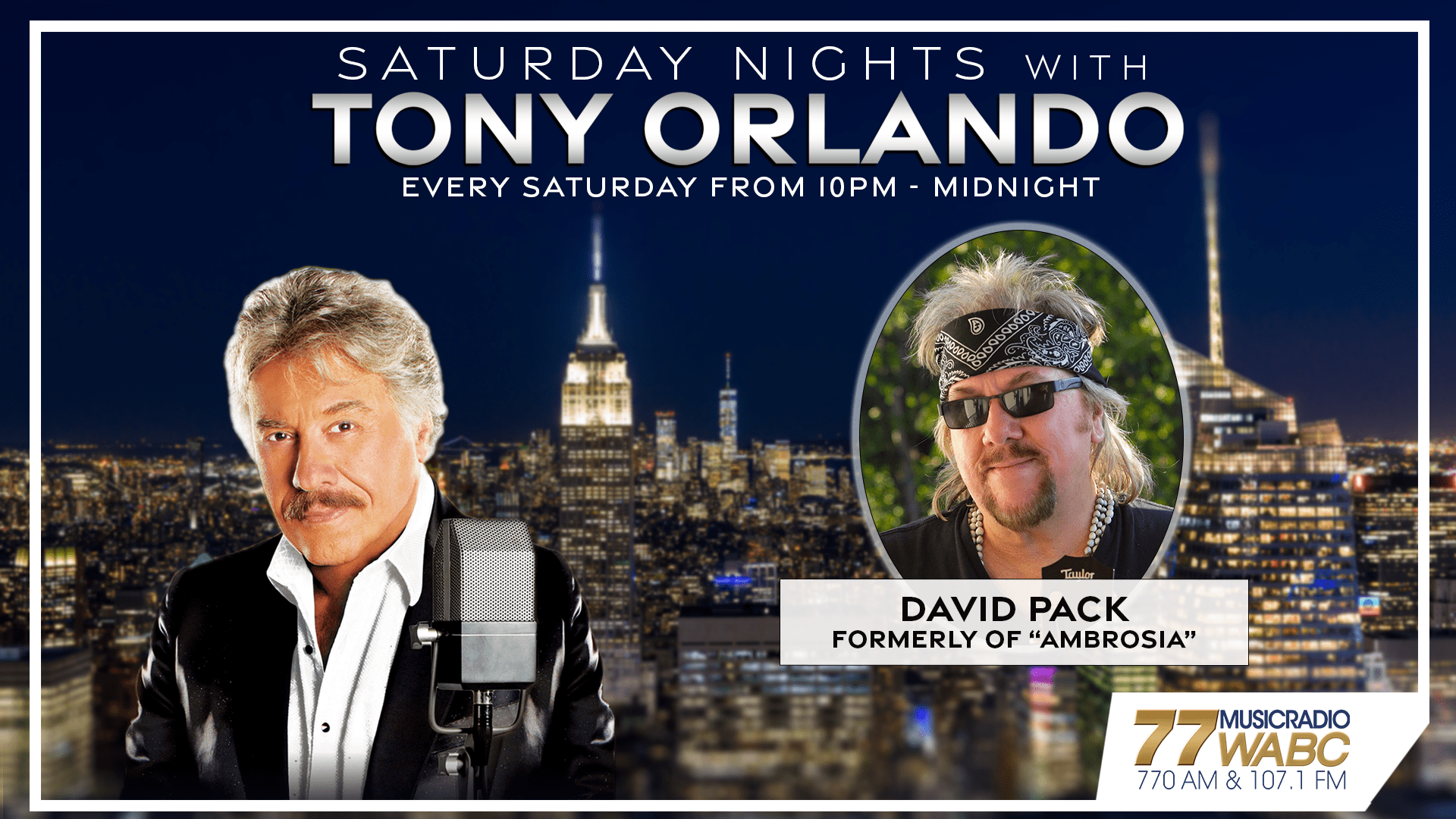 This week on "Saturday Nights with Tony Orlando"….David Pack!
David Pack is the co-founder of legendary rock band Ambrosia. He is the voice, guitarist and sole writer of their classic signature hits from the 70's and 80's. His incredible accomplishments and collected works as a performer and producer have sold over 50 million units worldwide! Some of Ambrosia's beloved hits that were written and sung by Pack include certified Gold singles "Biggest Part of Me", "You're the Only Woman (You & I)", and "How Much I Feel", as well as the band's first Top 20 hit, "Holdin' on to Yesterday".
Pack went on to become an amazingly successful solo artist, with the release of his "Anywhere You Go" album in 1985. The album generated three chart topping singles, including the standout "I Just Can't Let Go", a collaboration with the iconic voices of Michael McDonald and James Ingram. Having a career that has spanned over four decades in music, he has been nominated and won Grammy Awards as a record producer for other legendary recording artists, Phil Collins, Aretha Franklin, Kenny Loggins and Wynonna Judd. An advisor to companies ranging from Avon to Kodak, and Music Director of global special events including both of President Clinton's Inaugural Galas, and events for Barbra Streisand, Elton John, Billy Joel, Madonna and others.
Don't miss these interesting stories and insights behind one of the most successful artist/producers of the past 40 years.