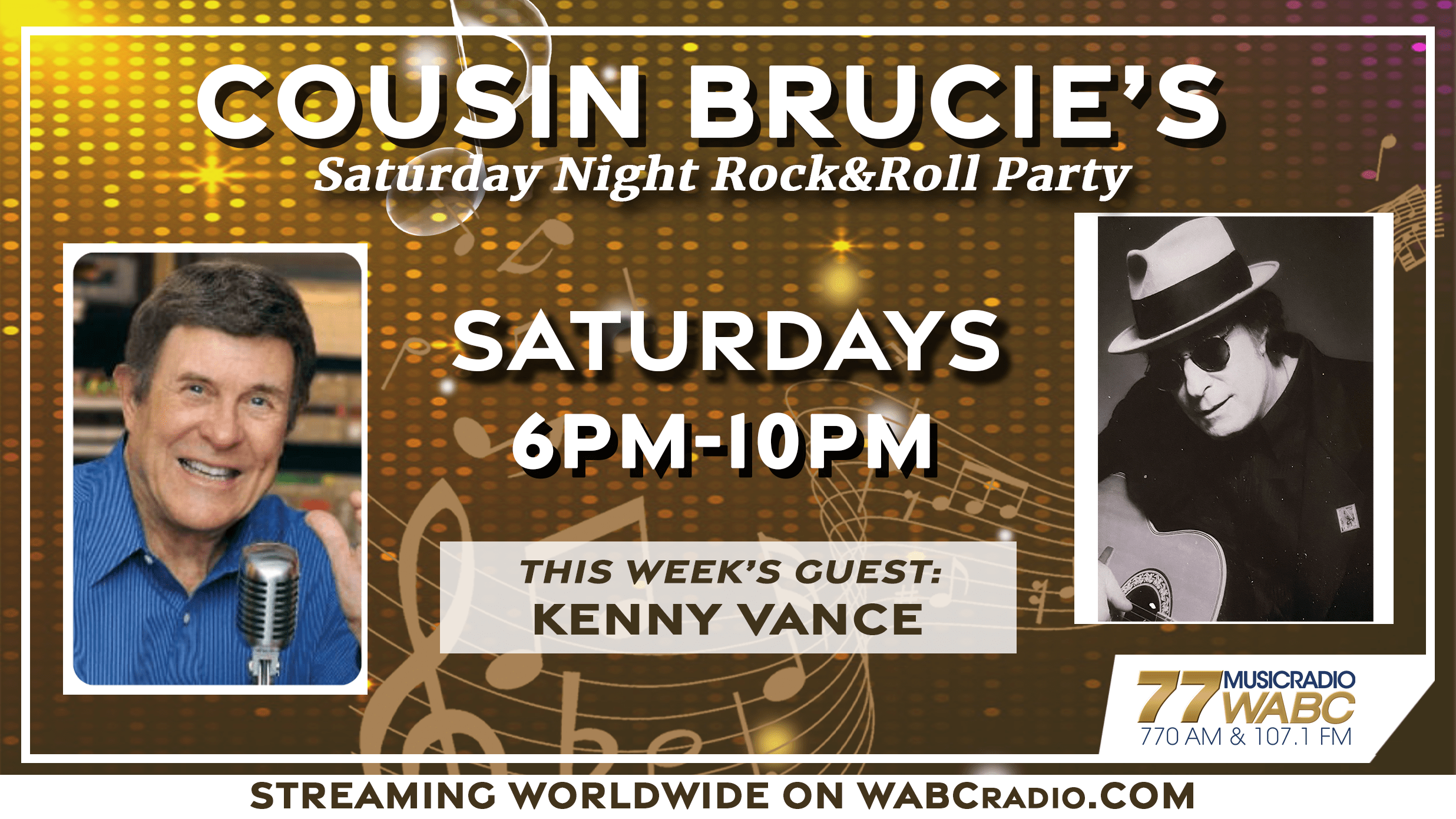 Singer Kenny Vance of "Kenny Vance & The Planotones" will be this Saturday night's guest on "Cousin Brucie's Saturday Night Rock & Roll Party" show.
Vance is a legendary singer, songwriter and producer. Cousin Brucie first met Vance when he formed the successful regional band "The Harbor Lites." Vance was one of the founding members of "Jay and the Americans." Kenny later joined "Kenny Vance and The Planotones" and became the lead singer for the band.
Some of the greatest the band's greatest hits include "Your Way," "He Will Break Your Heart," and "I'm So Happy."
Here is a video of Kenny Vance singing "Looking For An Echo:"
I will take requests and dedications live on-air! The call-in number is 800-848-9222. You can also call in for your chance to win Cousin Brucie merchandise such as a Cousin Brucie t-shirt and a Cousin Brucie hat as well as CDs and DVDs from my friends at Oldies.com.
Tune in on Saturday from 6 pm-10 pm! Don't turn the radio off after my show is over because the "Saturday Nights with Tony Orlando" show comes on right after from 10 pm-midnight. It is going to be an amazing night!