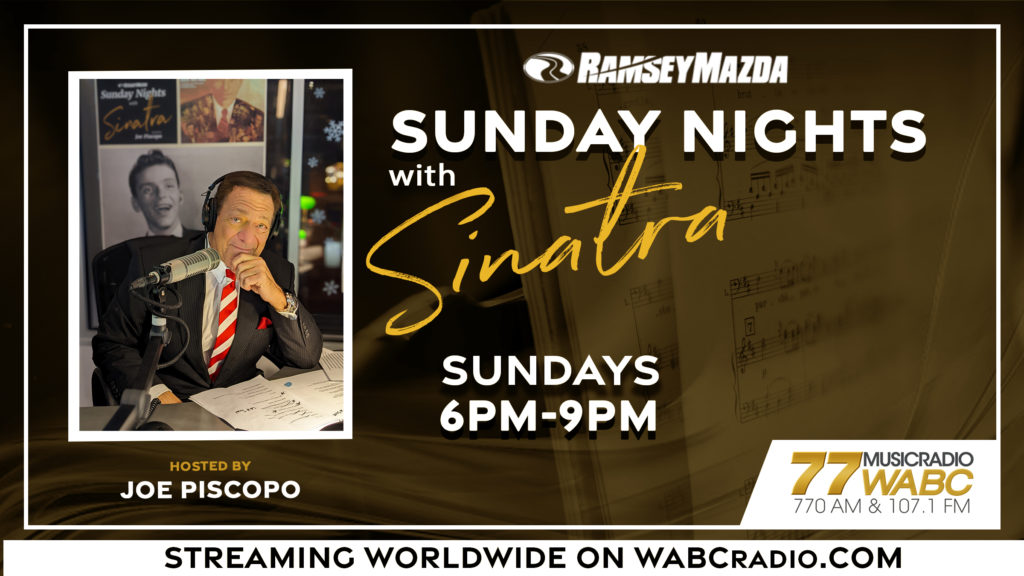 Frank Sinatra has given us such timeless hits and we can't help but belt every note to each incredible song. From "That's Life" to "The Way You Look Tonight" or "Come Fly With Me," we fall into the rhythm of these classic hits and get transported back to the 30s, 40s, 50s, 60s and beyond.
This Sunday night's show will delve into Sinatra's most in depth and revealing interview ever given through the eyes and ears of America's foremost journalist of the 20th Century. You'll get an introspective look into the one and only Frank Sinatra like this generation has never seen him.
As always "Ramsey Mazda Sundays with Sinatra" host Joe Piscopo will play the icon's greatest tunes throughout the night only on 77 WABC!
Sunday from 6 PM – 9 PM. Live from New York. The myth, the man, the music, that is SINATRA!
Here is a video of Sinatra singing "Strangers In The Night."
Check out our WABC Music Radio Twitter account, @musicradiowabc, and WABC Music Radio Instagram account, @musicradio77wabc, for exclusive content each week!