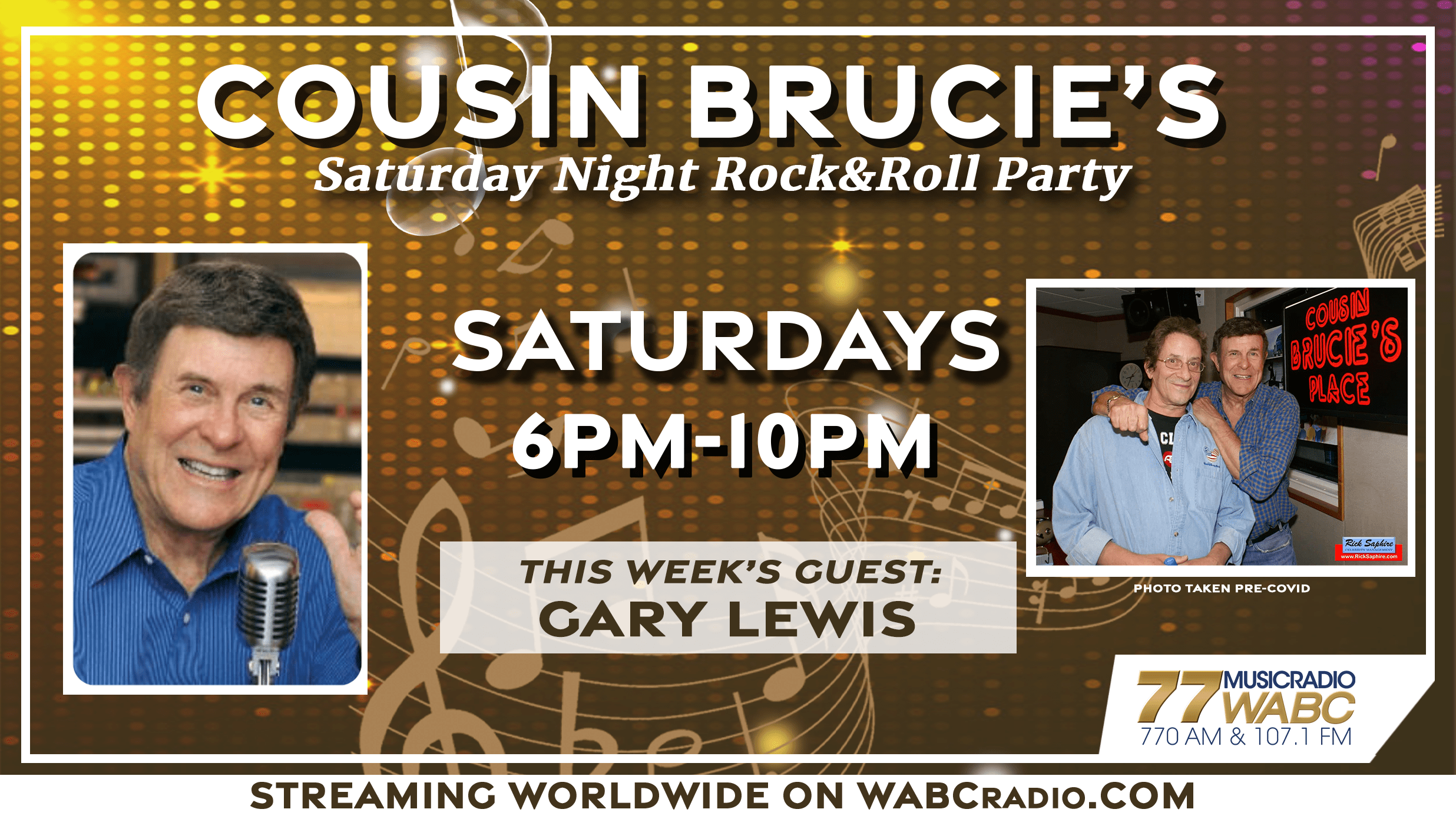 Singer Gary Lewis of "Gary Lewis & The Playboys" will be this Saturday night's guest on "Cousin Brucie's Saturday Night Rock & Roll Party" show.
Lewis is the lead vocalist and founding member of "Gary Lewis & The Playboys." Gary's father was Jerry Lewis, a well-known comedian in the entertainment industry. Both of his parents helped to steer him towards stardom.
The vocal group was discovered in 1964 by producer Snuff Garret and their first single "This Diamond Ring" went straight to number one. The group went on to have much success with their songs and they continue to go on tour. Some of the musical group's greatest hits include "She's Just My Style," "Sure Gonna Miss Her," and "Everybody Loves A Clown."
Notably, Lewis was named "Male Vocalist of the Year" by Cash Box magazine in 1965.
Here is the hit song "This Diamond Ring" by "Gary Lewis & The Playboys:"
I will take requests and dedications live on-air! The call-in number is 800-848-9222. You can also call in for your chance to win Cousin Brucie merchandise such as a Cousin Brucie t-shirt and a Cousin Brucie hat as well as CDs and DVDs from my friends at Oldies.com.
Tune in on Saturday from 6 pm-10 pm! Don't turn the radio off after my show is over because the "Saturday Nights with Tony Orlando" show comes on right after from 10 pm-midnight. It is going to be an amazing night!