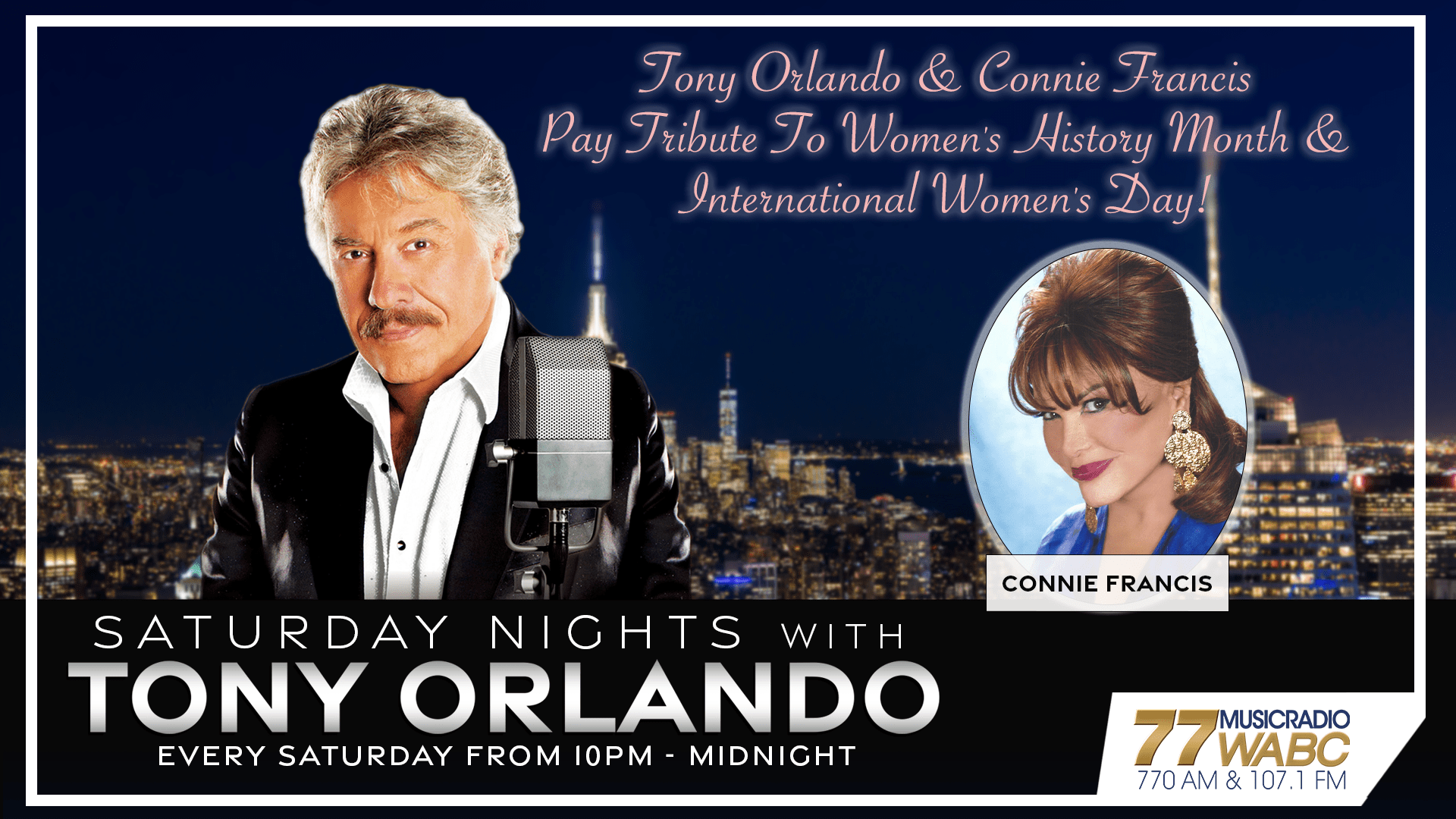 Tony will present the "First Ladies of Song" which will feature classic recordings from some of the most important and influential female artists of all time. Here are some of those iconic women of song that are on the show on Saturday: Aretha Franklin, Etta James, Dolly Parton, Brenda Lee, Whitney Houston, Celine Dion, Dionne Warwick, Barbara Streisand. That is why Tony's special guest on Saturday is legendary singer, Connie Francis, who the music industry agrees is the first female pop music icon. Connie paved the way for all of the names above, and you can continue that list to current day artists as Carrie Underwood and Kelly Clarkson.
Singer Connie Francis was named by Billboard in 1958 as Top Female Vocalist. "Who's Sorry Now," in that same year which became an instant hit, selling hits including: "Stupid Cupid," "Where the Boys Are," "Everybody's Somebody's Fool," and "Lipstick on Your Collar." She starred as the lead in the early 1960's classic hit film "Where the Boys Are." Both the song and the motion picture of the same name catapulted her into international fame.
So don't miss this week's groundbreaking show that features ALL female recording artists on this most important Women's History Month!