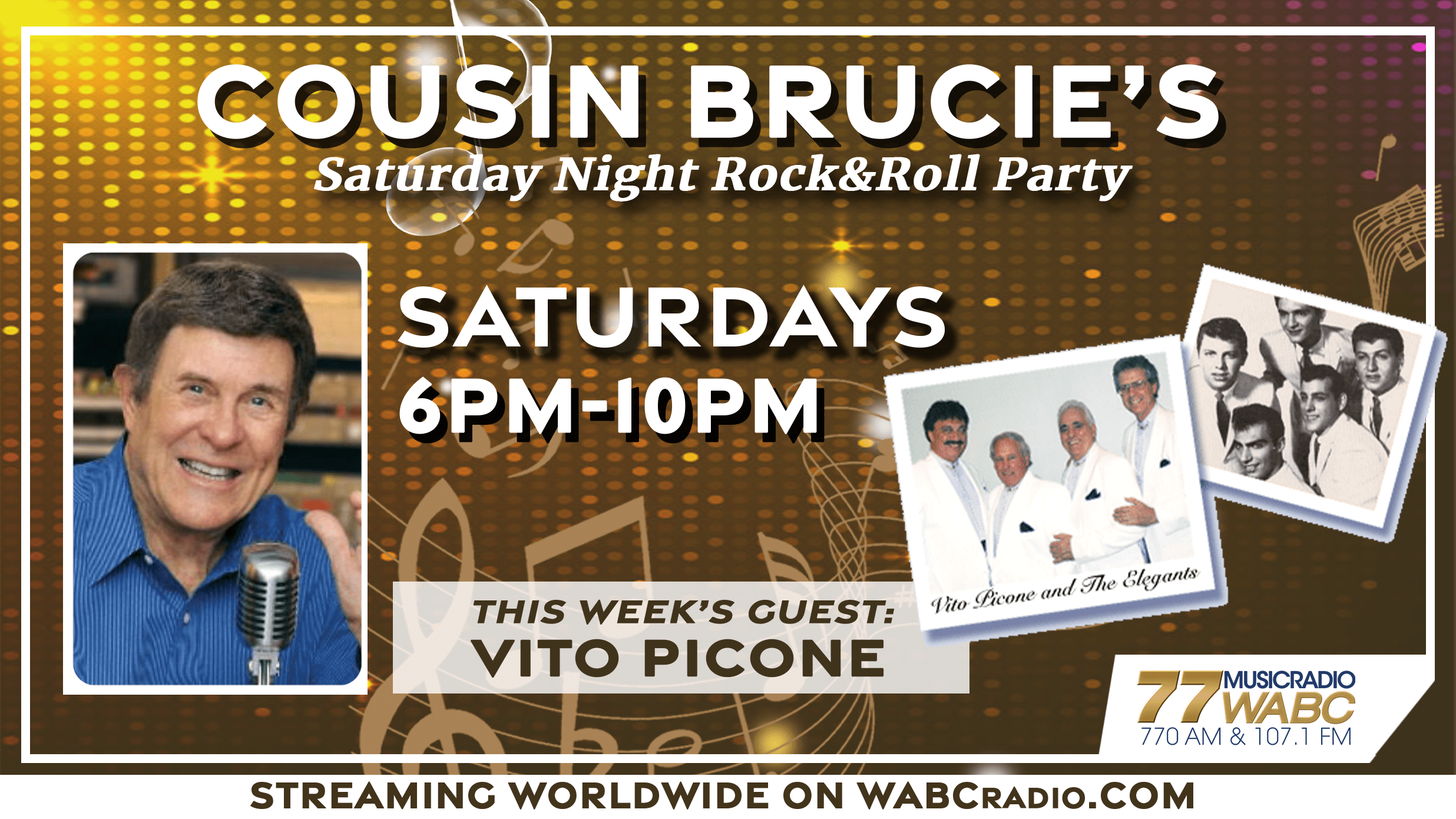 Everyone welcome Vito Picone! On last weekend's "Cousin Brucie's Saturday Night Rock & Roll Party" show, we all celebrated Vito's birthday and on this weekend's show, he will be our special guest!
Vito Picone is the founding member of "The Elegants."  The group was formed in 1958 in South Beach, Staten Island, New York. Before their nursery rhyme inspired song, "Little Star" became a number one hit, the band usually performed informally under the boardwalk by their homes. "Little Star" was written by band members Arthur Venosa and Vito Picone. Based on a children's nursery rhyme, it spent 19 weeks on the National Charts earning a gold disc award.
Some of "The Elegants" greatest hits include "Goodnight," "Getting Dizzy," and "Please Believe Me."
Here is Vito Picone and "The Elegants" singing "Little Star":
I will take requests and dedications live on-air! The call-in number is 800-848-9222. You can also call in for your chance to win Cousin Brucie merchandise such as a Cousin Brucie t-shirt and a Cousin Brucie hat as well as CDs and DVDs from my friends at Oldies.com.
Tune in on Saturday from 6 pm-10 pm! Don't turn the radio off after my show is over because the "Saturday Nights with Tony Orlando" show comes on right after from 10 pm-midnight. It is going to be an amazing night!