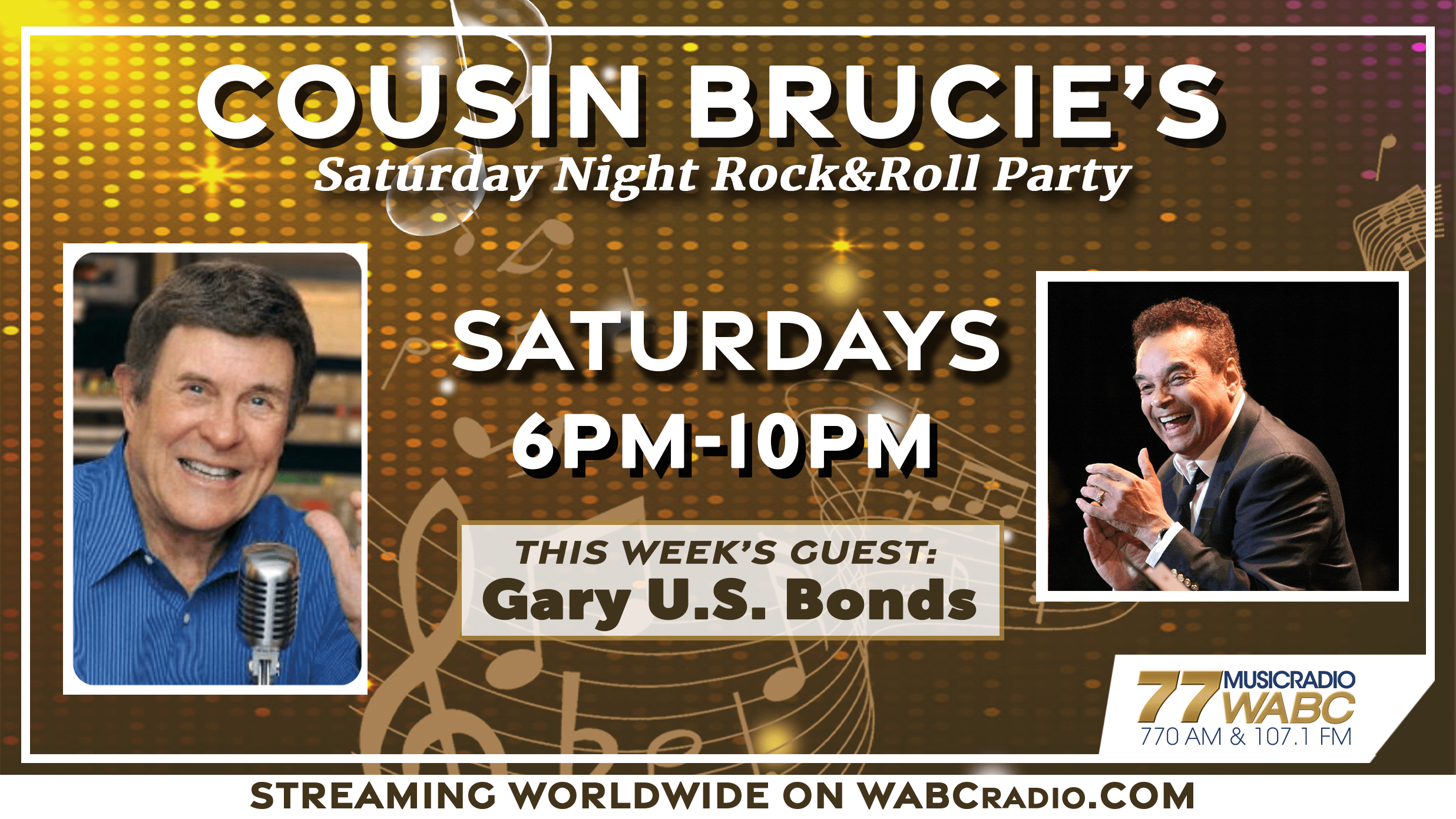 We have an exciting show for Saturday night, cousins! Get ready to rock, roll and dance because this Saturday night's guest is singer Gary U.S. Bonds!
He is certainly one of the most exciting and energetic performers in the business today. Gary came out with the hit "New Orleans" in 1960 and he has continued to co-write and record hits alike.
Some of his biggest hits include "This Little Girl," "Quarter to Three," and "School Is Out." Gary re-wrote and recorded "School Is Out" – perfect for our lives today – it's now – "School Is In." We'll hear it on WABC this Saturday.
I will take requests and dedications live on-air! The call-in number is 800-848-9222. You can also call in for your chance to win Cousin Brucie merchandise such as a Cousin Brucie t-shirt and a Cousin Brucie hat as well as CDs and DVDs from my friends at Oldies.com.
Tune in on Saturday from 6 pm-10 pm! Don't turn the radio off after my show is over because the "Saturday Nights with Tony Orlando" show comes on right after from 10 pm-midnight. It is going to be an amazing night!