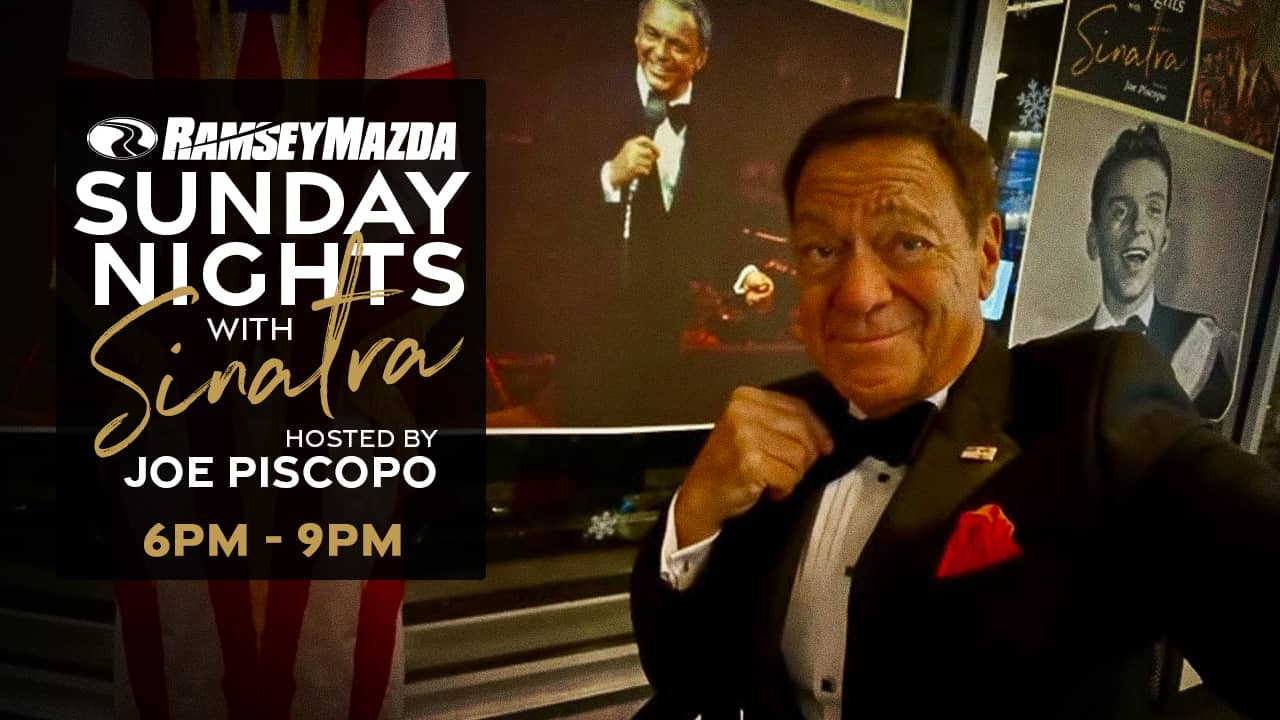 How we listen to music has vastly changed over the years. The most common way to hear music nowadays is on streaming platforms such as Spotify.
For Sunday's show, we are reaching back in history to highlight a #PiscopoPersonalPerfectPick album from Frank Sinatra! This album, "A Man and His Music: An Anthology of the Musical Career of the Most Exciting Entertainer of Our Time," introduced host Joe Piscopo to the sensation that remains Sinatra!
Joe highlights this one-of-a-kind collection of Mr. Sinatra's first 50 years as the most revered vocalist of our time. Thrown in with a few 'Piscopoisms' – this makes for a perfect evening on 77 WABC's "Ramsey Mazda Sundays with Sinatra hosted by Joe Piscopo."
Here is Sinatra singing "One For My Baby" live at Royal Festival Hall in 1962:
Tune in on Sunday from 6 PM to 9 PM on 770 AM, the 77 WABC Radio App, or on wabcradio.com.
Check out our WABC Music Radio Twitter account, @musicradiowabc, and WABC Music Radio Instagram account, @musicradio77wabc, for exclusive content each week!