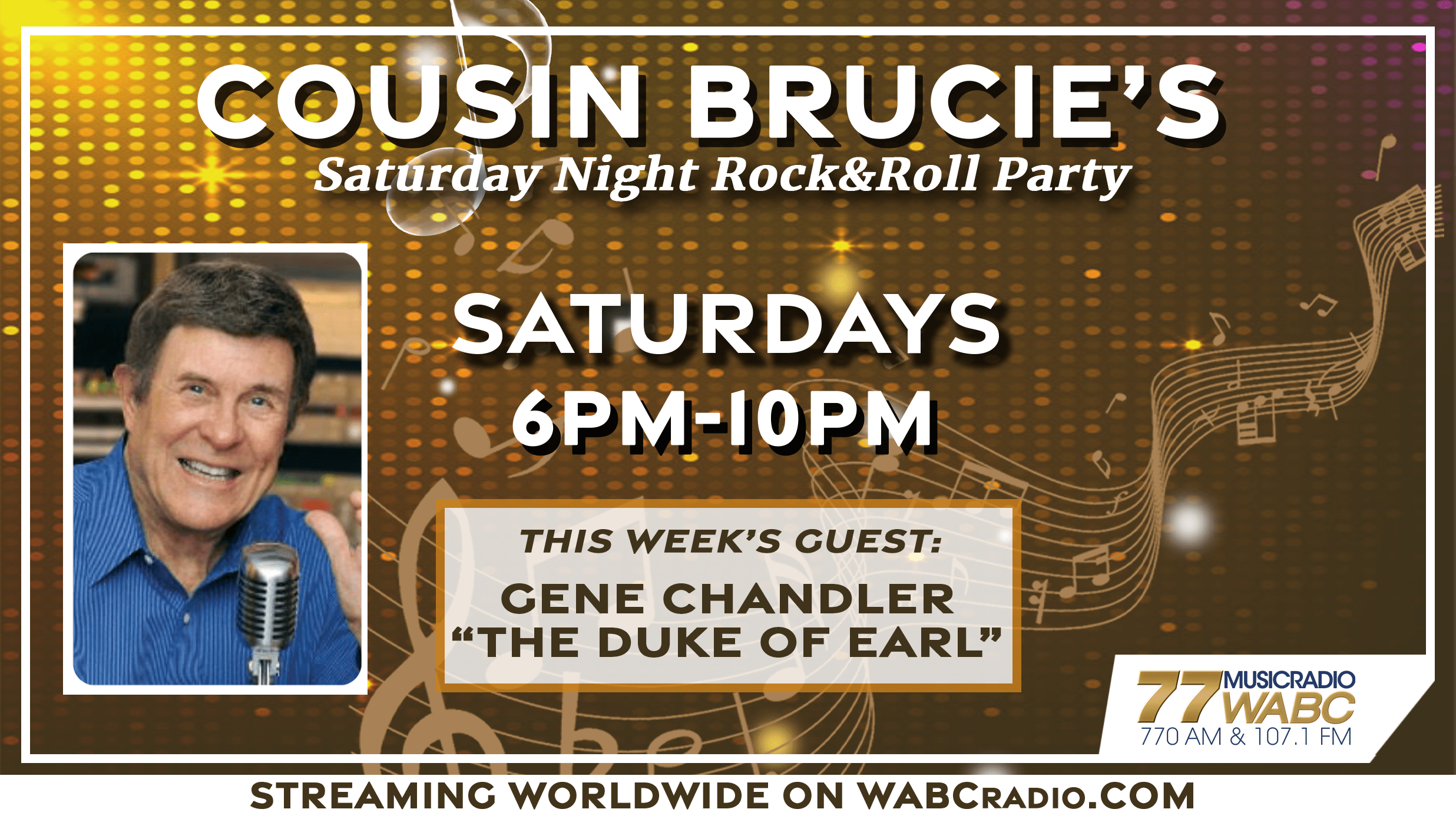 On this Saturday night's show, Cousin Brucie will have Royalty visiting him. Gene Chandler, often referred to as "The Duke of Earl" is this weekend's special guest.
Gene Chandler is a singer, songwriter, music producer, and record-label executive. Gene earned the nickname because of his million selling record "Duke of Earl." The singer had a successful solo recording career and has been associated with the Dukays, the Impressions, and Curtis Mayfield.
Gene is a Grammy Hall of Fame Inductee and has received the Rhythm and Blues Foundation Pioneer Award. His Top 40 chart success spans every genre from Doo Wop to Rhythm and Blues to Soul and Disco.
Some of his greatest hits include "Man's Temptation," "Rainbow," "What Now," and "Just Be True."
Cousin Brucie will take requests and dedications live on-air! The call-in number is 800-848-9222. You can also call in for your chance to win Cousin Brucie merchandise such as a Cousin Brucie t-shirt and a Cousin Brucie hat as well as CDs and DVDs from my friends at Oldies.com.
Tune in on Saturday from 6 pm-10 pm! Don't turn the radio off after Cousin Brucie's show is over because the "Saturday Nights with Tony Orlando" show comes on right after from 10 pm-midnight. It is going to be an amazing night!