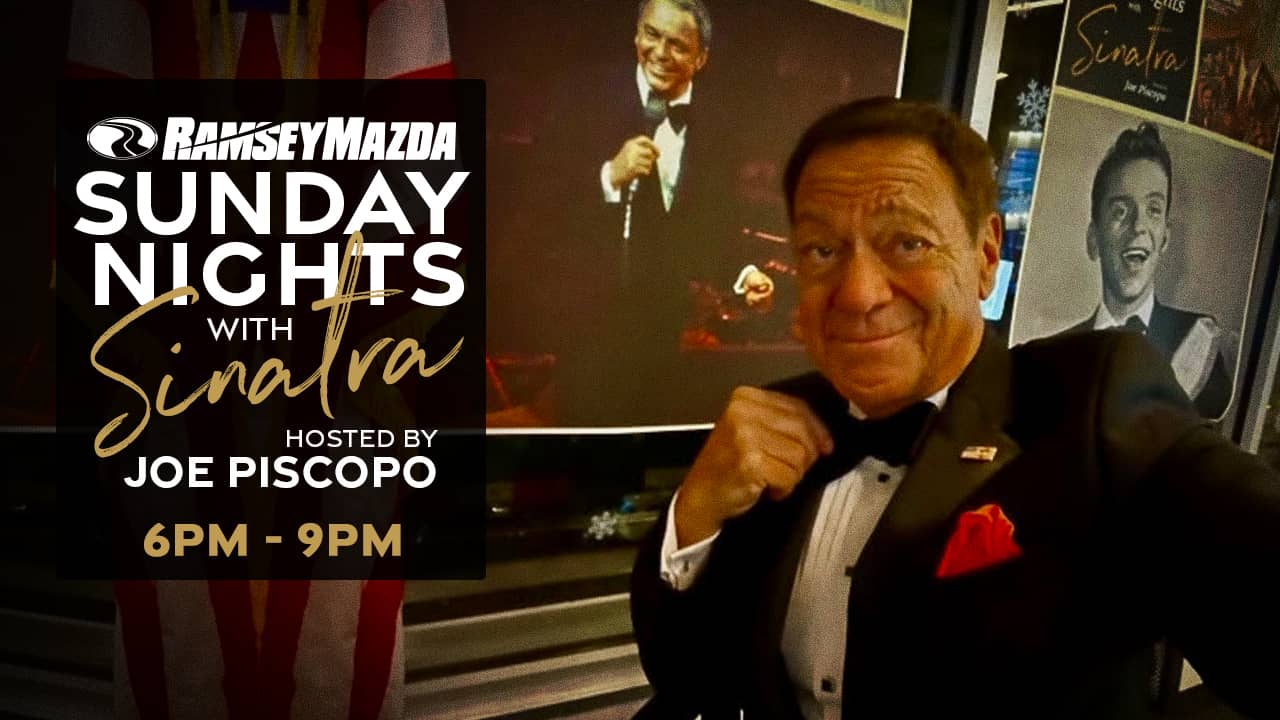 It is an all out celebration on this upcoming "Ramsey Mazda Sunday Nights with Sinatra" show as it is Mother's Day!
This special edition of the show will feature the many legendary woman who performed side by side with Mr. Sinatra throughout his many live shows, recordings, TV and radio specials.
To honor all of the moms who are listening to the show and Mother's Day as a whole, host Joe Piscopo will play songs for some very special Moms…! (Including Mama Piscopo!)
It's going to be an incredible #MothersDayEdition of "Ramsey Mazda Sundays With Sinatra" hosted by Joe Piscopo on 77 WABC! You won't want to miss it!
Tune in on Sunday from 6 PM to 9 PM on 770 AM, the 77 WABC Radio App, or on wabcradio.com.
Check out our WABC Music Radio Twitter account, @musicradiowabc, and WABC Music Radio Instagram account, @musicradio77wabc, for exclusive content each week!
Here is Frank Sinatra singing "Come Fly With Me":