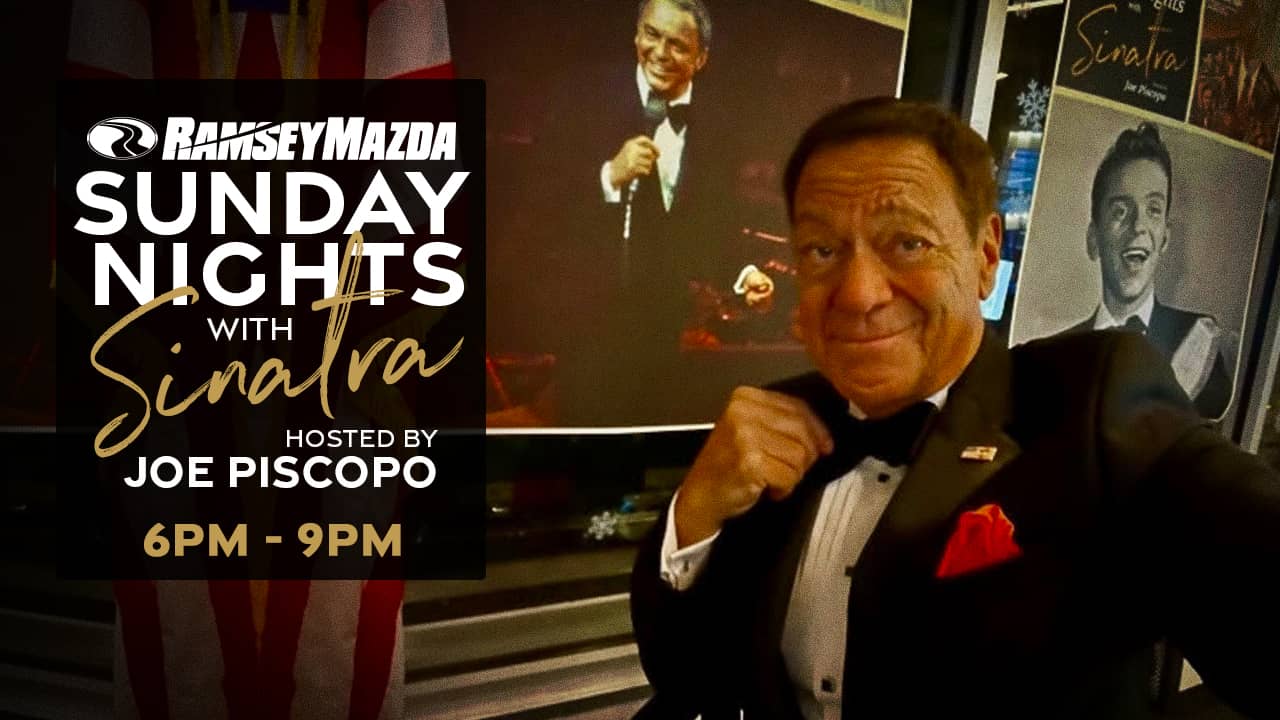 This upcoming "Ramsey Mazda Sunday Nights with Sinatra" show hosted by Joe Piscopo celebrates one of the greatest teams in music history: Frank Sinatra and arranger/conductor Nelson Riddle.
Frank Sinatra and Nelson Riddle did 18 albums together! 18! To say that is incredible would be an understatement. Some of the albums that Riddle arranged for Sinatra includes "Close to You," "Songs for Young Lovers," and "Strangers in the Night."
This year would have been the 100th birthday of Mr. Riddle!
"Sinatra and Riddle" makes for a perfect Sunday evening and Joe Piscopo will highlight the epic and historic works of these two musical geniuses! Tune in on Sunday from 6PM to 9PM on 770 AM, the 77 WABC Radio App, or on wabcradio.com.
Check out our WABC Music Radio Twitter account, @musicradiowabc, and WABC Music Radio Instagram account, @musicradio77wabc, for exclusive content each week!