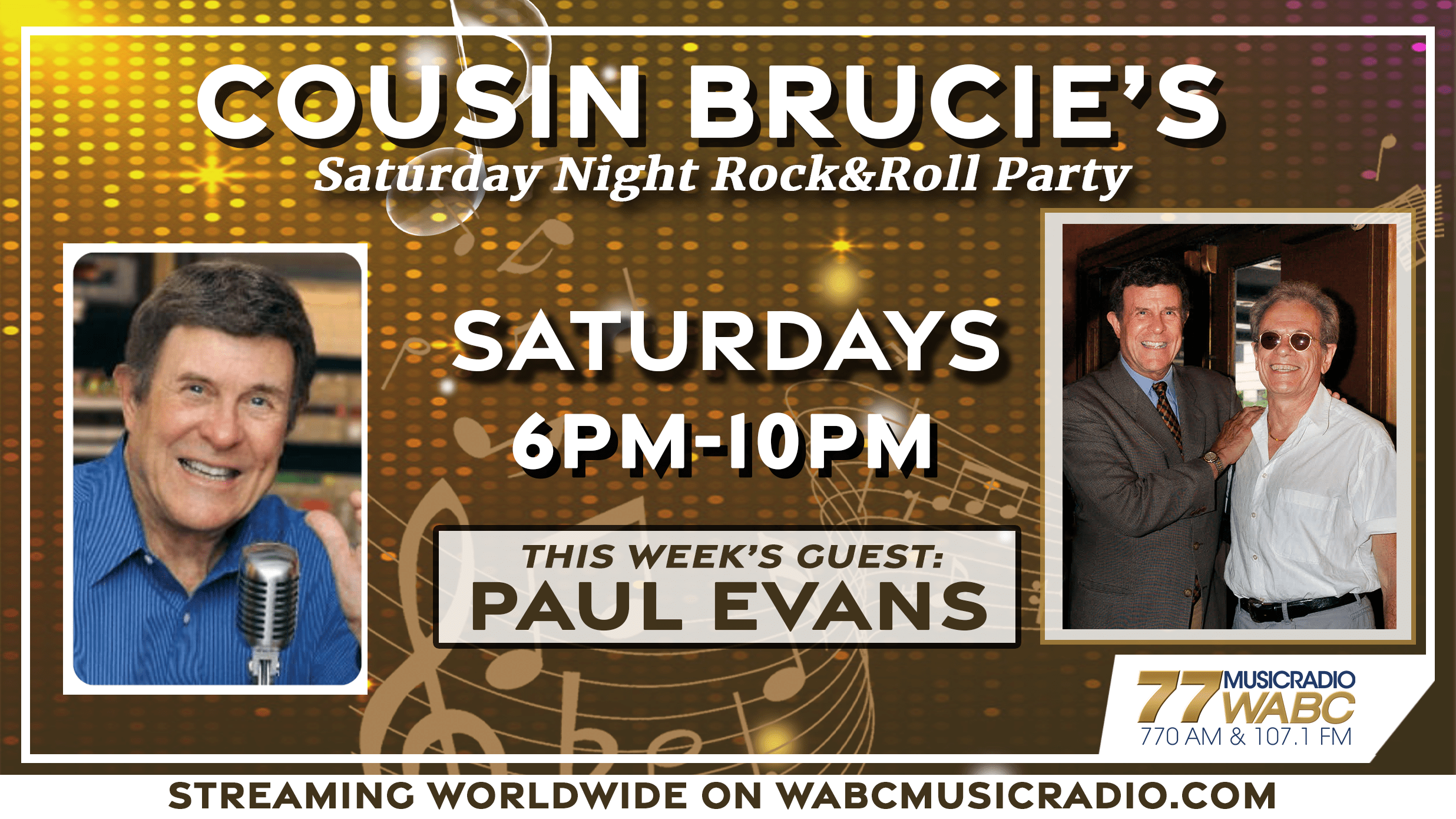 The incredible singer-songwriter PAUL EVANS will be joining Cousin Brucie on this Saturday night's show!
Paul Evans was born in Queens, New York and has had a successful career as a performer and songwriter.
His biggest hit songs include "(Seven Little Girls) Sitting In The Backseat," "Midnite Special," "Happy-Go-Lucky-Me," and "The Brigade of Broken Hearts."
"(Seven Little Girls) Sitting In The Backseat" peaked at number 9 on the Billboard charts on November 9th, 1959.
Paul's impeccable songwriting skills have led him to have some of his songs recorded by well-known artists such as Pat Boone, Elvis and Jimmy Dean.
Paul wrote "I Gotta Know," "Blue River," and "Roses Are Red (My Love)" among many others.
Cousin Brucie and Paul have appeared together at Palisades park and the St. Genaro Feast shows in New York City.
The Cuz's back seat driver buddy will visit this Saturday 6/12.
Cousin Brucie will take requests and dedications live on-air! The call-in number is 800-848-9222. You can also call in for your chance to win Cousin Brucie merchandise such as a Cousin Brucie t-shirt and a Cousin Brucie hat as well as CDs and DVDs from my friends at Oldies.com.
Tune in on Saturday from 6 pm-10 pm! Don't turn the radio off after Cousin Brucie's show is over because "Saturday Nights with Tony Orlando" comes on right after from 10 pm-midnight. It is going to be an amazing night!
Here is Paul Evans singing "Happy-Go-Lucky-Me":