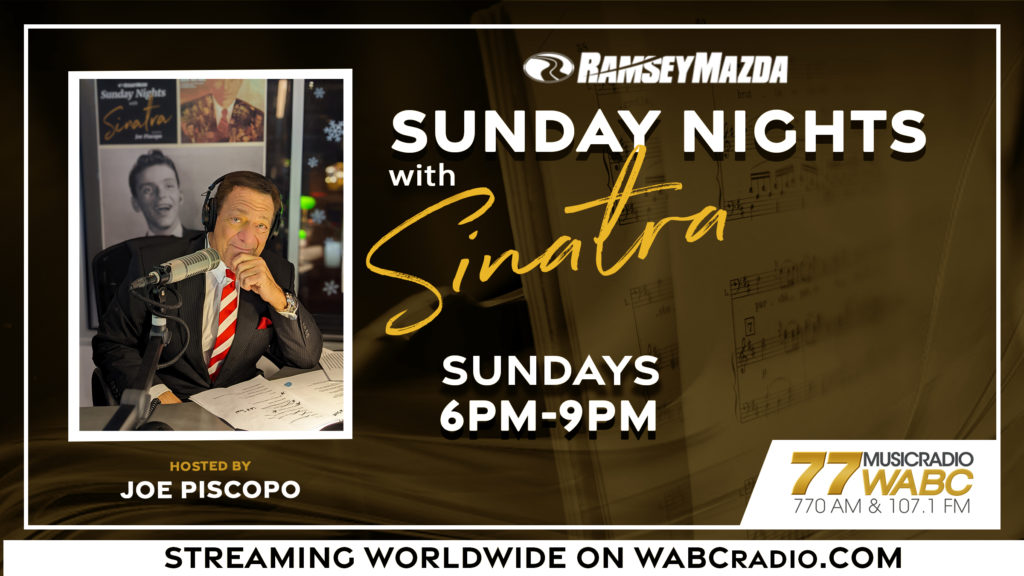 This upcoming "Ramsey Mazda Sunday Nights with Sinatra" hosted by Joe Piscopo celebrates "Sinatra The Swingin' Statesman."
Every time Mr. Sinatra took to the stage, you knew it was going to be a spectacular performance. His voice aged like fine bourbon and his seasoned wit was quick and hysterically edgy!
Joe will start off the night with Mr. Sinatra performing at Caesar's Palace in Las Vegas in the late 1970's. It is a phenomenal performance that you have to tune in to hear! Joe will also feature Mr. Sinatra in an intimate setting at The Golden Nugget in Vegas, circa 1980's.
Vintage Francis Albert. Ageless. Timeless. Sinatra.
Tune in on Sunday from 6PM to 9PM on 770 AM, the 77 WABC Radio App, or on wabcradio.com.
Check out our WABC Music Radio Twitter account, @musicradiowabc, and WABC Music Radio Instagram account, @musicradio77wabc, for exclusive content each week!
Here is Frank Sinatra singing "Strangers In The Night":