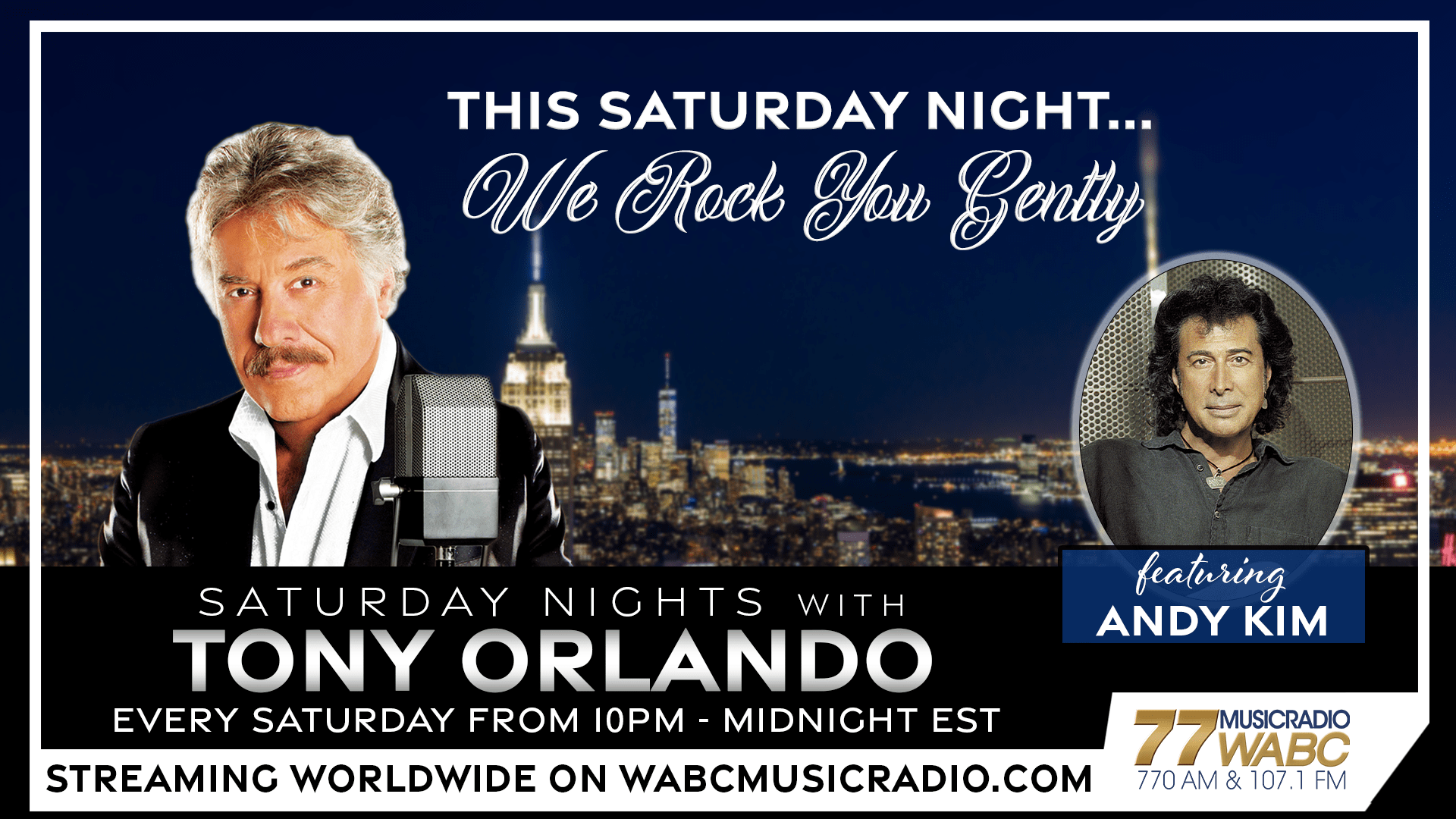 Rocking You Gently this Saturday Night!…With Soft Rock and Andy Kim!
Hello everyone! "Rock Me Gently"… recorded by my friend ANDY KIM, who we are proud to have a great conversation with this Saturday night!  Andy also wrote the iconic song "Sugar, Sugar", a multi-million seller in the 70's by THE ARCHIES… a group consisting of RON DANTE and TONI WINE. The song also sold a million records when, R&B legend WILSON PICKETT recorded "Sugar, Sugar." Other great artists such as TINA TURNER, and BOB MARLEY recorded incredible versions of "Sugar, Sugar." Andy Kim wrote the song with Rock and Roll Hall of Fame songwriter, JEFF BARRY. Andy's career as an artist was put into orbit, after writing and recording "Rock Me Gently," and his other million seller, "Baby I Love You," were both huge hits in Andy's Canada, The U.S., and around the world.
Andy's journey is shared with us Saturday night on my show! He has a fascinating story to tell and he tells it right here on Music Radio 77 WABC Saturday night at 10pm-Midnight EST, 9pm-11pm CST, and 7pm-9pm PST. Streaming worldwide on WABCRadio.com!
See you all there!
– Tony Orlando