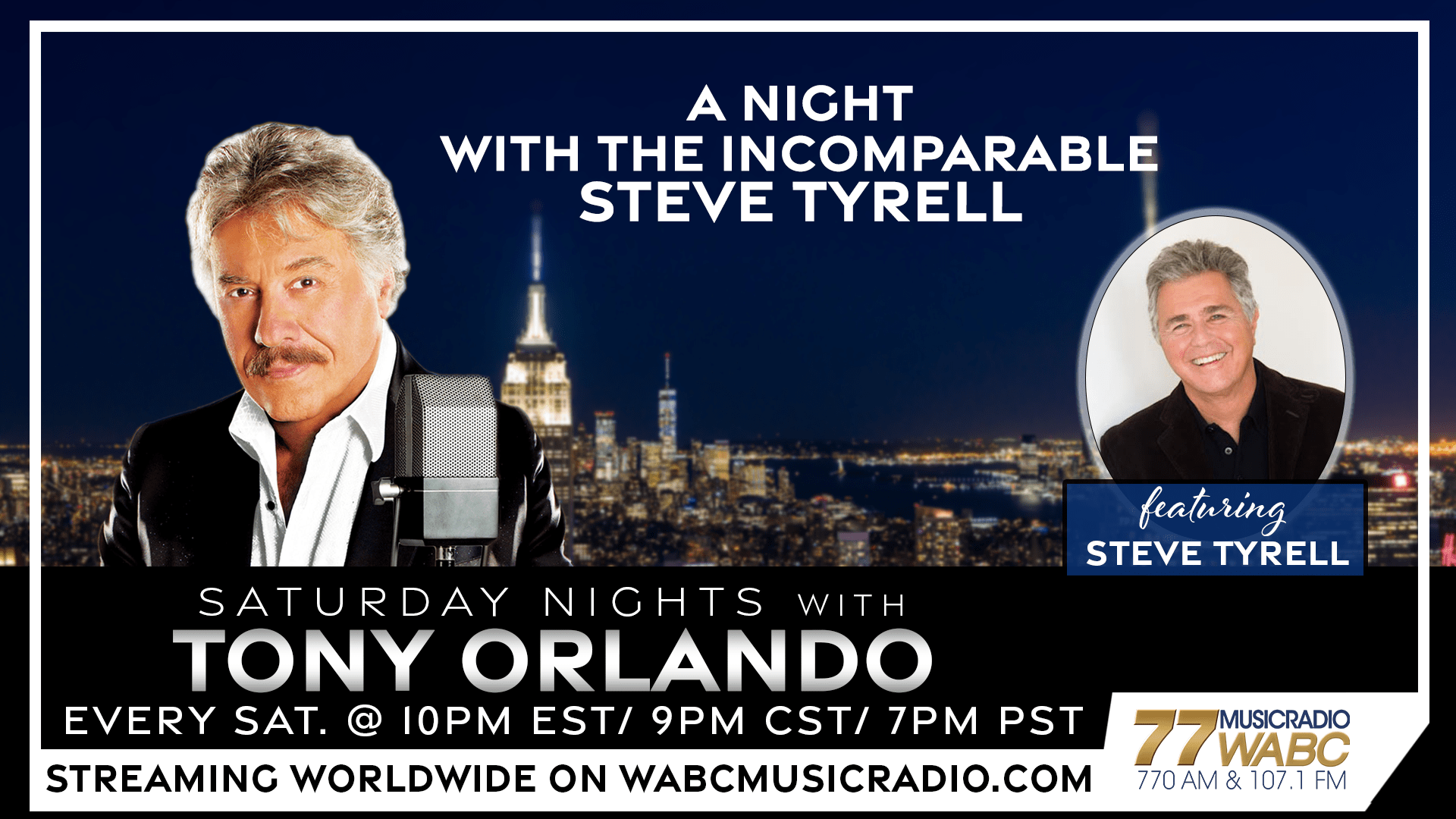 Hello everyone!
Yes, to refer to our guest Saturday night as the incomparable Grammy recipient STEVE TYRELL is not an overstatement. He is the man behind the music, the man who makes the music, and who sings the music. In his career as an recording artist, Steve Tyrell has sold millions of albums and as a hit record producer…recording other artists as well. It was Steve Tyrell the record producer who gave us ROD STEWART's Great American Songbook album entitled "Stardust," which awarded Rod Stewart with his first Grammy for an album. The "Stardust" album stayed in the number one position for a record number of weeks on Billboard.
He was the man who gave us the late great BJ THOMAS. You'll hear these two great friends sing "Rock and Roll Lullaby" in an amazing duet, with backgrounds sung by RONNIE SPECTOR and DARLENE LOVE…yes, THE RONETTES and THE CRYSTALS together on one record, and with DUANE EDDIE on guitar. It's an amazing, historical recording. You will find Steve Tyrell quick witted and hilarious, humble, and always giving others credit when it is he who deserves the praise.
Steve for almost 20 years continues to be the choice of Jazz musicians, and the elites of New York City would go to the Carlyle Hotel and listen to Steve Tyrell mesmerize them into a musical, magical night!
"A Night with Steve Tyrell" is a night you'll always remember and an artist you'll never forget. So, join me and my great friend Steve Tyrell. His voice, his productions, his soul, his music, his story telling, and his humor make this Saturday Night one of the most special two hours you'll ever have! Yes, the father of the Great American Song Books, along with the DEBUT of his new album, "Shades of Ray," which is bound to be a Grammy winning tribute to The Late Great RAY CHARLES.
This Saturday night it's Steve Tyrell on Music Radio 77 WABC at 10 pm- Midnight EST, 9pm-11pm CST, 7pm-9pm PST…and streaming around the world on WABCRadio.com!