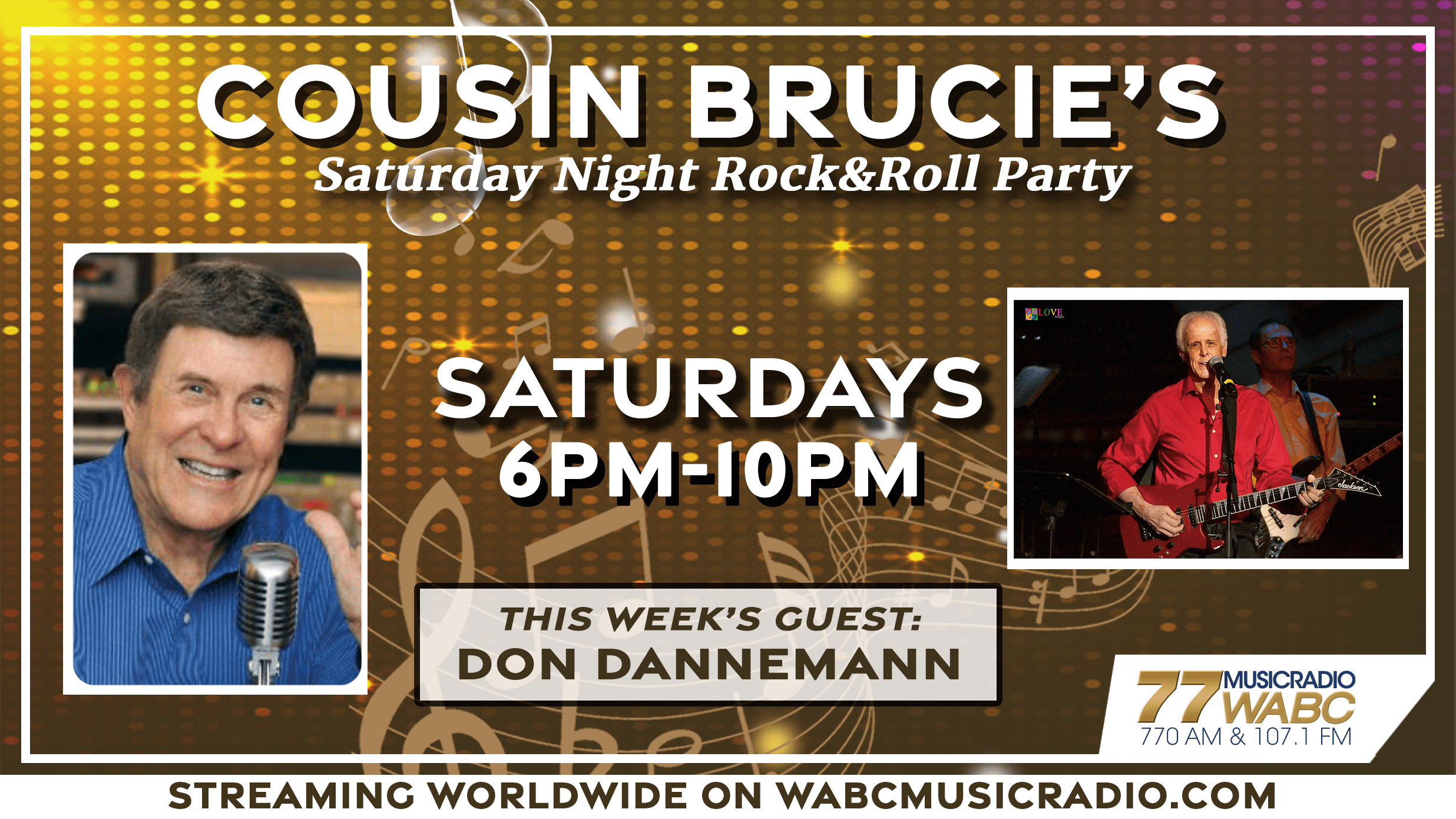 This Saturday night's special guest is singer Don Dannemann!
Don is the founding member and lead singer of the rock band The Cyrkle. The band was started by Don, Tom Dawes, and Jim Maiella who all attended Lafayette College.
The band members originally named the band "The Rhondells" and were managed by "The Beatles" manager Brian Epstein.
The Cyrkle's greatest hits include "Red Rubber Ball," "We Had A Good Thing Goin'" and "Turn-Down Day."
"Red Rubber Ball" went to number 2 on the charts and sold over one million copies. This song was co-written by Paul Simon and Bruce Woodley.
The Cyrkle went on tour with and opened up for The Beatles in 1966. The band were also on the bill for the final Beatles concert at Candlestick Park on August 29, 1966.
The band had a few more songs and then they later disbanded in 1968.
Don became a professional jingle writer after the band went separate ways.
Cousin Brucie will welcome Don to Music Radio 77 WABC this Saturday night at 6PM! Listen on 770 AM, the 77 WABC app, or wabcmusicradio.com!
It's going to be an evening you won't want to miss…and it all begins at 6pm!