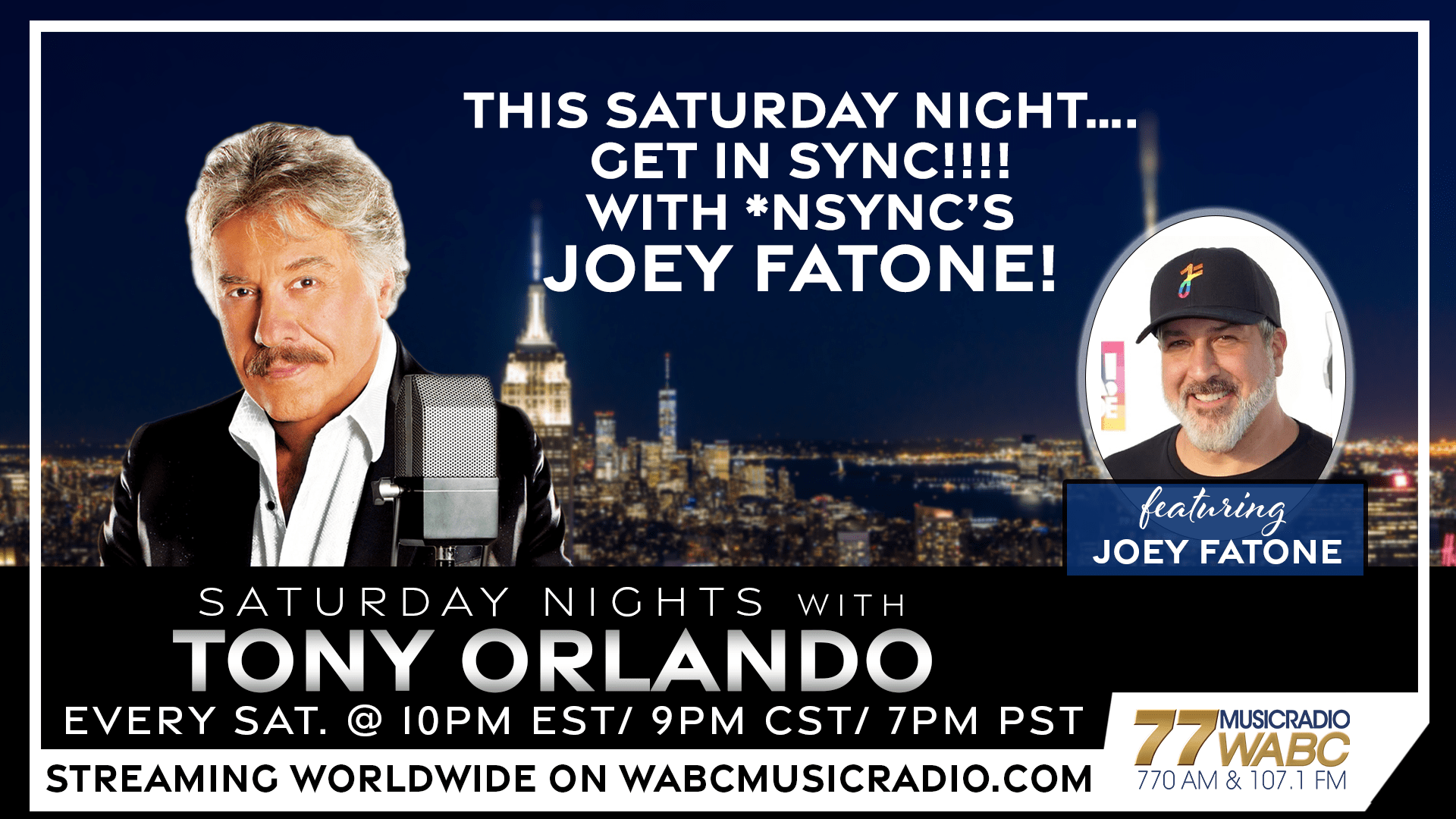 Hello friends! This Saturday night, I get a chance to swap stories with JOEY FATONE, a member of the great singing group, or as they are referred to still as the multimillion selling, ICONIC Boy Band, *NSYNC!, Joey, the baritone voice of the group, not only sold 70 million records, but also was a part of a historical album that sold One Million albums in one day and 2.4 Million albums in one week!  A record to my knowledge has never been broken. We will not only talk with Joey, but also we will explore when we think the first boy band was created in the record industry. And so with Joey trying to identify who he thought the very first boy band… would it be the 50's, 60's, or was it the early 90's when Joey and *NSYNC were born?
I believe it started with Frankie Lymon and The Teenagers & The Teenchords featuring Louie Lymon, Frankie's younger brother, and The Schoolboys…a highly respected and loved group in those Doo-wop days. Also, Joey's father has agreed to call in as well! PAPA FATONE as I call him, is a Doo-wop expert and in fact had a Doo-wop group, which was a big part of his life. And having Doo-wop groups singing in young Joey's life more than likely is what inspired his son to be a member of one of the greatest singing groups EVER to record!
It's unbelievable how wide Joey's career has been and continues to be with all of the remarkable TV shows, movies, Broadway shows, and including TV cooking shows… to a masterful Masked Singer performance where the whole country heard Joey Fatone sing solo. He amazed the studio audience and the judges with his incredible performances. Also co-starring in "My Big Fat Greek Wedding" hit films, both one and two, as "Angelo" and about to do number three of those hit films. Now, he's hosting his new hit game show "Common Knowledge" airing now on the Game Show Network!  Joey also just finished a run doing a show at the Venetian in Las Vegas… It's the giant hit of the post-pandemic period in Las Vegas, called "The After Party" which brings together as one triple threat boy band dream come true…get this…One member of *NSYNC, two members of The Backstreet Boys, and one member of Boyz II Men!
So… This I promise you!!! This promises to be one super Saturday night right here on Music Radio 77WABC! Don't miss it!
10pm-Midnight EST, 9pm-11pm CST, 7pm-9pm PST…and streaming worldwide on on WABCRadio.com!