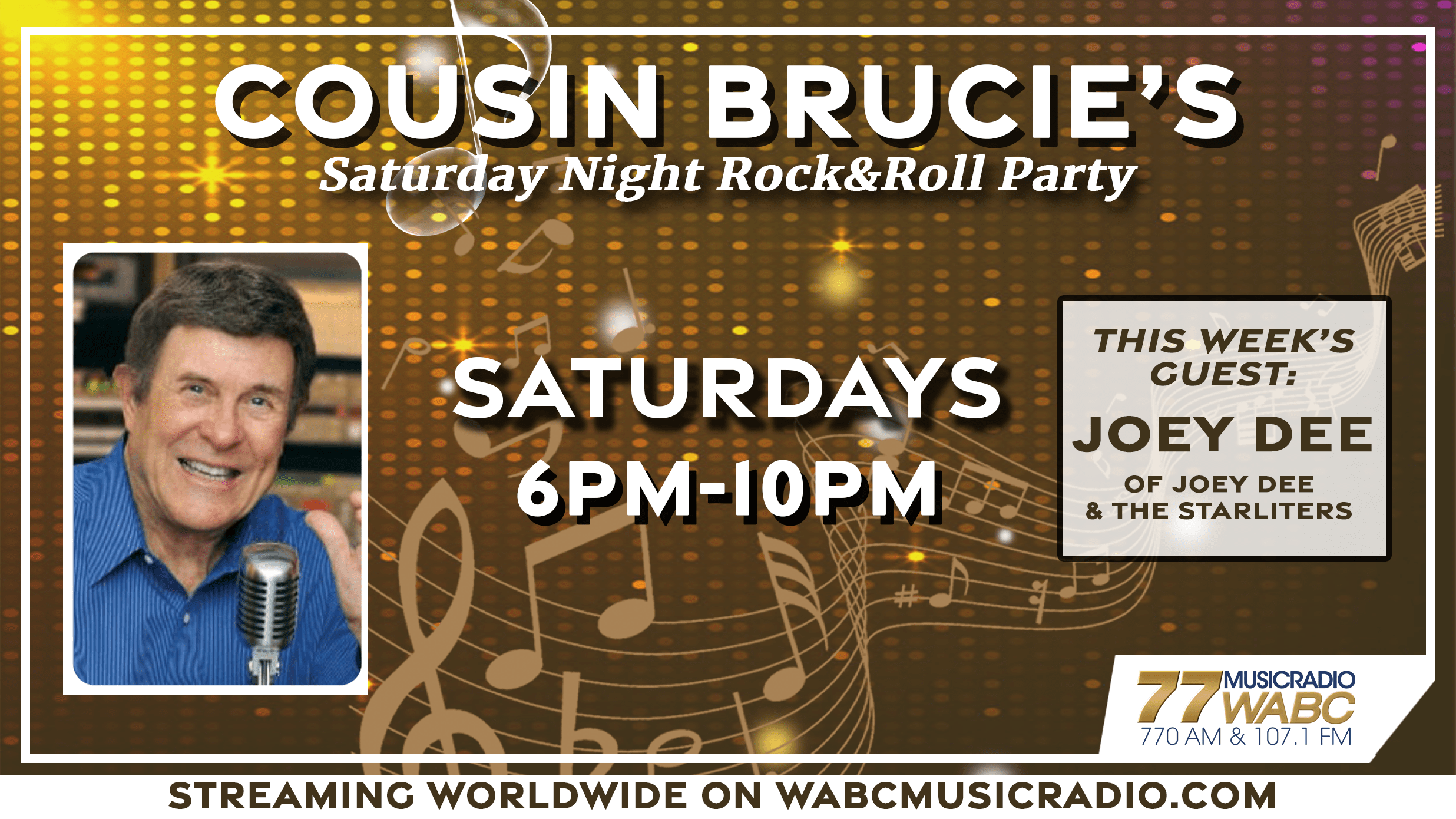 This Saturday night… Joey Dee will visit Cousin Brucie on Music Radio 77 WABC!
In 1960, Joey Dee and the Starliters were performing in a small club in Lodi, New Jersey (Oliveri's). That very night, there was a talent agent who was in attendance. He liked what he heard and offered the band a weekend gig at a New York City club on 45th Street. The club was a small "sailors bar" called The Peppermint Lounge.
Fate stepped in, as a new era began for the club, Joey Dee, The Starliters, and the world!
Movie star Merle Oberon and her royal companion Prince Serge Oblinski were spotted in the club, dancing late into the night. The gossip columns had a field day with the story.
By the next night, it took barricades and mounted police to keep the crowds in line; which had backed up to Broadway. Celebrities and their limos arrived continuously, and the crowds grew for weeks. The Peppermint Lounge became the "in" spot for major stars like Judy Garland, John Wayne, Jackie Kennedy, Nat King Cole, and Liberace Twisted.
Joey Dee and the Starliters were a sensational hit and became the permanent house band. In 1962 Joey co-write a song that became a million-dollar seller and topped the charts for weeks. "The Peppermint Twist" not only made the Lounge world-famous, but it also made Joey Dee a major star. Joey made several films, taking advantage of the Twist craze. His records sold successfully worldwide and his book "The Peppermint Twist Chronicles" was published soon after.
Joey Dee continues to perform to this day, to adoring audiences who crave the fun days of "The Peppermint Lounge!"
The Cuz welcomes Joey Dee to Music Radio 77 WABC this Saturday 8/28.
Listen on 770 AM, the 77 WABC app, or wabcmusicradio.com!
It's going to be an evening you won't want to miss…and it all begins at 6pm!