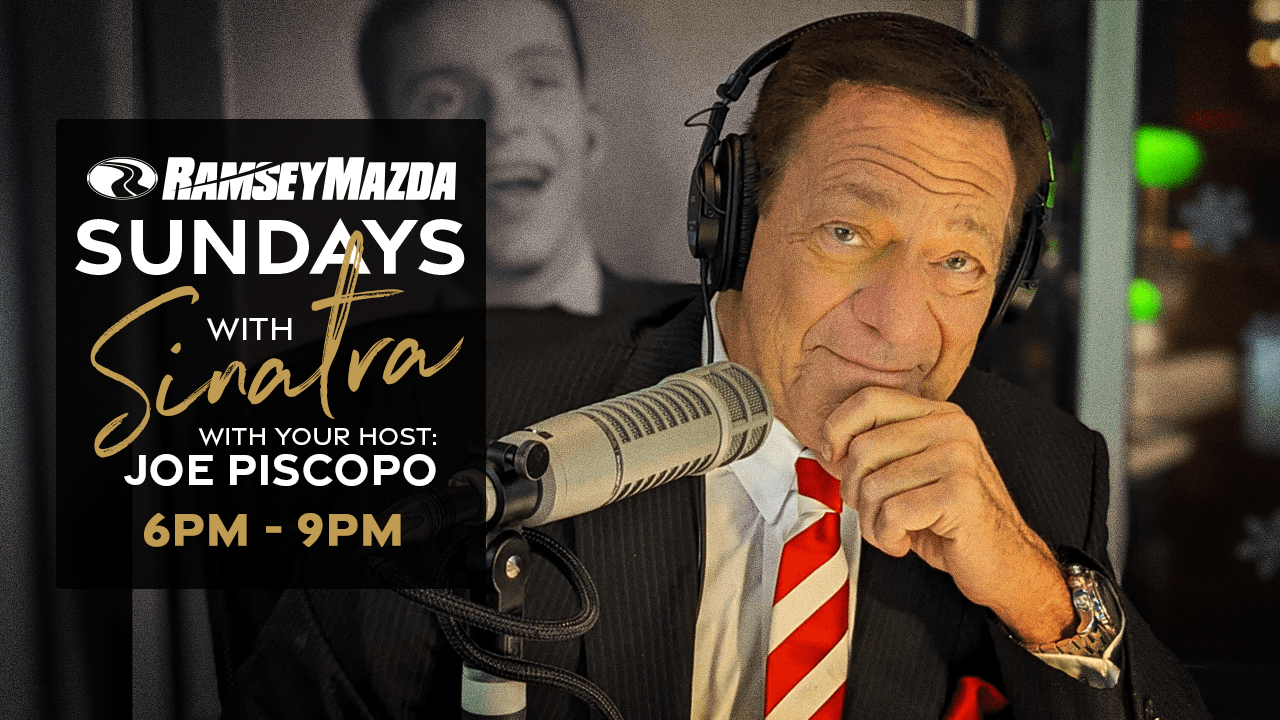 You're not going to want to miss this Sunday night's show as you'll surely be in for a treat! Host Joe Piscopo has three hours of Sinatra's very best lined up and ready for your amusement.
Joe will run through all of the World dignitaries extolling their high regard and respect for Mr. Sinatra.
Francis Albert was a true international statesman, admired and revered on stage and off… The week's Ramsey Mazda's Sundays with Sinatra takes us around the globe and proves indeed that, "It's Sinatra's world, we just live in it!"
We hope that you will join us for an evening like no other on Music Radio 77 WABC!
Classic. Timeless.  The one… the only… Frank Sinatra!
Listen on 770 AM, the 77 WABC app, or www.wabcmusicradio.com!
Here is Frank Sinatra singing "I've Got The World On A String":