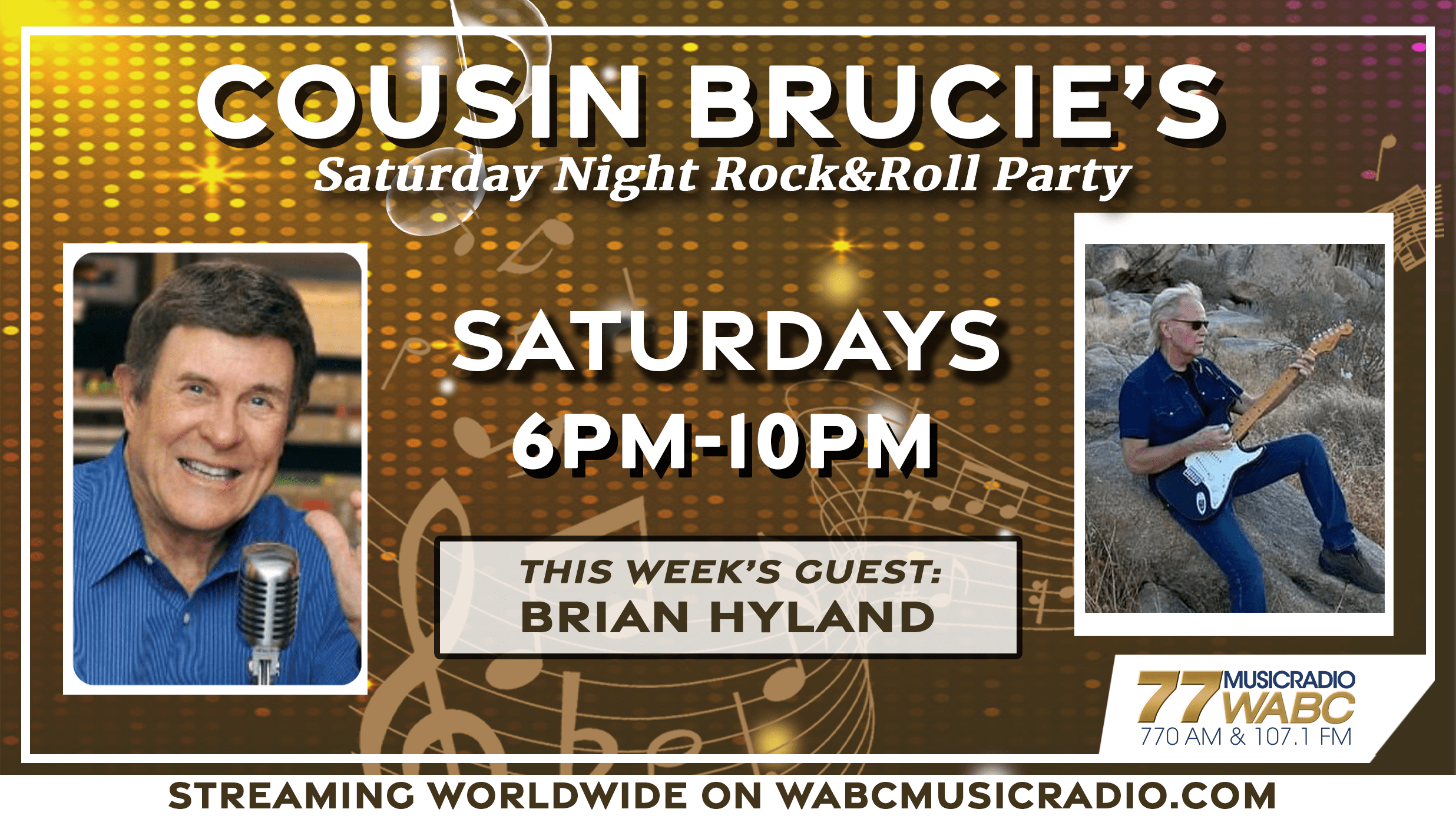 Hi Cousins,
Cousin Brucie here. I received a call recently from BRIAN HYLAND. He was excited about his new single release: "Come A Little Bit Closer."
Brian decided to cover the 1965 hit by Jay & the Americans. So I invited Brian to visit us this Saturday and we'll play his new record for you. It definitely has Brian's personal touch and honestly, I liked it. So let's give it a spin for you. Brian has had several Top 10 hits over the years – "Itsy Bitsy Teenie Weenie Yellow Polka Dot Bikini," "Gypsy Woman," and that Love Hour favorite – "Sealed With A Kiss" (SWAK). Brian has always been a welcome guest on our show. Join us this Saturday, September 4th.
Incidentally, we are celebrating our First Anniversary on Music Radio 77 WABC. Come celebrate an incredible first year and listen to a phenomenal interview between Brian Hyland and I. It is going to be a fun night!
-Cousin Brucie