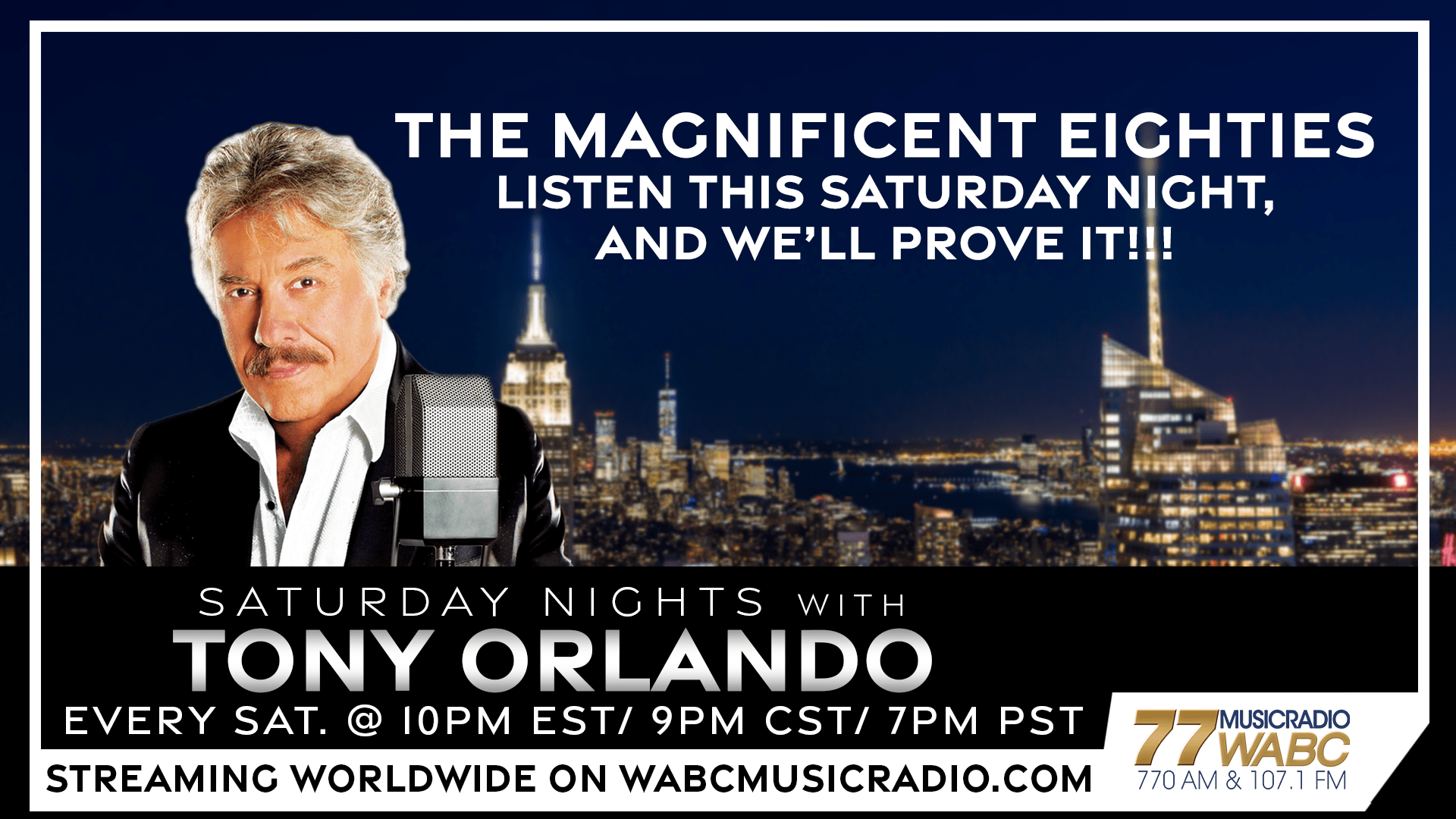 Hello friends, this is Tony Orlando.
While putting this show together, at first I thought, the Eighties? How can the 80's decade hold up against The 50's? As an example, the 50's gave us ELVIS, and the 60's gave us THE BEATLES…the 70's had everyone from CAROLE KING, JAMES TAYLOR, to SIR ELTON JOHN.  So, how could the 80's compete?…WOW!!!! WAS I WRONG! I promise, if you listen this Saturday night, your mind will be blown by the tsunami of talent, great records, great singer-songwriters, great Rock bands, and iconic songs that gave birth from (1980) to the end of (1989). IT'S ASTONISHING!!!
So join us right here on 77 MusicRadio WABC, this Saturday night!
PROOF IS IN THE LISTENING!!!!
Sat, 10 pm- midnight EST/9pm-11pm CST/7pm-9pm PST…And streaming worldwide on WABCRadio.com!