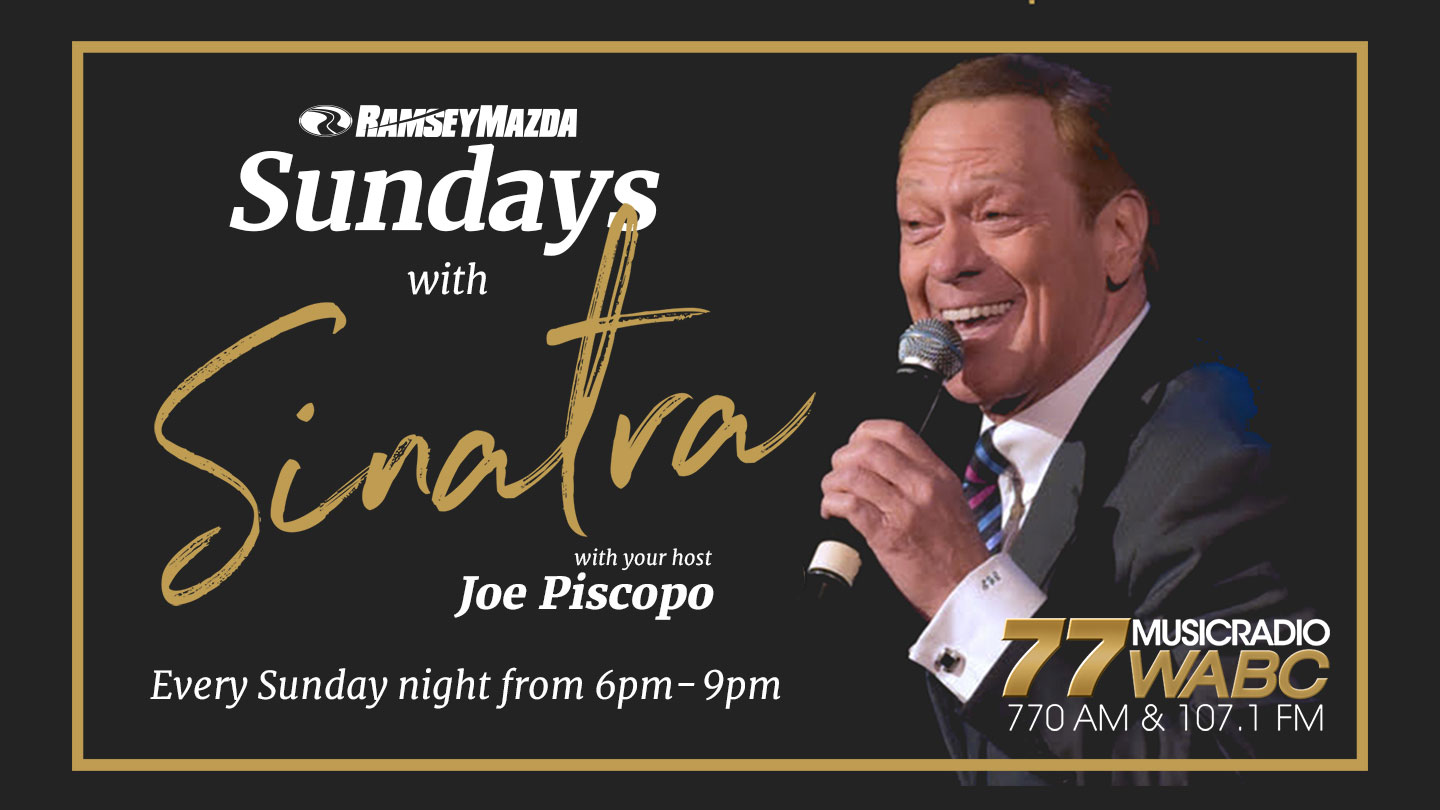 This week we will be celebrating National Hispanic Heritage Month by featuring one of the most acclaimed works from the Sinatra Library — "Francis Albert Sinatra and Antonio Carlos Jobim."
It is said, Mr. Sinatra's vocals were at his best when he recorded with the Great Jobim.
Frank Sinatra thought very highly of Jobim and his talent. Sinatra said, "I think Antônio Carlos Jobim is one of the most talented musicians I have ever known in my life."
Swing and sway with Frank Sinatra and Antonio Carlos Jobim – and we will be featuring other great Hispanic artists as well, like Julio Iglesias and Gloria Estefan.
(And some Vintage Carnegie Hall performance from Mr. S. too!)
What a night!!! Ramsey Mazda Sundays with Sinatra, proudly hosted by Joe Piscopo on Music Radio 77 WABC.