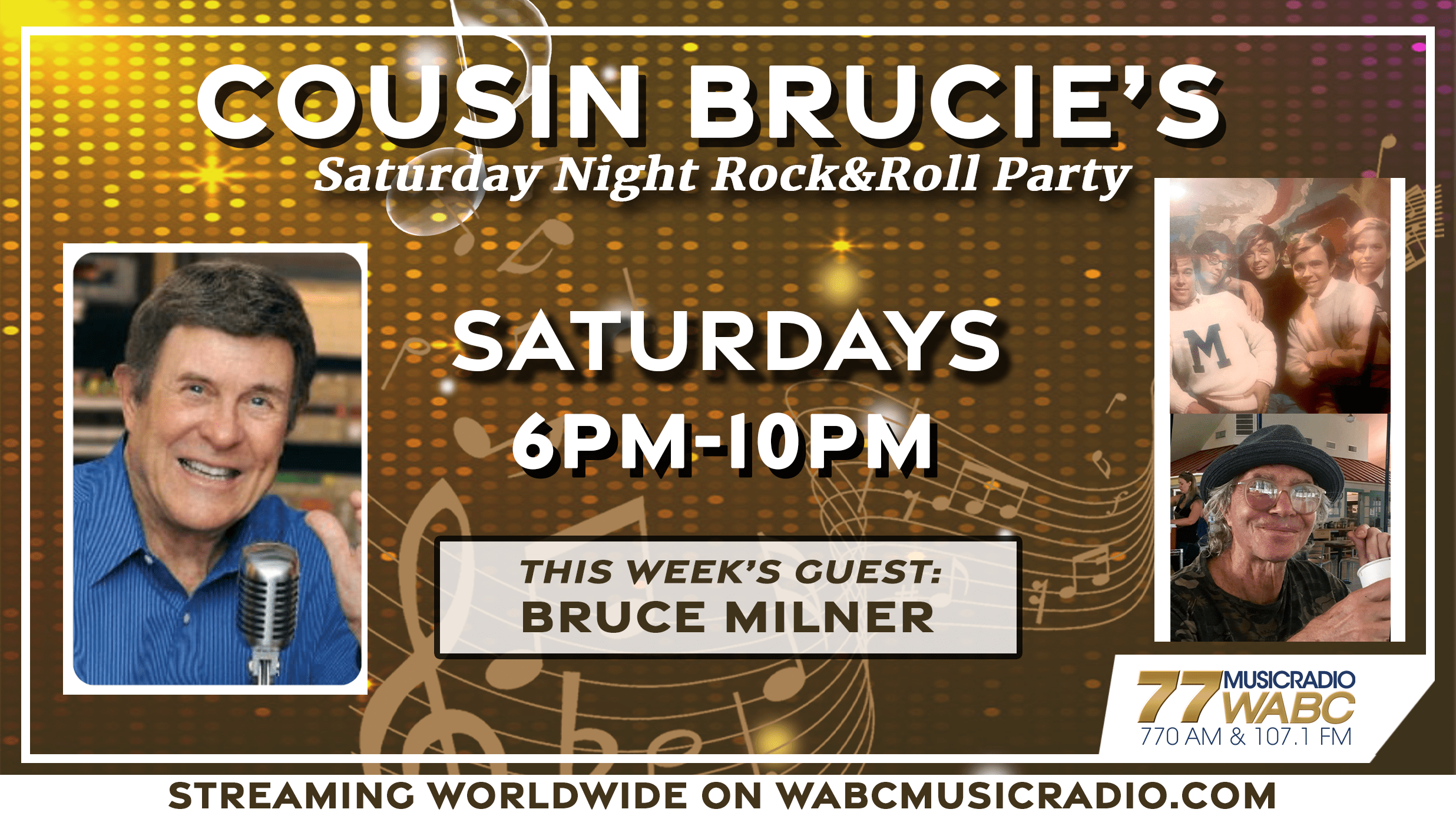 This Saturday night… Cousin Brucie will welcome Bruce Milner as a special guest on the show.
Milner was one of the founding members of a very successful 60's band. He met Larry and Dennis Larden at a nightspot in Greenwich Village, NY. They decided to "launch" a new band – "Every Mother's Son." It was 1966 and Radio was playing an amazing mixture of Rock & Roll. New genres of Rock joined the parade everyday. "Every Mother's Son" latched onto the Sunshine side of Pop Rock. It was easy to listen to and had a happy sound. They released: "Come On Down To My Boat." The song was an immediate hit and quickly entered the Top Ten. The record was produced by legendary Producer Wes Farrell and was listed as number 22 on The Top Songs of 1967. The "Sons" disbanded a couple of years later – Bruce Milner found a new calling….and quite successful. Listen this Saturday and find out.
We WELCOME BRUCE MILNER to Music Radio 77 WABC.
Listen to Music Radio 77 WABC this Saturday 9/17 on 770 AM, the 77 WABC app, or wabcmusicradio.com!