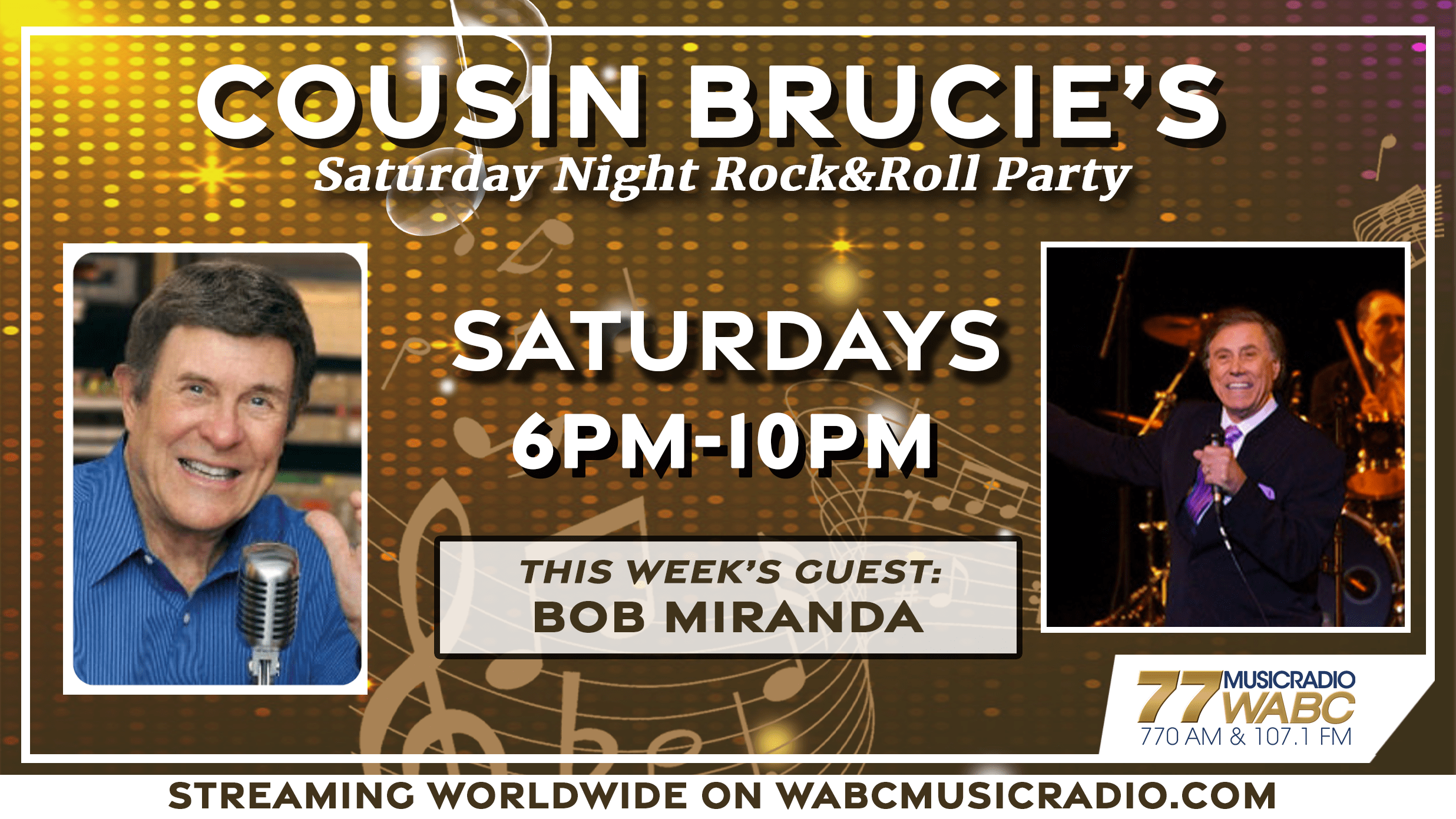 This Saturday night… Cousin Brucie will welcome Bob Miranda as a special guest on the show.
It was 1961 when our guest BOB MIRANDA met with three of his friends to discuss forming a band. The four young men we're about to graduate from high school – they named the band "The Four Graduates." The group performed locally at school parties and clubs. They were a "cover" band playing classic songs in their unique style. They developed good harmonies and changed the tempo and feeling of the songs. Bob Miranda and the group decided it was time for a new name. The Happenings were born. The cover formula worked well for them. The group had major hits: "See You In September" (1966). Originally a hit for The Tempos in 1959. The Happenings then recorded their unique version of a classic George and Ira Gershwin song: "I Got Rhythm." "The Happenings" happen! The two songs dominated the charts for several weeks and were awarded Gold Records. They followed these hits with a cover of "Go Away Little Girl" (a number one hit for Steve Lawrence in 1963) and then probably the most unusual of the group's covers – "My Mammy"- A song made very popular in 1920 by the legendary Al Jolson. Once again, The Happenings struck gold with both of these discs. Bob Miranda continues The Happenings legacy with stage shows and concerts.
We WELCOME BOB MIRANDA to Music Radio 77 WABC.
Listen to Music Radio 77 WABC this Saturday 9/25 on 770 AM, the 77 WABC app, or wabcmusicradio.com!