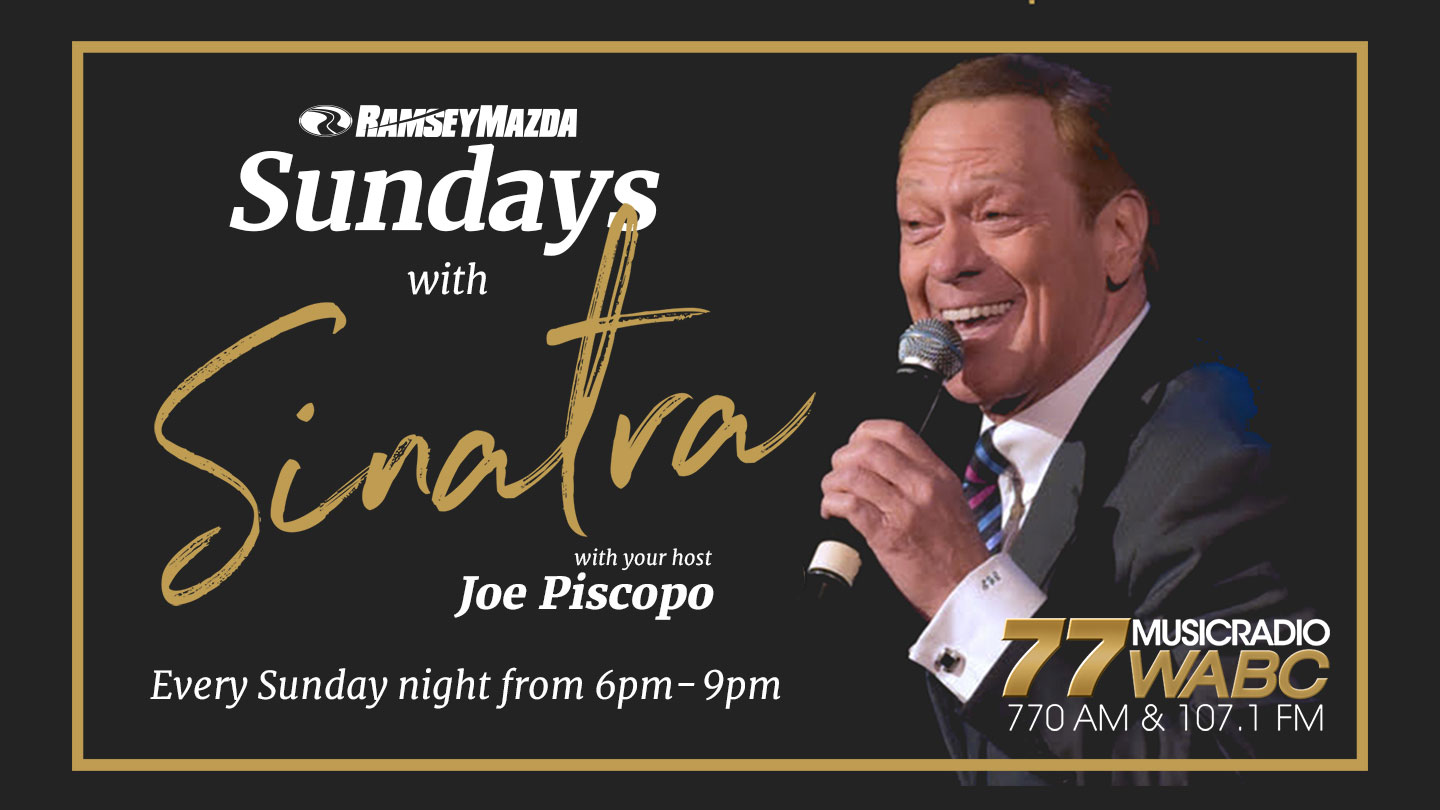 This Sunday night… tune in and you'll be in for a treat! Host Joe Piscopo will be showcasing all of the incredible LIVE in-person musical performances from the legendary, award-winning Frank Sinatra television specials.
Starting with Frank Sinatra: A Man and His Music with Nelson Riddle and Gordon Jenkins. This special aired originally on NBC-TV 1965 and his follow up special, "A Man and His Music II" in 1966.
And as always, a few #PiscopoPersonalPicks to surprise you with! This is a can't miss edition of the show!
Joe will take you on a musical journey that swings with love and respect for the greatest entertainer of all time, Francis Albert Sinatra!
Listen to this Sunday night's show from 6PM-9PM on 770 AM, the 77 WABC app, or www.wabcmusicradio.com!