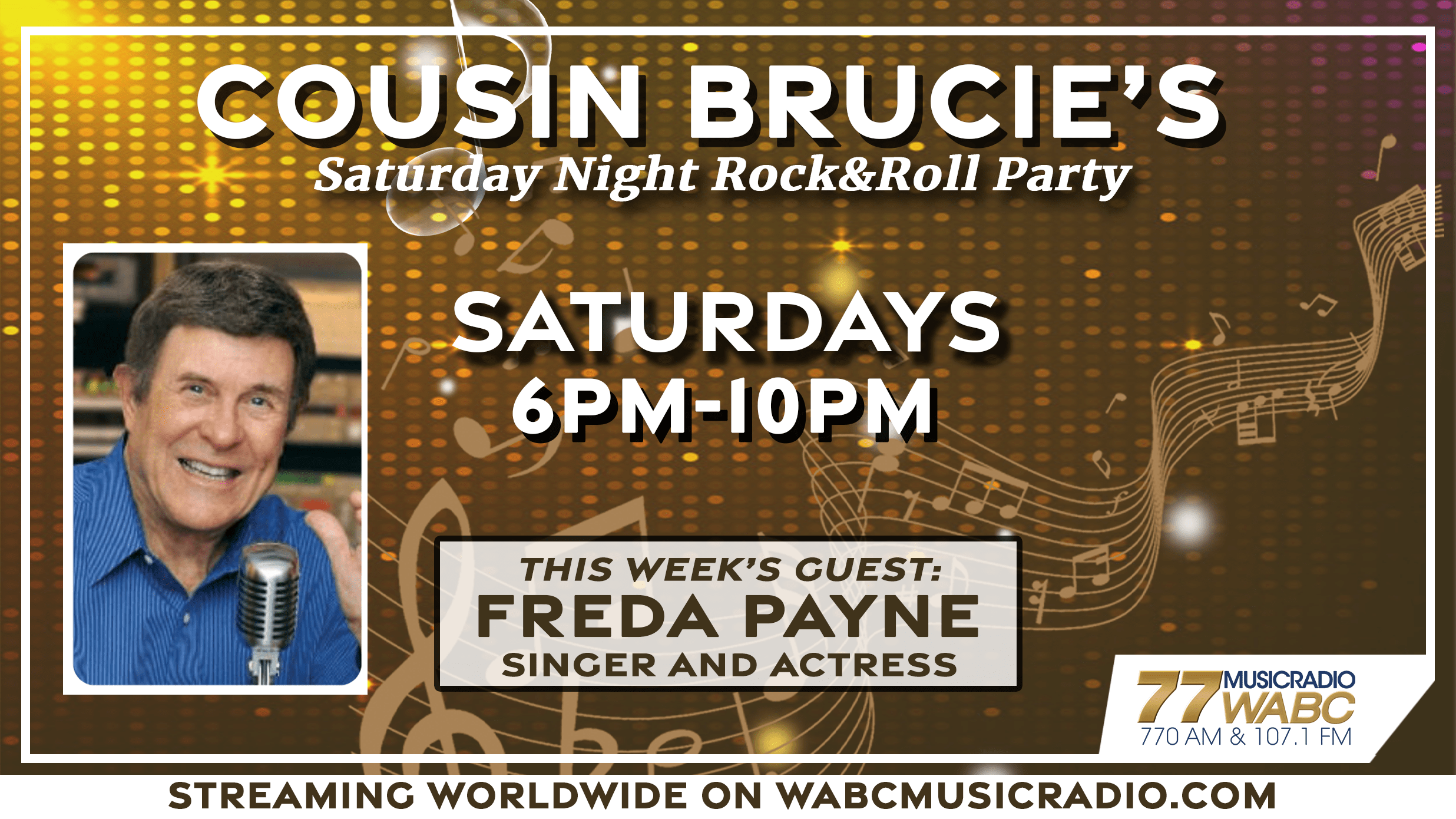 Cousins, this Saturday night's show is a can't miss edition! The Cuz welcomes singer Freda Payne!
Payne was truly born to be a star. Since a child, she was passionate about music. She was enamored by the greats in music such as Billie Holiday.
With music in her heart and as her main focus, she attended the Detroit Institute of Musical Arts. She saw greatness in her career beginning with singing radio jingles to working with Quincy Jones.
The country saw a star form before their eyes when Payne started to release her own music. Payne's greatest hits include "Band of Gold," "The Unhooked Generation," and "Deeper and Deeper."
She just announced the publication of her new book, Band of Gold. This "tell-all" memoir covers her entire career in music, film, television and Broadway. Payne was inducted into the Rhythm and Blues Hall of Fame in 2017.
The Cuz welcomes Freda Payne to WABC Radio this Saturday night! You can listen to the show on to Music Radio 77 WABC on 770 AM, the 77 WABC app, or wabcmusicradio.com!