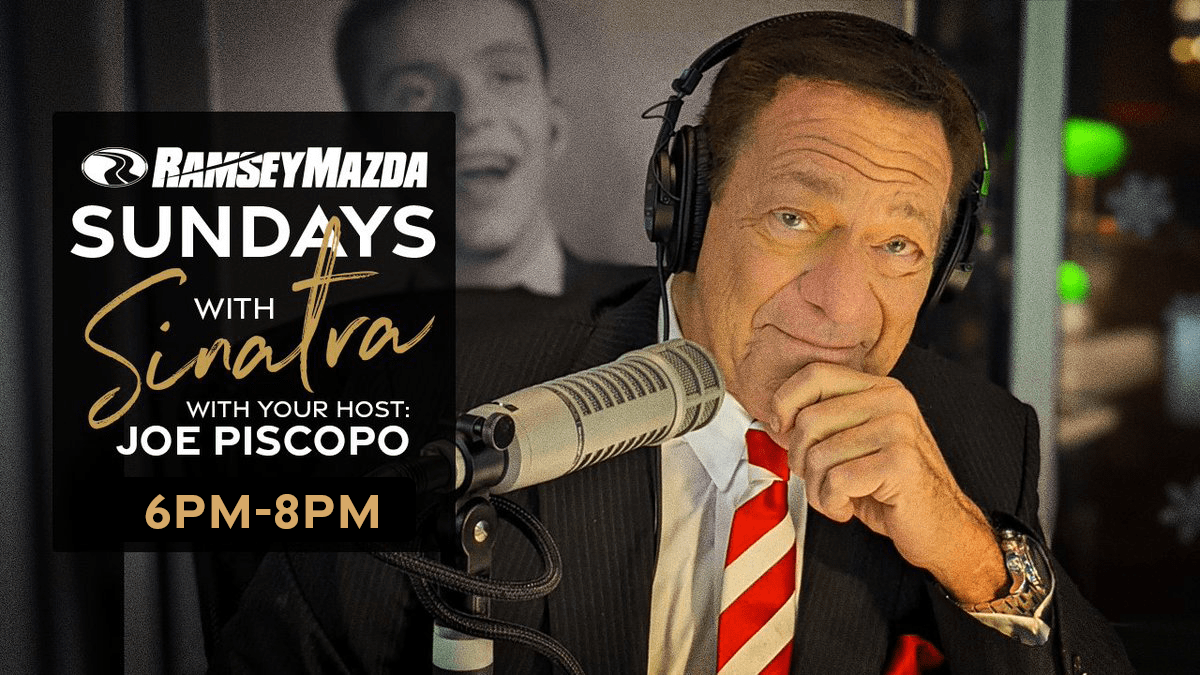 Join us this Sunday night as it is a #RequestsRevisited show!
The last time that we held a show centered around requests, we were overwhelmed with all of the song requests! Host Joe Piscopo wants to make good on all of them this week so tune in on Sunday to hear your request!
ALSO we will revisit some spectacular Frank Sinatra TV specials that never get old! Including Count Basie and Don Costa!
The legacy lives on with Ramsey Mazda Sundays with Sinatra with your host Joe Piscopo. Listen to the 'Vice Chairman' and the one and only Chairman of the Board, Francis Albert Sinatra.
Tune in to the show from 6PM-8PM on wabcmusicradio.com, 770 AM or on the 77 WABC app!