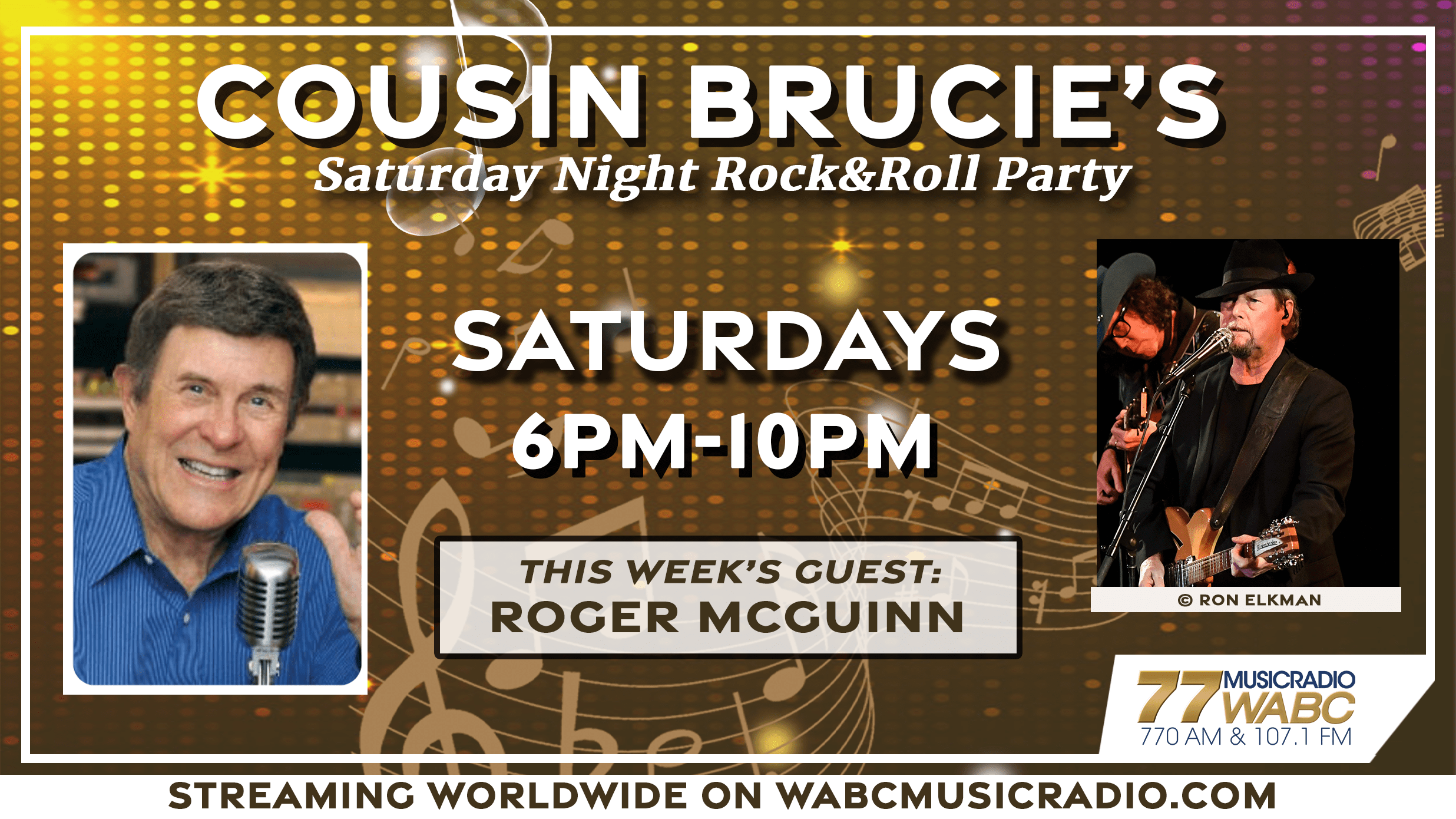 "Hey, Mr. Tambourine Man, play a song for me I'm not sleepy and there is no place I am going to"
How many times have you sang or hummed that Bob Dylan song? 
It's 1965 – The Byrds released their first album, "Mr. Tambourine Man"- the folk rock era officially began. Roger McGuinn original and founding member of the Byrds will be visiting us this Saturday 10/16/21. Within a few months after the release  of their first album, The Byrds became one of the most popular bands in the nation. Their original sound, the blending of folk music and harmony with the popular British Invasion sound proved almost instantly successful. Besides "Mr. Tambourine Man" The Byrds also hit the charts with: "Turn Turn Turn" and "Eight Miles High". The Byrds are considered to be among  one of the most influential bands of their time. They were inducted into the Rock & Roll Hall of Fame in 1991. The Cuz eagerly awaits the visit of this Rock Legend –
The Cuz welcomes Roger McGuinn to WABC Radio this Saturday night! You can listen to the show on to Music Radio 77 WABC on 770 AM, the 77 WABC app, or wabcmusicradio.com!