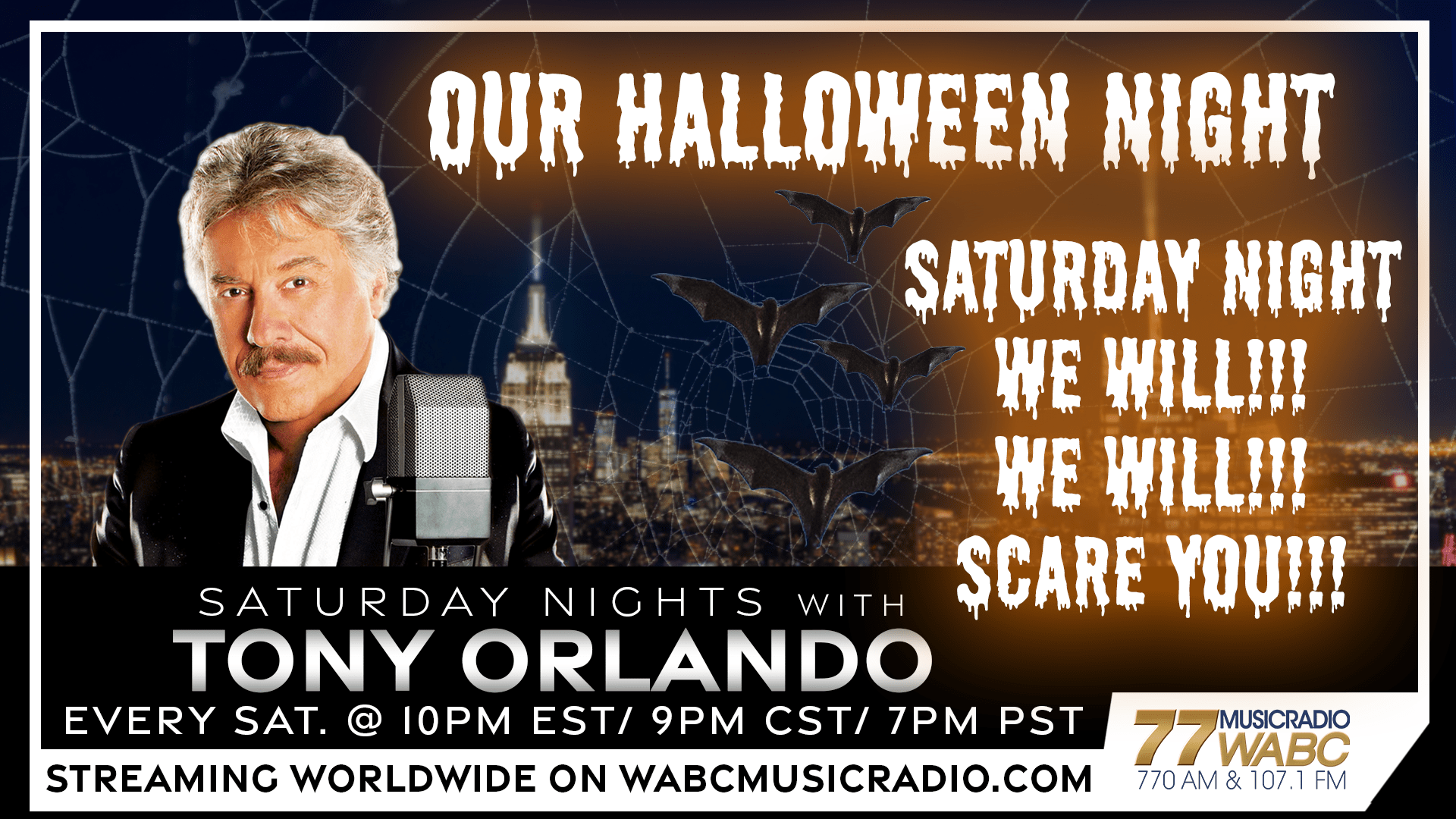 Hello my Goblins, Monsters, and Ghosts!
HAPPY HALLOWEEN! I thought it would be fun to start with MICHAEL JACKSON's "Thriller," and take it all the way to "Monster Mash," having a musical radio concert of songs that create the creepy fun that is Halloween, from sound effects to great Halloween music songs! 
Like "Phantom Of The Opera" to RIHANNA's song "Disturbia"…and the classic "I Put A Spell On You" by screaming JAY HAWKINS, who was long before ALICE COOPER and OZZY OSBOURNE! He would be rolled out on stage in a coffin in the Allan Freed 1950's Rock and Roll shows at the Paramount Theater on Broadway!
This Saturday, let our show be the "Music of the Night," at your scary Halloween party!!!
Or turn out the lights and be afraid…very afraid!! LOL, it's scary music night this Saturday night!  Right here on Music Radio 77WABC from 10pm-Midnight EST/9pm-11pm PST/7pm-9pm CST.
Streaming worldwide on WABCRadio.com!