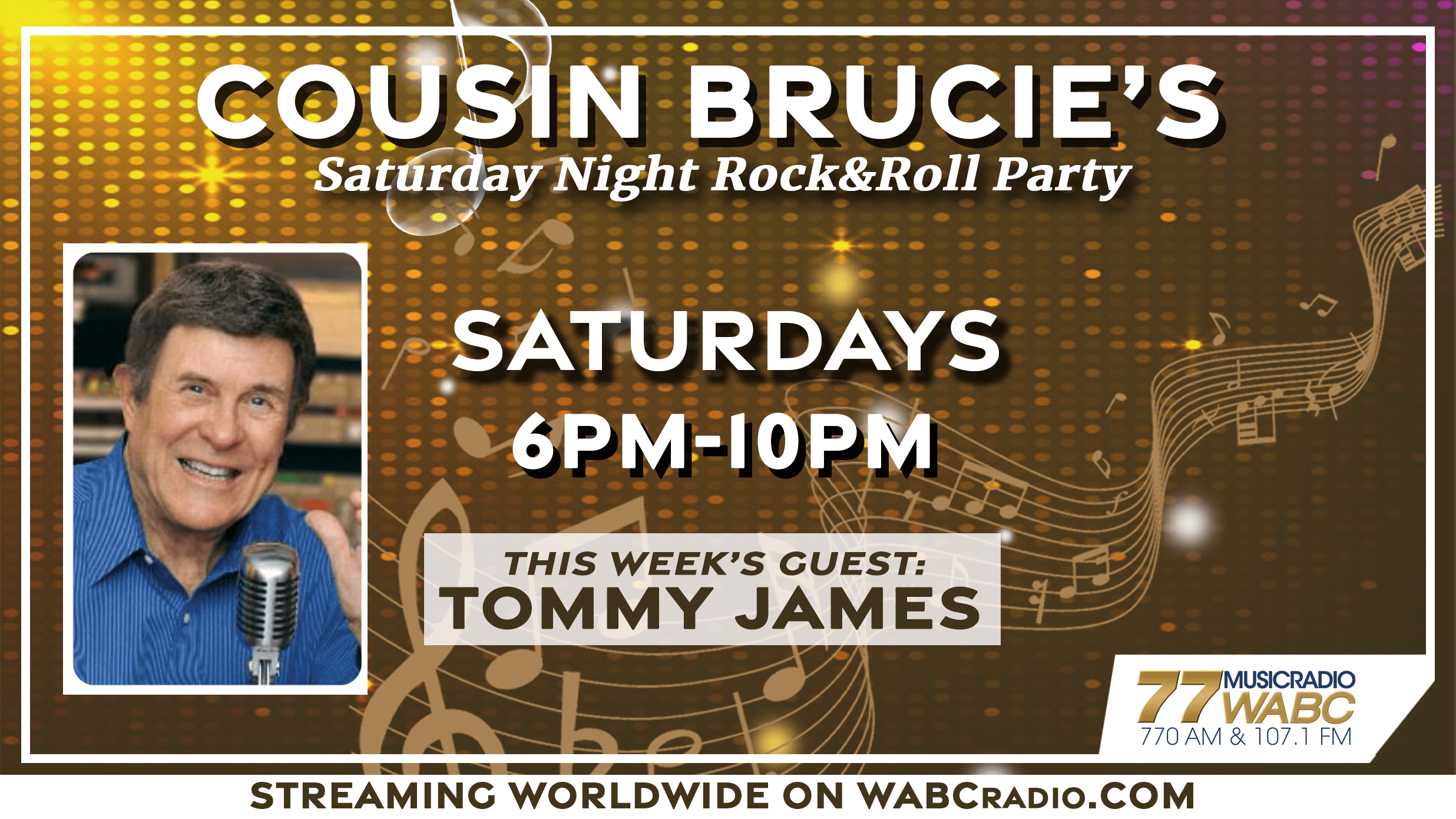 Coming up on this Saturday's edition of "Cousin Brucie's Saturday Night Rock & Roll Party," Cousin Brucie welcomes Tommy James of "Tommy James and The Shondells" to the show!
James was born to be a star and was destined for greatness. When he was just 12-years-old, he created "Tom and the Tornadoes," a band made up of members from his high school, which were later renamed "The Shondells."
"Tommy James and the Shondells" is a very successful band in the pop rock/psychedelic genre.
A movie is being made about Tommy's life and is about to go into production. His book  "Me the Mob and the Music" is a best seller. Tommy James' hits include "Hank Panky," "Crimson and Clover," "I Think We're Alone Now," "Mony Mony," "Crystal Blue Persuasion," "Mirage" and "Sweet Cherry Wine." An amazing collection of hits that constantly is heard all over the Globe. Tommy has become an International sensation.
You won't want to miss the interview between Cousin Brucie and the incredible Tommy James.
Cousin Brucie will take requests and dedications live on-air! The call-in number is 800-848-9222. You can also call in for your chance to win Cousin Brucie merchandise such as a Cousin Brucie t-shirt and a Cousin Brucie hat as well as CDs and DVDs from my friends at Oldies.com.
Tune in on Saturday from 6 pm-10 pm! Don't turn the radio off after Cousin Brucie's show is over because the "Saturday Nights with Tony Orlando" show comes on right after from 10 pm-midnight. It is going to be an amazing night!