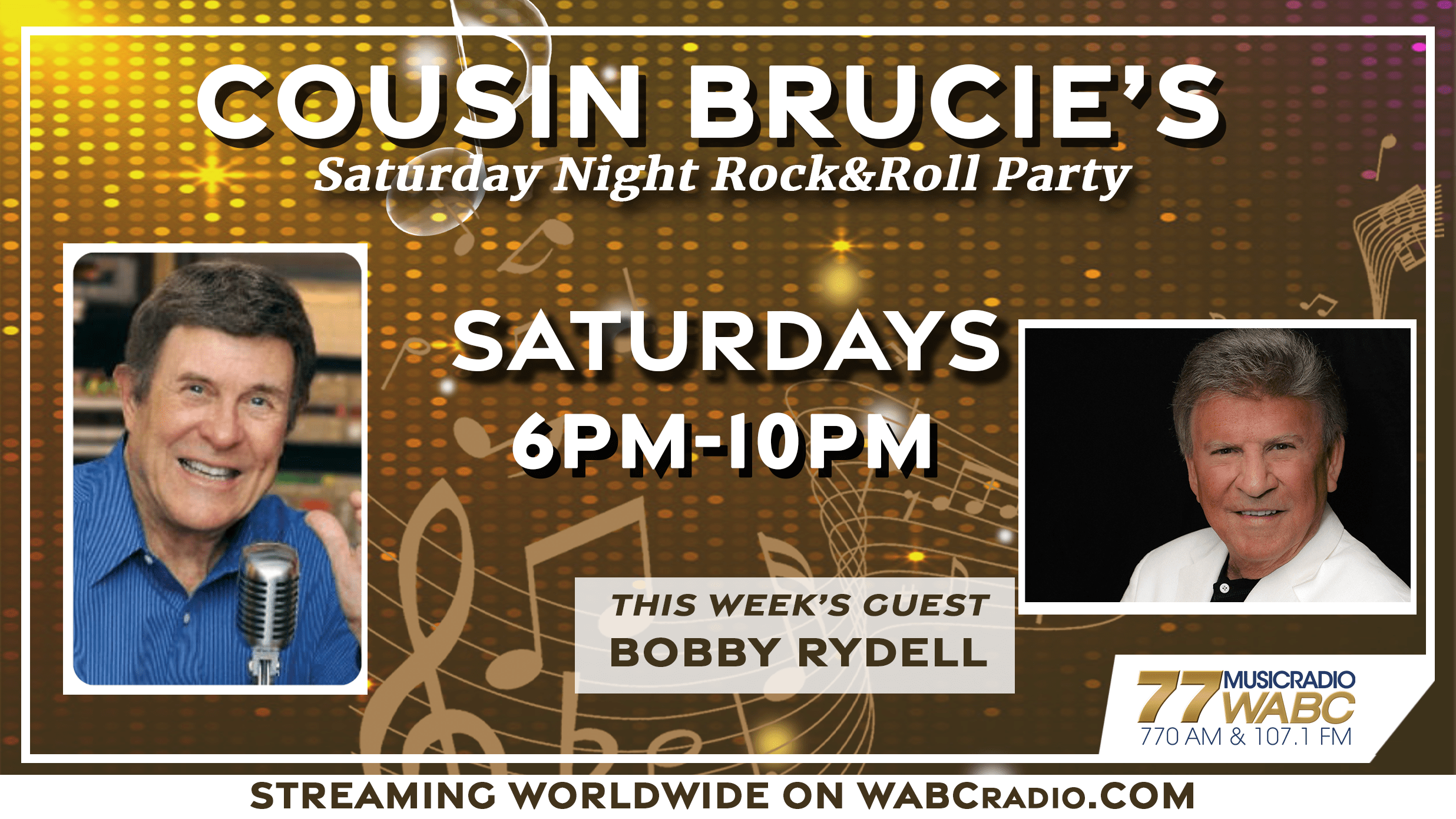 This Saturday night's special guest is singer Bobby Rydell! It's always fun when Bobby Rydell joins the Cuz!
Cousin Brucie will discuss Bobby's career and all the latest that Bobby has been up to. This includes the fact that Bobby Rydell will be headlining a special event for the East Coast Music Hall of Fame. The "From the Heart" Benefit Concerts will help fund their "Rising Star" program that will give new talent the opportunity to advance their musical careers. The two day concerts November 19th and 20th will be held at Harrah's Resort, Atlantic City, NJ.  For tickets, head to www.ecmhof.org
Singer Bobby Rydell, best known for his songs "Wild One," "Wildwood Days," and "We Got Love," will join this Saturday night's show for an interview that you won't want to miss!
Rydell was born in Philadelphia, Pennsylvania on April 26, 1942. In 1950, he won a TV talent show called Paul Whiteman's TV Teen Club. He was on the show for several years and played in bands in the Philadelphia area. Rydell later signed a recording contract with Philadelphia-based Cameo Records. His first hit, "Kissin' Time" was released in 1959, "We Got Love," was his first million-seller album, and "Wild One" was another million-seller song of his.
In 1961, Rydell performed at the Copacabana in New York City and was the youngest artist to be invited to star at the Copacabana. In 1963, he released "Wildwood Days" where it reached Number 17 on the Billboard Hot 100 chart and remained on the charts for nine weeks. In 2014, a mural was painted honoring Rydell on the Wildwood, New Jersey boardwalk. Rydell's song "Wildwood Days" brought attention to Wildwood and its beautiful beach.
Tune in on Saturday from 6 pm-10 pm! Don't turn the radio off after the Cuz's show is over because the "Saturday Nights with Tony Orlando" show comes on right after from 10 pm-midnight. It is going to be an amazing night!