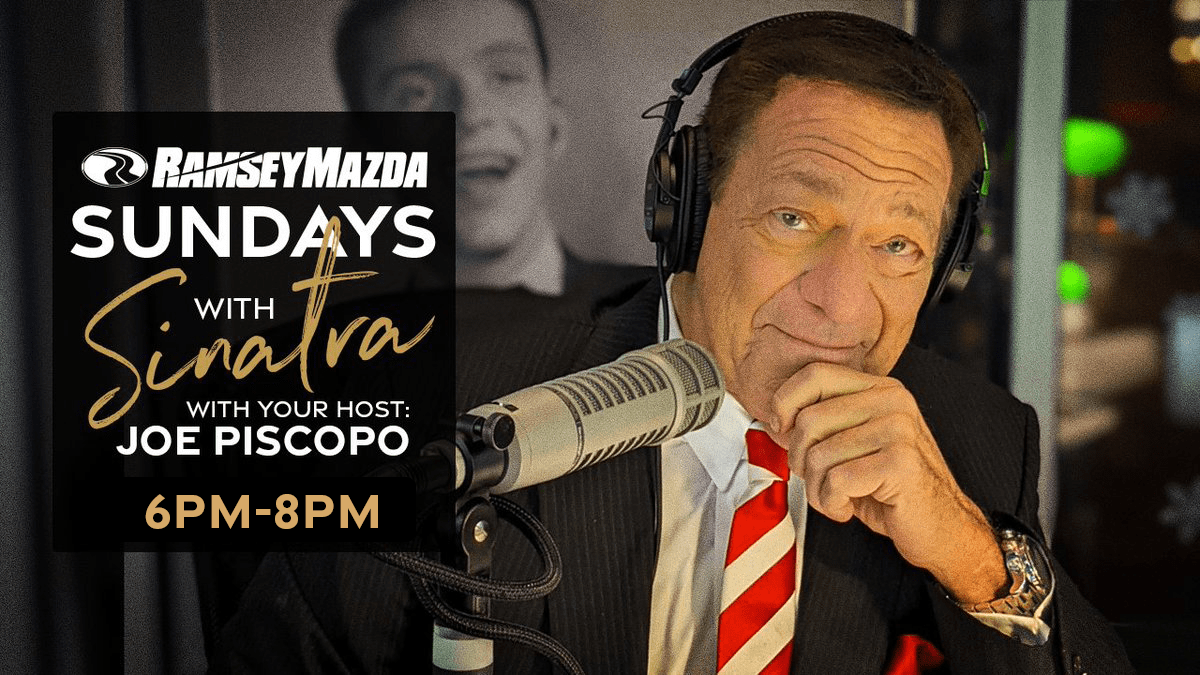 On this Thanksgiving weekend, it's all about gratitude. Joe Piscopo, host of "Ramsey Mazda Sundays with Sinatra," is grateful for an awesome audience and thankful for the man called Sinatra.
Joe will showcase the very best of Mr. Sinatra that we are all so thankful for.
This Sunday night's edition of the show will feature Quincy Jones and his lifelong friendship and admiration of The Chairman of the Board.
We will hear from the Quincy-produced, 'LA Is My Lady' LP, to some classic Basie-'Q' conducted masterpieces with 'Ol Blue Eyes.
Celebrate Thanksgiving weekend with "Ramsey Mazda Sundays With Sinatra," hosted by 'The Vice Chairman' Joe Piscopo only on Music Radio 77 WABC!
Listen to the show from 6PM-8PM on www.wabcmusicradio.com, 770 AM, or the 77 WABC app!