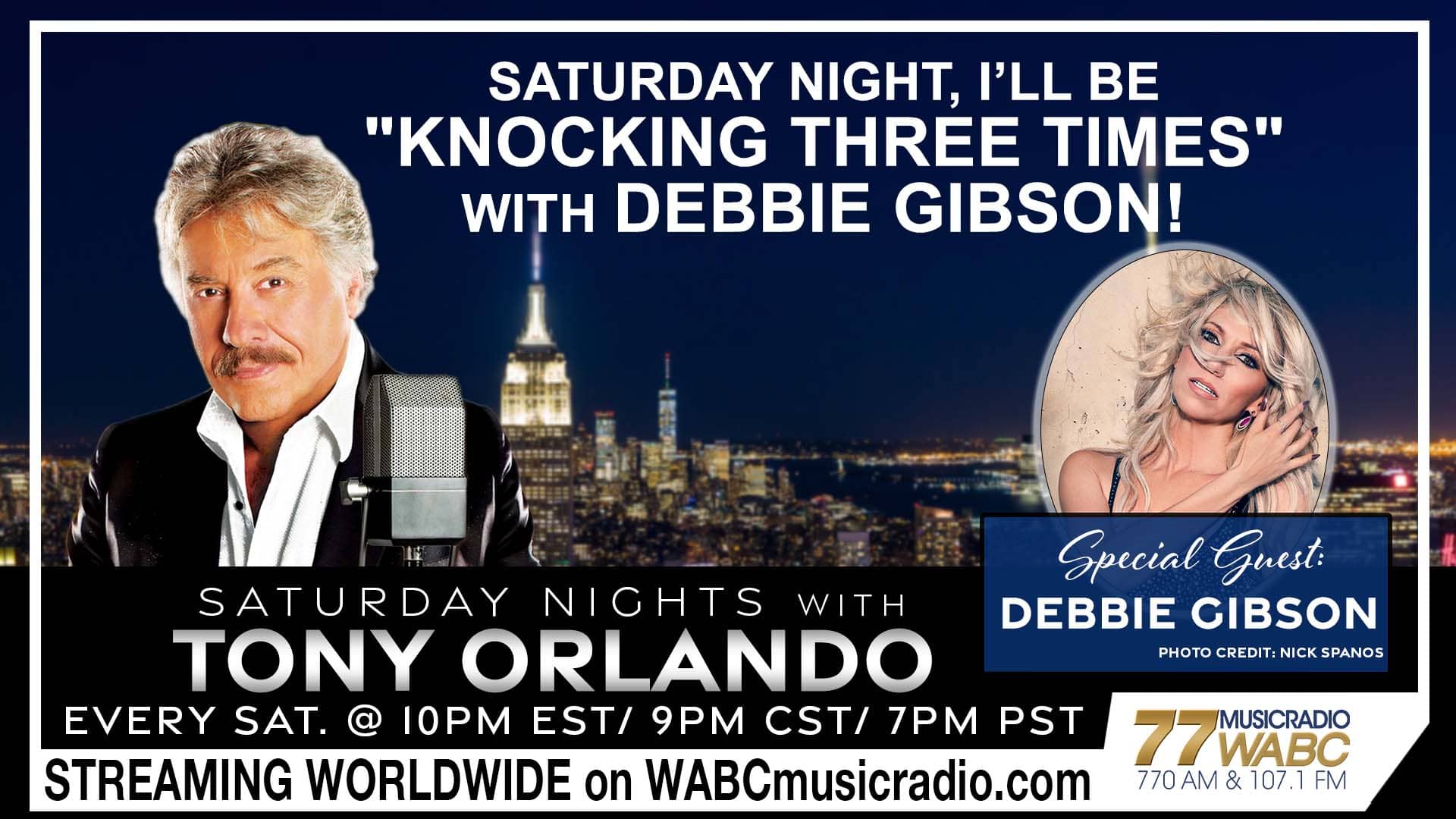 Hello friends!
This Saturday night, I'll be "knocking three times" with my special guest, DEBBIE GIBSON! Yes! She is my special guest tonight, and yes we recorded "Knock Three Times" together in a duet! What a fun time we had making that record, and I have to say it was not only fun, but an honor! Because DEBBIE GIBSON is trail blazer for women in the recording industry! Debbie is also a singer-songwriter, and record producer who produced her own hits! But this enormous talent with all of her hit records and albums, has also starred on BROADWAY as an accomplished actress, performing in monster hit shows like: LES MISÉRABLES, BEAUTY & THE BEAST, and GREASE! Debbie, between that and her amazing film career and hosting television award shows… blew people away on "Dancing With The Stars" and is now enjoying her third year as host of her own radio show "Debbie Gibson's Mixtape" on SIRIUS XM Radio… now in its 3rd year! Saturday night we are proud to debut her new hit Christmas single "Christmas Star"….bound to become a Christmas Classic!
So join DEBBIE GIBSON and myself right here,
Saturday night on Music Radio 77 WABC!
10pm-Midnight EST
9pm-11pm CST
7pm-9pm PST
And streaming worldwide on WABCRadio.com!