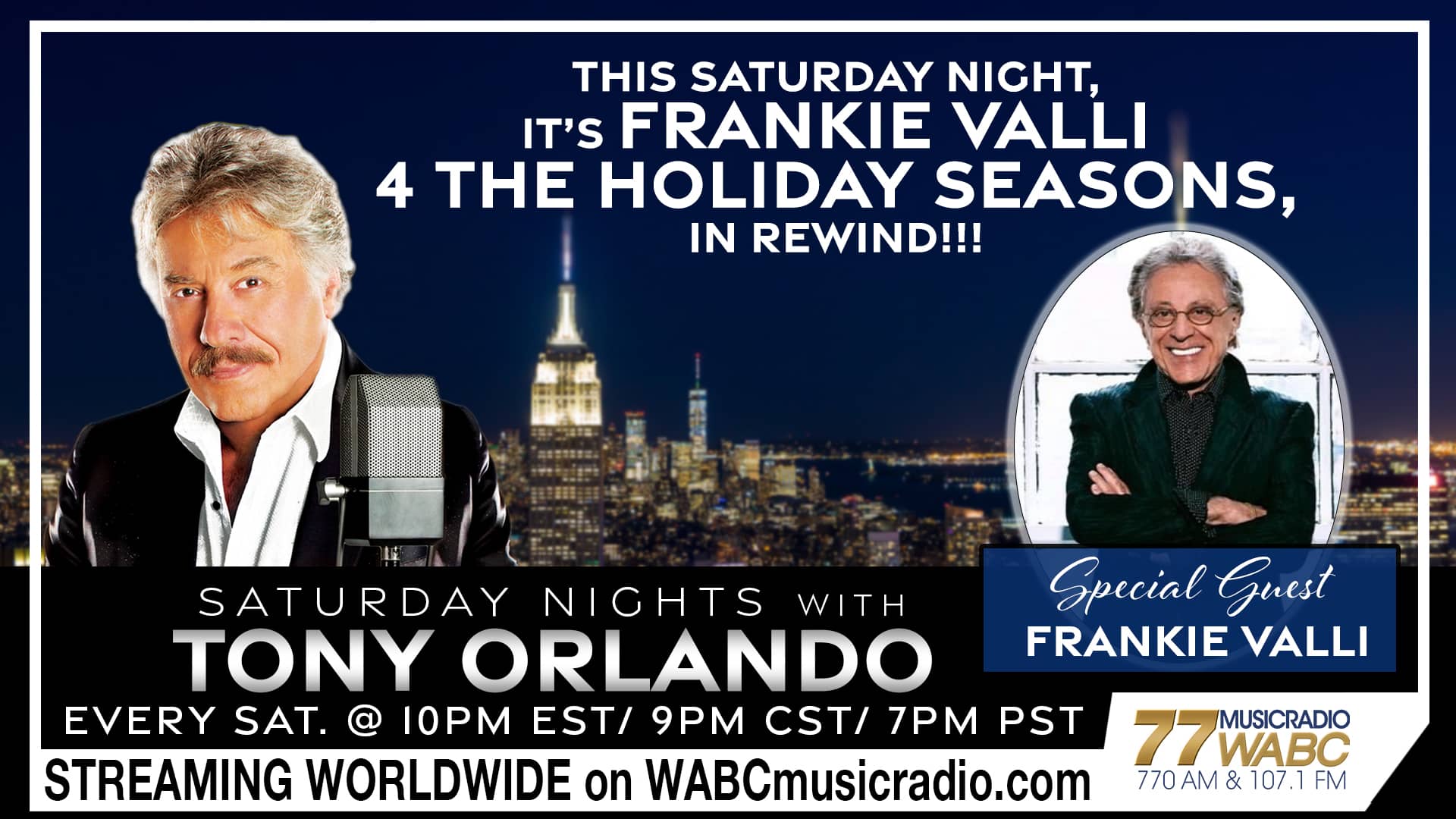 Due to an overwhelming response to our show and interview with FRANKIE VALLI, we felt that this holiday season would be the best choice of all of the 4 seasons to revisit one of the most beloved singers of our time! Iconic is an understatement. With the success of the Broadway smash hit "Jersey Boys," the film directed by CLINT EASTWOOD about FRANKIE VALLI's life, which is also an upcoming film starring NICK JONAS as FRANKIE VALLI in a "Jersey Boys" film made for television. Also, the FRANKIE VALLI and the 4 SEASONS had countless number one hits…and I do mean countless number one million sellers…makes for an incredible show! In this interview, FRANKIE  VALLI opens up and delivers a rare interview with an incredible insight to life in the music industry and for life in general. A profound and humble mega star, it's no wonder we here at 77 WABC have had volumes of requests to replay this show… And we are honored to do so!
So call your friends and listen to the show this Saturday night…It's Frankie Valli 4 the holiday season!
Only on Music Radio 77 WABC from 10pm-Midnight EST/ 9pm-11pm CST/ 7pm-9pm PST and streaming worldwide on www.wabcmusicradio.com!