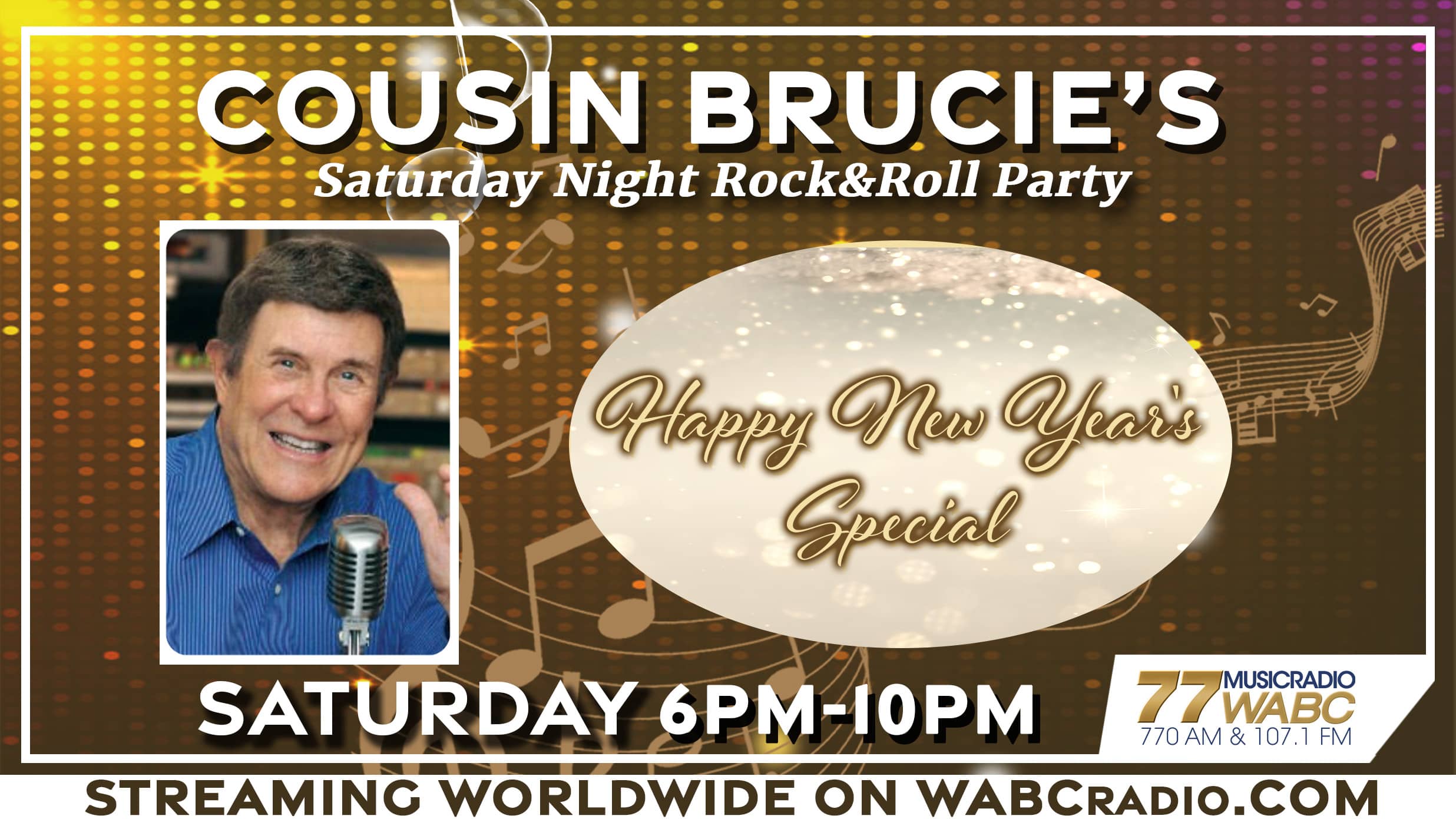 Hi Cousins… There's no better way to kick off your new year than by listening to your Cuz on Music Radio 77 WABC!
Join us this Saturday night as we have a Happy New Year's special! All of the song choices for the night were curated by Cuz to happily bring in the New Year. Your favorites from the 50's, 60's and 70's have all been prepared for your New Year's celebration. It is going to be just good Cousin Brucie fun on Music Radio 77 WABC!
It will be a night to be remembered for sure! Four incredible hours with your favorite Cuz on your favorite music station, Music Radio 77 WABC!
Listen from 6PM-10PM EST on 770 AM, www.wabcmusicradio.com, and the 77 WABC app.
Don't turn the radio off after Cousin Brucie's show is over because the "Saturday Nights with Tony Orlando" show comes on right after from 10 pm-midnight. It is going to be an amazing night!