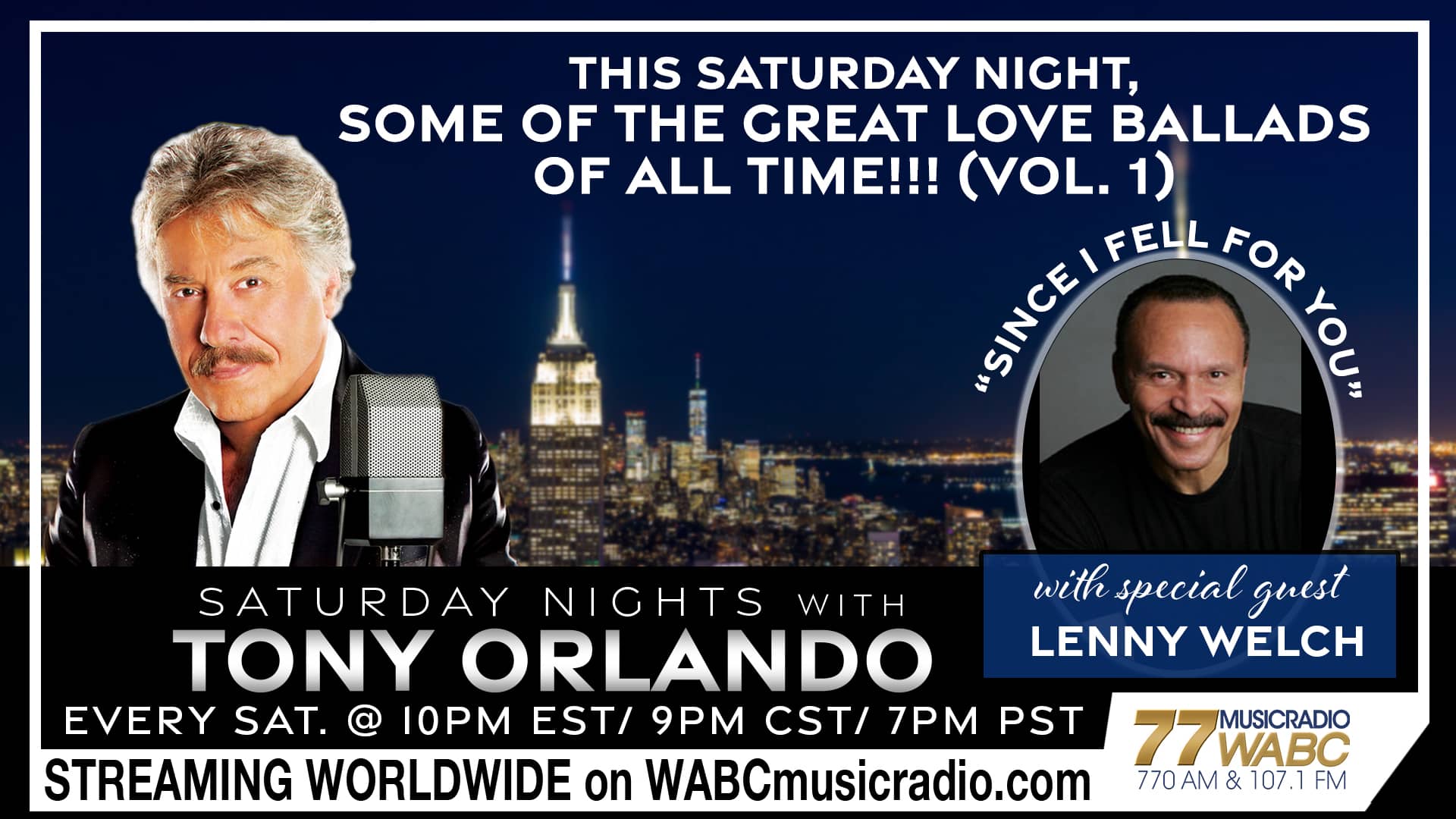 Hello again, my friends!
This Saturday night's show is one I've wanted to do since we started doing this radio show, continuing what I call our "radio docushows"… shows with themes as our format, and above all our commitment to play great music, supported with great guests and stories that inform and inspire! And thanks to all of our listeners in New York City, across the country, and streaming around the world! You have made our Saturday night shows a huge success! I think this week's show is the beginning of many with the theme being, the greatest love songs and sung by the greatest ballad singers of all time…like our guest LENNY WELCH, who recorded one of the greatest love songs EVER, "Since I Fell For You."
It makes for a night when you can listen by candle light with your favorite glass of wine and enjoy these incredible love songs with the one you love!  And I believe that this can make for a beautiful night for all of us! So please make this a night for lovers and join me this Saturday night on Music Radio 77 WABC!
10 pm-Midnight EST/9 pm-11pm CST/7pm-9pm PST and streaming worldwide on WABCRadio.com!