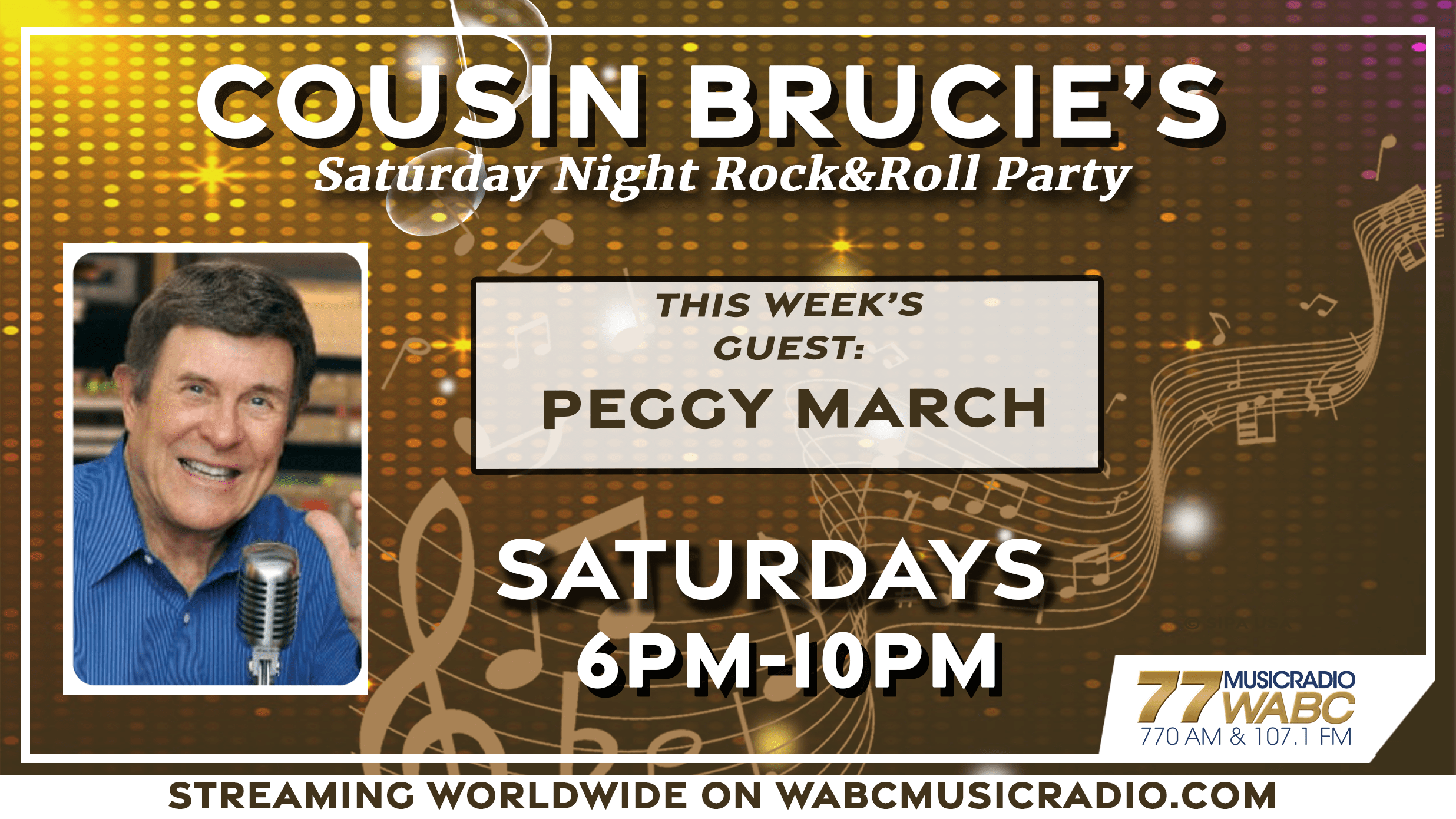 Hi Cousins!
Peggy March was discovered at a relative's wedding – she was 13. Peggy was introduced to record producers Hugo & Luigi who became interested in her immediately. They gave her the nickname "Little Peggy March" because she was only 4ft 10in tall. They recorded her first record "Little Me".
In 1963, her single "I Will Follow Him" blazed to number one on the American music charts. She was only 15 years old and became the youngest female artist to have a number one hit on the Pop Charts and it also captured the number one spot on the R&B charts.
Internationally, "I Will Follow Him" topped the charts in many Countries, including Australia, New Zealand, South Africa and Japan. The song was featured in the film " Sister Act".
The record obviously made Peggy a very wealthy young lady – Unfortunately her fortune disappeared. What happened? Where did the money go? We'll discuss this with Peggy when she visits the Cuz this Saturday 5/14.
Join us as MusicRadio WABC welcomes Peggy March.
I will take requests and dedications live on-air! The call-in number is 800-848-9222. You can also call in for your chance to win Cousin Brucie merchandise such as a Cousin Brucie t-shirt and a Cousin Brucie hat as well as CDs and DVDs from my friends at Oldies.com.
Tune in on Saturday from 6 pm-10 pm! Don't turn the radio off after my show is over because the "Saturday Nights with Tony Orlando" show comes on right after from 10 pm-midnight. It is going to be an amazing night!