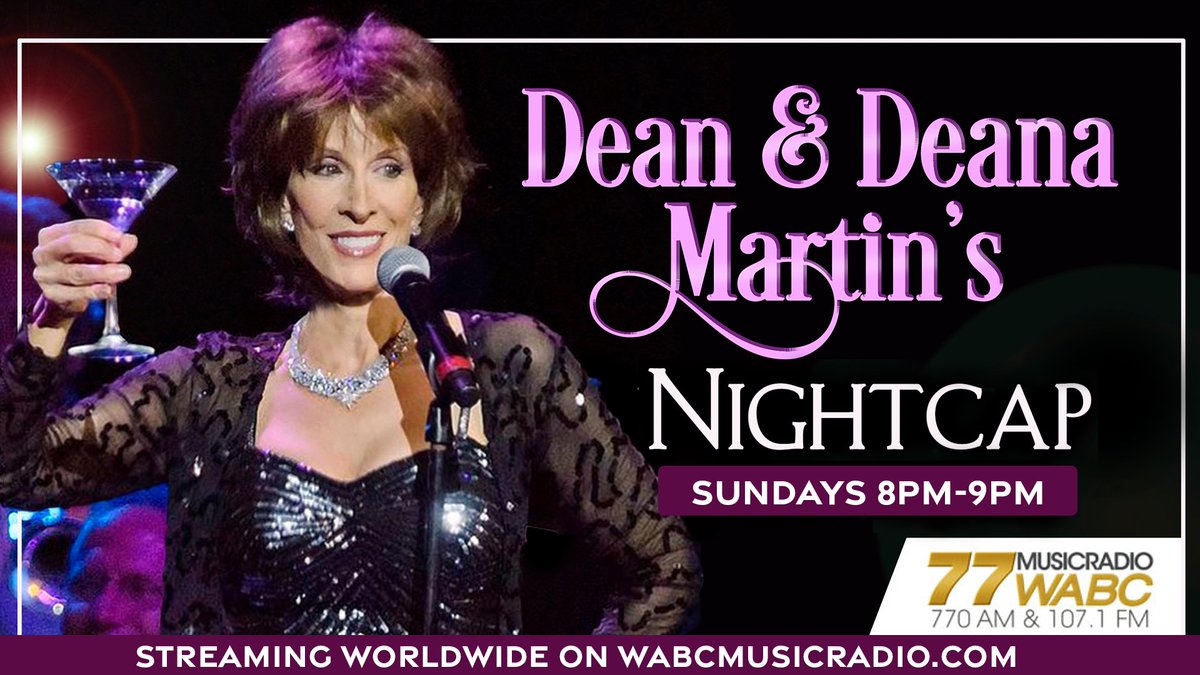 Hi Pallies, Deana Martin here!
Join us for another fabulous Sunday evening of great music and fun on 'Dean & Deana Martin's Nightcap'!
In Deano's Den, I'm pulling a special recording out of the archives from 1983. It's an Australian television interview that my Dad did for 'The Don Lane Show'. You're going to LOVE this!
This week's toast is from Terry Dearing from Fairfax Station, Virginia and our memory segment this week is about The Rat Pack and JFK!
In mail time, we're going to hear from David Brown from Bronxville, New York.
Join me for the BEST music from the Great American Songbook and more!
Dean & Deana Martin's Night Cap, every Sunday 8PM EST/7PM CT/5PM PCT. Listen to the show on wabcmusicradio.com, 770 AM, or on the 77 WABC app!
Cheers, Pallies!