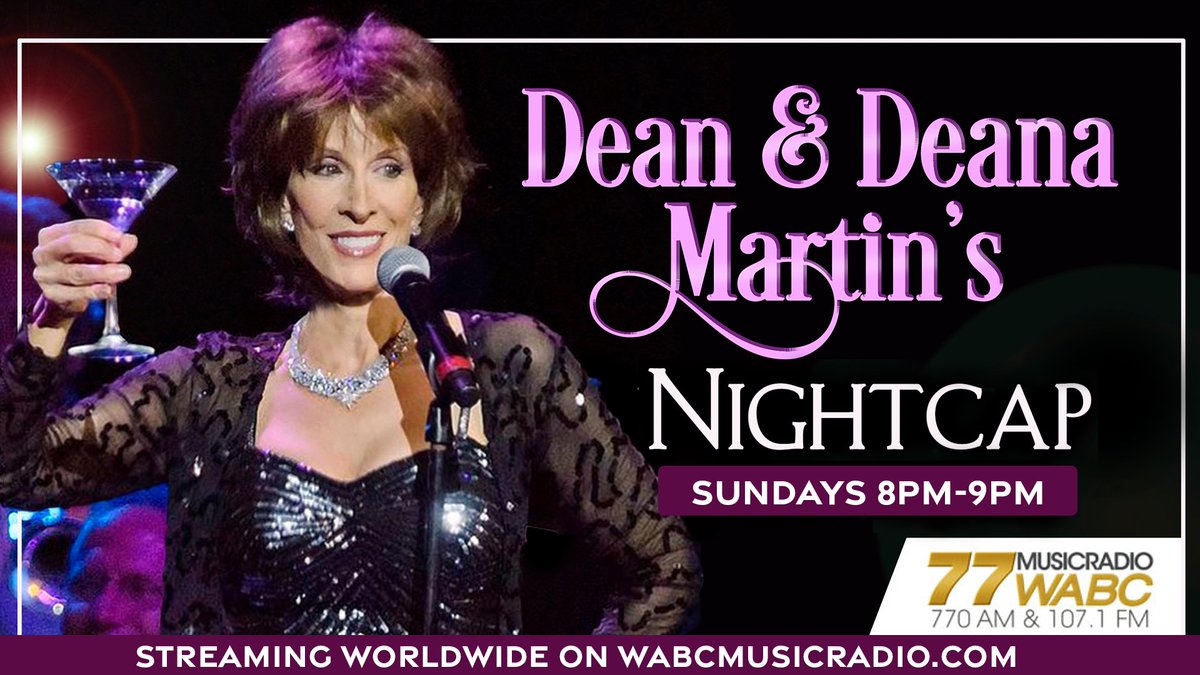 Hi Pallies, Deana Martin here!
Deana is having a Dean Martin birthday celebration this Sunday night!
In Dino's Den, we are pulling a clip out of the archives from "The Dean Martin Show." It is Dean Martin, Ken Lane, and Foster Brooks.
And this week's toast is from Dean Martin! It is one Dean's favorite toasts.
Our memory segment is about Deana's 18th birthday party. You won't want to miss this story!
In mail time, we're going to hear from Paul Kennedy from Nova Scotia!
Join me for the best music from the greatest American songbook and more!
'Dean & Deana Martin's NIGHTCAP', every Sunday 8PM EST/7PM CT/5PM PCT. Listen to the show on wabcmusicradio.com, 770 AM, or on the 77 WABC app!
Cheers, Pallies!