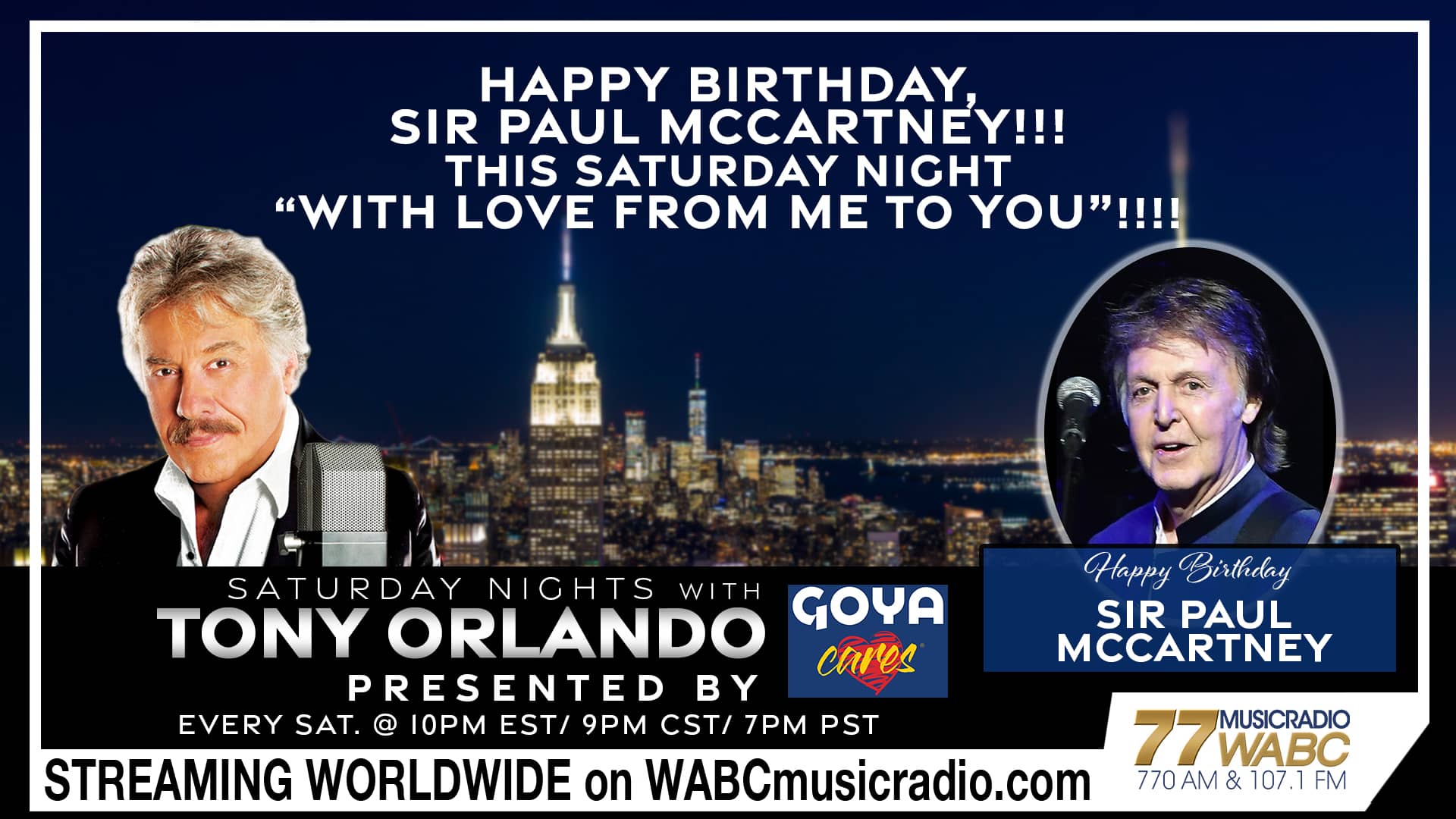 Hello friends!
PAUL McCARTNEY is turning 80, but I believe if you're Paul McCartney or a BEATLE, you are forever young!!! Paul McCartney not only changed the world of music, but also changed the world ! And more than likley even changed you!! From haircuts to mustaches, to turning the Atlantic Ocean into the Atlantic River. And also thankfully unleashing the British music invasion upon the world…thereby raising the bar of songwriting and record productions. So, this Saturday night on behalf of myself, Tony Orlando, New York City's 77WABC Radio, and all of The USA, and everywhere as we are streaming around the world…we will pay
tribute to you, Paul, and celebrate you on your 80th birthday by playing all paul!! Yes, all your great music for two hours!!! So, from me your 'ole friend Tony Orlando, and all of us at Music Radio 77 WABC…THANK YOU for all you have given us!
And again , PAUL McCARTNEY…
HAPPY BIRTHDAY !!!!
AND
HAPPY FATHER'S DAY!!!
10pm-Midnight EST
9pm-11pm CST
7pm-9pm PST
And to stream worldwide, just go to WABCMusicradio.com!