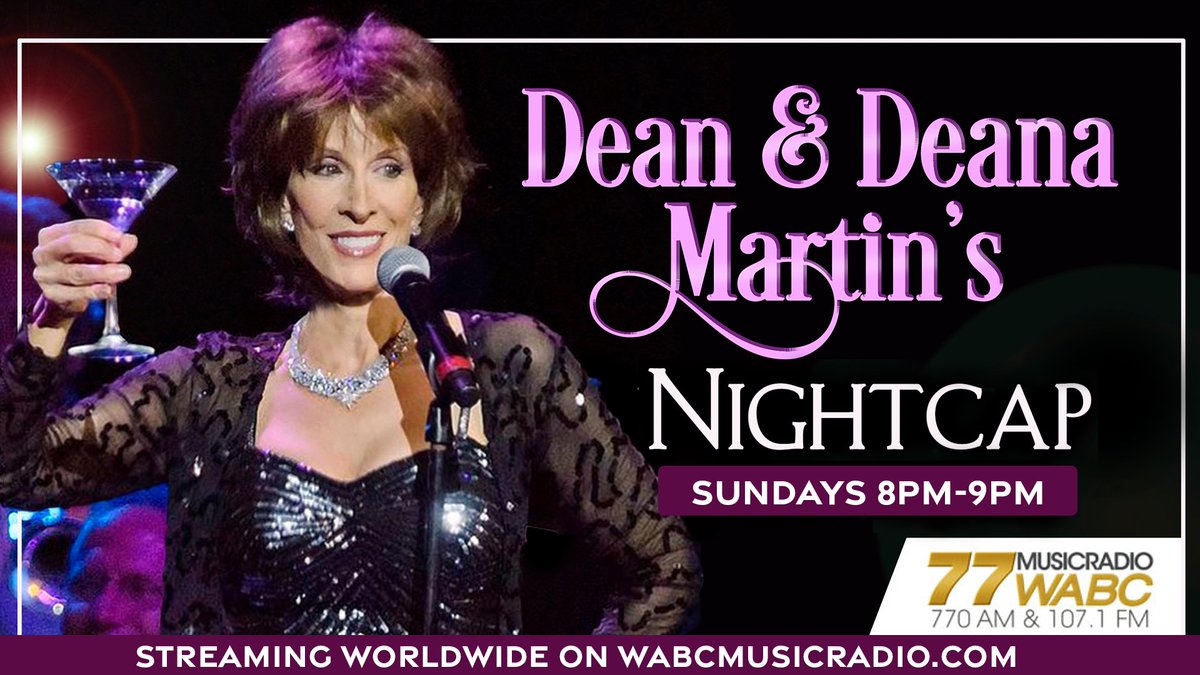 Hi Pallies, Deana Martin here!
We have a lot of great surprises for you and we are going to have a phenomenal time!
Our memory segment is about growing up with the Sinatra's.
In Dino's Den, it's Dean Martin, Frank Sinatra, Sammy Davis Jr. and Johnny Carson in a 1965 concert! Absolutely hysterical! You're definitely going to love this one!
In mail time, we are going to hear from Barbara from Michigan!
And this week's toast is from Alan Richer , the "Toga Chip Guy," from New York.
Deana is going to teach you how to make a sweet rum martini!
'Dean & Deana Martin's NIGHTCAP', every Sunday 8PM EST/7PM CT/5PM PCT. Listen to the show on wabcmusicradio.com, 770 AM, or on the 77 WABC app!
Cheers, Pallies!