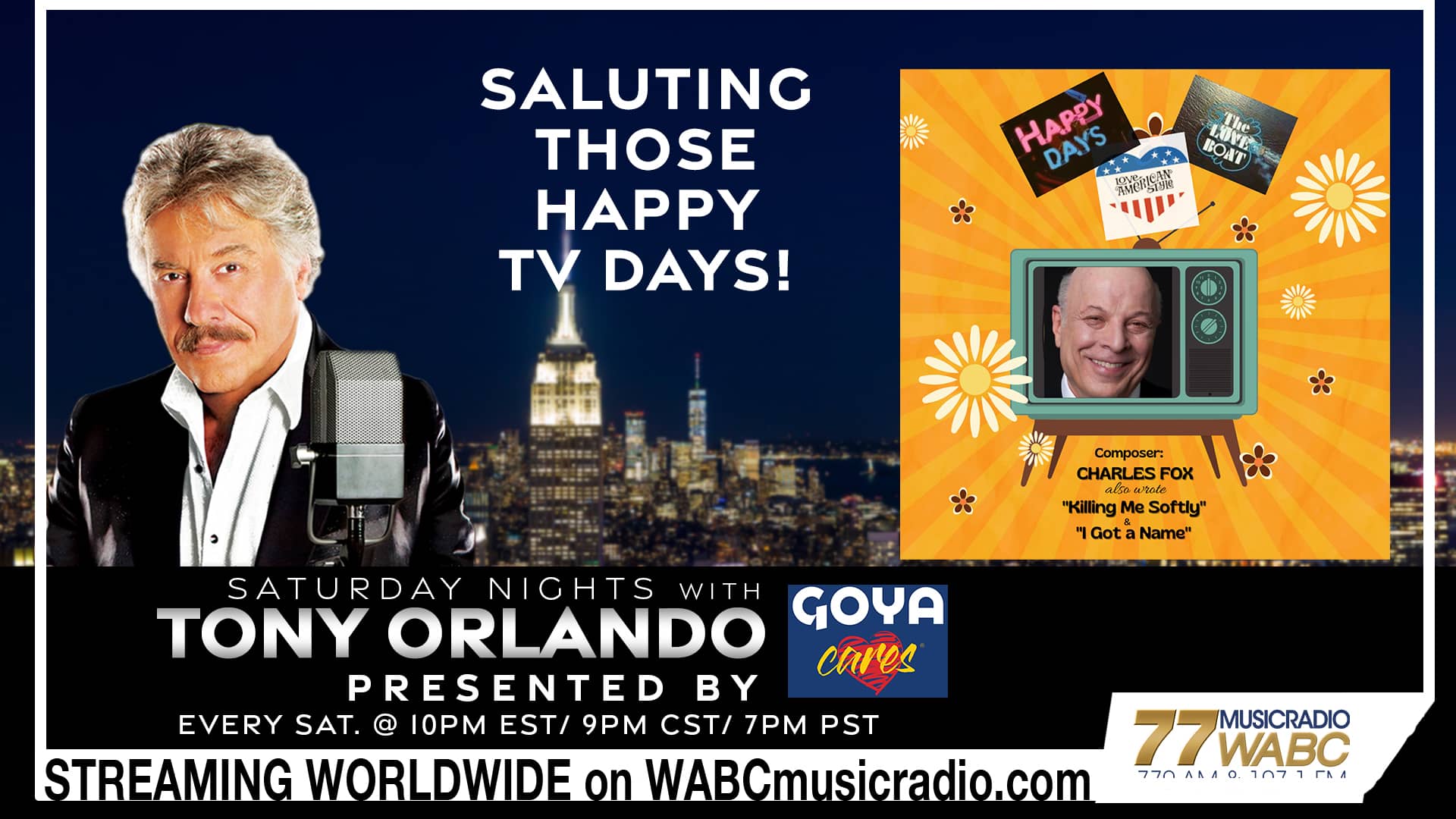 Hello everybody!
OMG, I can't thank all of you enough for making the radio show, Saturday Nights, with me such a huge success! The show has gotten a fantastic reaction from our listeners in NYC, across the Nation, and even those super streamers around the world!
Great music, new info, combined with great guests…surrounded by great stories with the aim to inform and entertain. I call it "INFORTAINMENT"!! Example: A year and a half ago, we started a segment we call "Who's Behind It All" The music, the production, and the writing,etc. And you have all told me how you have loved hearing from the great CLIVE DAVIS, and hearing the genius from DAVID FOSTER.
Well, this week we meet the man who's behind such iconic TV themes such as "The Love Boat", "Happy Days", and "Love American Style"….The ones we all love and feel close to! Our guest behind those TV themes is composer, producer, & author, CHARLES FOX, who opens up and shares with us how those songs were chosen to become the themes that are still embedded in our hearts and minds.
This masterful composer also co-wrote "Killing Me Softly With His Song", a number one record for ROBERTA FLACK, and "I Got A Name", from the award-winning film, "American Hero"! Recorded by the late great JIM CROCE. My guest this Saturday night, is one of MY American music heroes, CHARLES FOX. So, join me as we take a blast from the past journey by playing your favorite TV themes combined with your favorite hit songs! Yes, the hits of the Golden years of music and TV theme songs. And to listen to CHARLES FOX on how he was inspired to write these TV themes and Grammy winners such as "Killing Me Softly With His Song" and "I Got A Name", is MIND-BENDING! Saturday night will be filled with great music, great memories and a great guest !!! CHARLES FOX, the composer behind our "Happy Days"!
Yes, this Saturday night is a salute to those Happy Days!!!
Right here on Music Radio 77WABC!
10pm-Midnight EDT
9pm-11pm CDT
7pm-9pm PDT
And streaming worldwide on WABCmusicradio.com!