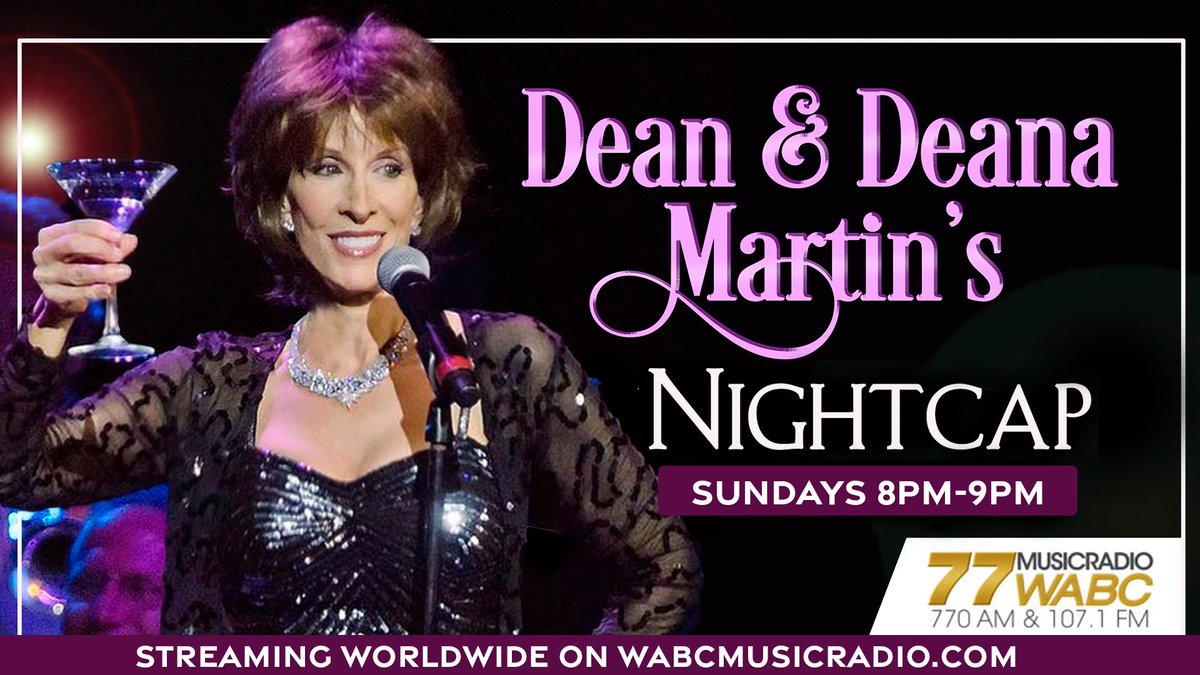 Hi Pallies, Deana Martin here!
Join us for a 4th of July celebration this Sunday evening.
We have a lot of great surprises for you and we are going to have a phenomenal time!
Our memory segment is about Deana's family coming to America!
In Dino's Den, it's the great Red Skeleton in 1969 and his brilliant commentary on the pledge of allegiance. It's from his grammar school teacher.
In mail time, we are going to hear from Anna Maria from Paterson, New Jersey!
And this week's toast is from Patty from Palm Desert, California.
Deana is going to teach you how to make a red, white and blue layered martini.
It's going to be an amazing 4th of July special.
'Dean & Deana Martin's NIGHTCAP', every Sunday 8PM EST/7PM CT/5PM PCT. Listen to the show on wabcmusicradio.com, 770 AM, or on the 77 WABC app!
Cheers, Pallies!