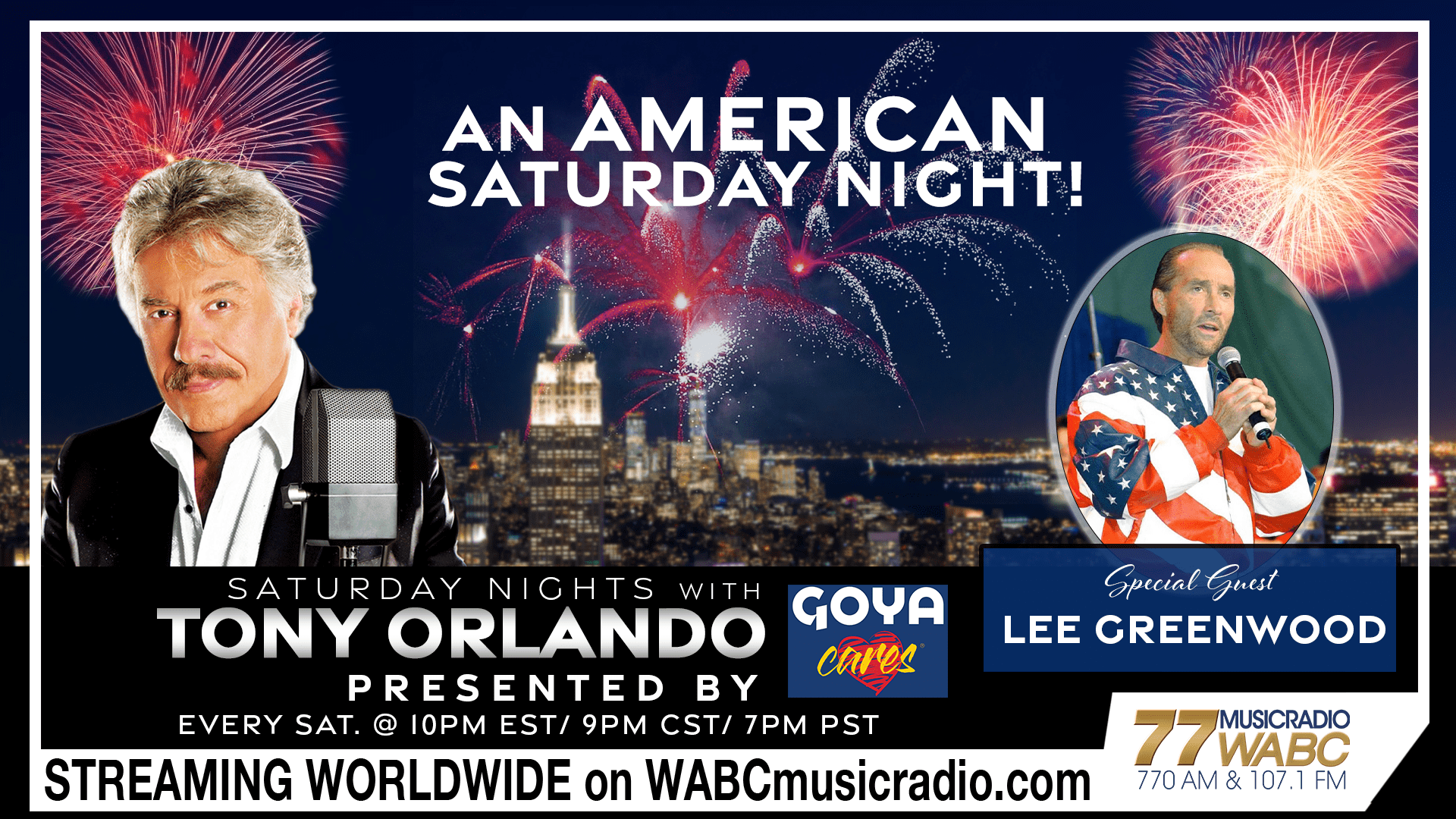 "An American Saturday Night!" is presented by GOYA Foods… If it's Goya, it has to be good! And that holds true for tonight's show.
LEE GREENWOOD is our special guest on a show that pays tribute and celebrates Independence Day, the birthdate of our Beautiful America this July 4th, 2022!!! Also, you'll hear how you can participate, not only how to help a Veteran, but even adopt a hero!
All of this along with one of the strongest most powerful music playlist ever on my show!!! So, get ready for being in a Red, White, and Blue State of mind!!!!! By listening to our "An American Saturday Night" Show at:
10pm-Midnight EDT
9pm-11 pm CDT
7pm-9pm PDT
And streaming around the world by just going to WABCmusicradio.com!