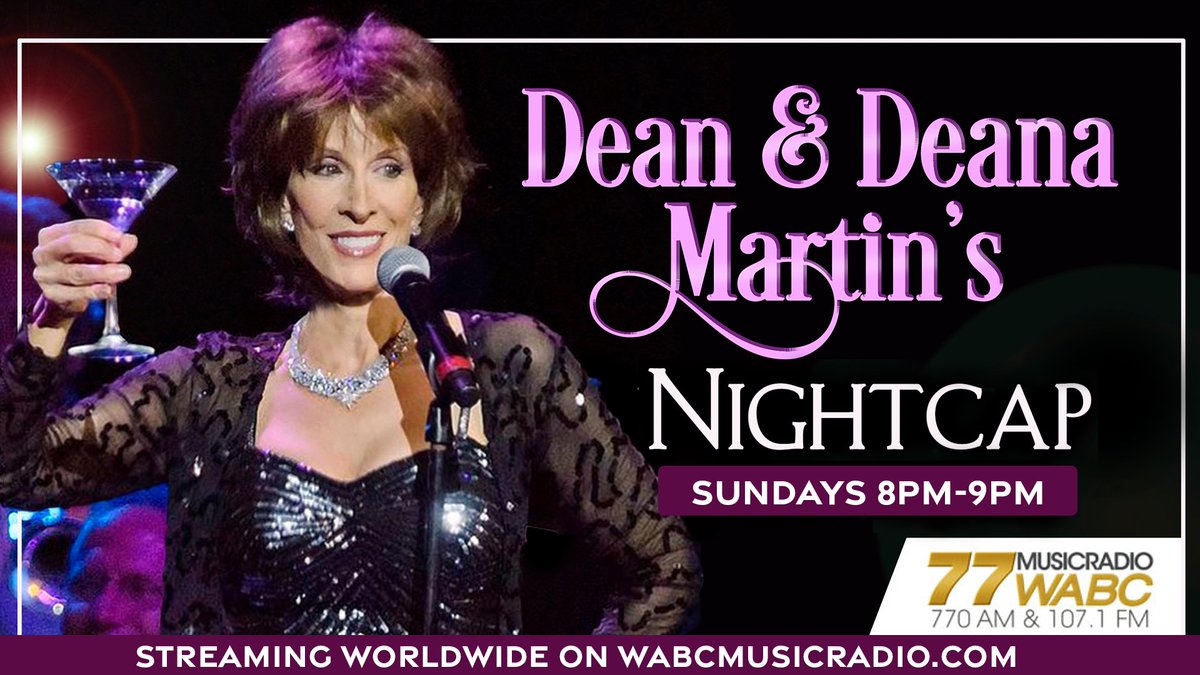 Hi Pallies, Deana Martin here!
Join us for another fabulous evening of great music and fun on 'Dean & Dean Martin's Nightcap'! We have a lot of great surprises for you and we're going to have a FABULOUS time.
Our memory segment is about my Dad, Sonny King and Alan King, and their early years in Manhattan along with a promise they made to the owner of Nedick's Restaurant.
In Dino's Den it's 1983 and Dad was performing at the Apollo Theater in London. It's a television interview at the Queens Club Tennis Championships in West Kensington- the warmup tournament for Wimbledon! It's a relaxed conversational version of my Dad. I think you're going to enjoy this.
In mail time, we're going to hear from Peggy King in Las Vegas, Nevada! This week's toast is from Jonathan Barber from Pompano Beach, Florida
For my Deana Martin Signature Cocktail I'm going to teach you how to make my favorite Cosmopolitan Martini! Oh we're going to have a Ring-A-Ding time!!!
Join me for the best music from the greatest American songbook and more!
'Dean & Deana Martin's NIGHTCAP', every Sunday 8PM EST/7PM CT/5PM PCT. Listen to the show on wabcmusicradio.com, 770 AM, or on the 77 WABC app!
Cheers, Pallies!